So, you've just passed '55 years old and seen that lovely little word "retire." What does that mean for you? Well, it means easing your workload so you can live out the rest of your life comfortably.
But where in the world are you going to do this? It depends on what kind of a person you are: One who prefers to go off the beaten track and make discoveries, or one who sticks to absolutely everything they know and what's familiar to them.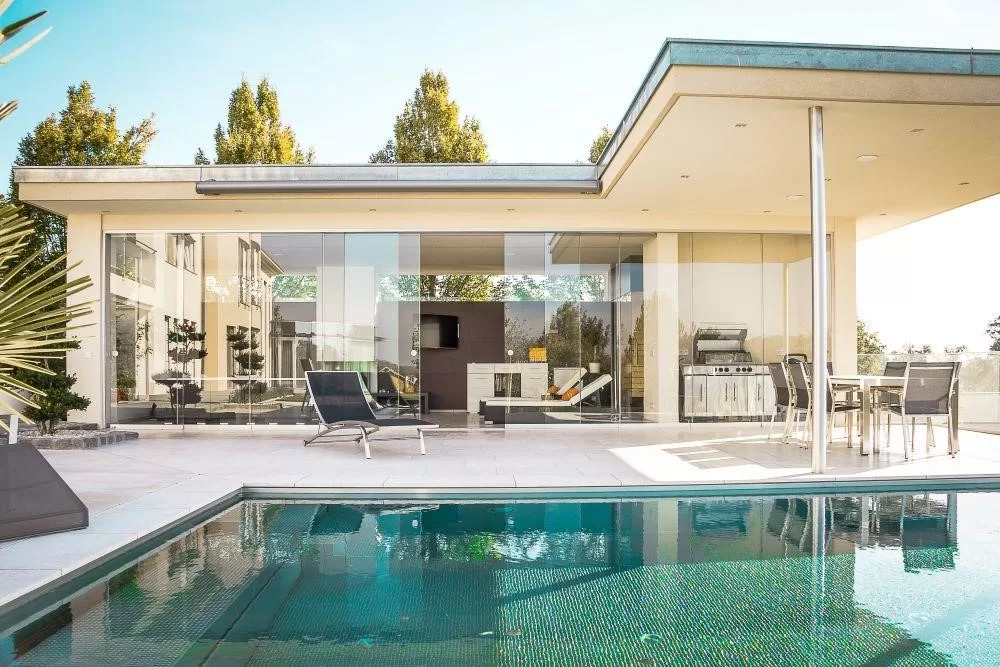 Retirement might be months into the future for some people, but it may seem like it's only days away for others. There is plenty to prepare for in advance, so you're more likely to have the best time when you finally want to find a nice home.
Find out the best Summerlin houses for sale and what goes into choosing the right neighborhood when you retire in the 55+ communities in Las Vegas!
The Retirement Lifestyle in 55+ Communities in Las Vegas
The best thing about retiring in Las Vegas is that there is no shortage of activities to keep you busy. If you are looking for a retirement lifestyle that is exciting and full of options, then look no further than Las Vegas.
From the moment you wake up to the time you retire for the night, there is always something to do in the 55+ communities in Las Vegas.
If you are a fan of gardening, there are plenty of places to do your hobby. If shopping is more your style, you will be happy to know that Las Vegas has some of the best shopping in the country.
And if you are looking for a place to relax and enjoy the outdoors, you can head to one of the many parks or golf courses in the area.
No matter what your retirement lifestyle looks like, Las Vegas has something to offer everyone. So, whether you are looking for a place to practice sports, shop, or relax and enjoy the outdoors, consider Las Vegas your next retirement destination.
---
Read Also:
---
What Are the Most Popular Neighborhoods?
There are many different popular neighborhoods in Las Vegas that people consider when they are retiring.
Some people prefer to be in the city's heart, while others want a more suburban feel. Here are some of the most popular neighborhoods in 55+ communities in Las Vegas.
Summerlin Houses for Sale
This neighborhood is located in the northwest part of the city and is one of the most affluent areas in Las Vegas. It features many golf courses, country clubs, and upscale shopping and dining options.
There are also plenty of senior activities, including tennis, pickleball, and bocce ball. Summerlin houses for sale are pretty nice and comfortable.
Anthem Residential Area
Anthem is another affluent community in Henderson, just south of Las Vegas. It's a planned community with amenities like walking trails, a recreation center, and a golf course.
Sun City Retirement Community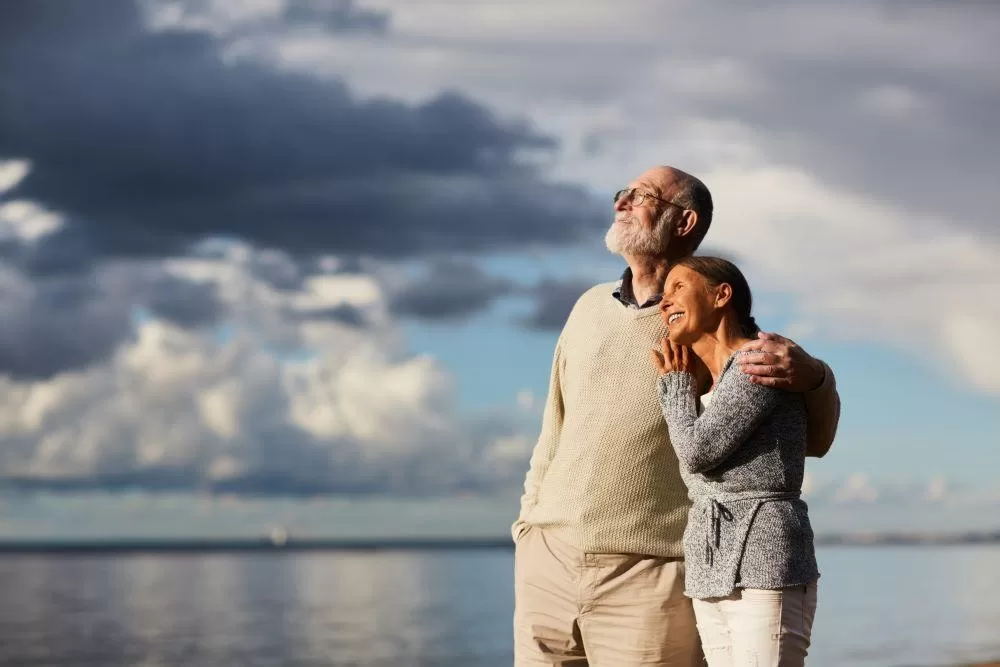 Sun City is a retirement community specifically for people 55 and older. It's located in Summerlin and offers many amenities for seniors, such as golf courses, swimming pools, clubhouses, and social events.
The Popular Lake Las Vegas
Lake Las Vegas is a man-made lake located in Henderson. It's a popular retirement destination because of its scenic views and tranquil setting. There are also several Senior Living communities located around Lake Las Vegas.
How Do You Determine the Cost of Living when Comparing Neighborhoods within Las Vegas?
Many factors determine the cost of living in any given neighborhood, but the most important ones to consider are:
Housing Costs
This includes both renting and purchasing a home or condominium. When considering housing costs, it's essential to factor in the monthly mortgage or rent payment and things like property taxes, insurance, and utilities.
The costs differ from one neighborhood to another. For instance, you can find Summerlin houses for sale at different prices than those from Lake Las Vegas.
Transportation Costs
If you plan to own a car in Las Vegas, you'll need to factor in gasoline, maintenance, and insurance. If you prefer public transportation, you'll need to find out how much it costs to ride the bus or light rail system.
Food Costs
The cost of food can vary greatly depending on where you live. For example, if you live close to the city center, you'll likely spend more on food than if you live several miles from a highly active area.
You can also consider growing some plants in your garden for consumption, saving your budget for food.
Healthcare Costs
Many 55+ communities in Las Vegas are close to a hospital or doctor's office; you'll likely spend less on transportation than if you had to travel further for medical services.
Of course, if any health issues are involved that generate supplementary costs, this represents a particular problem you must consider.
Entertainment Costs
The cost of entertainment will also differ depending on your location and hobbies. If you live close to casinos or other tourist attractions, you may spend more on entertainment than in a more suburban area. This can be a less expensive hobby if you love knitting instead of sports.
What Is Your Retirement Budget?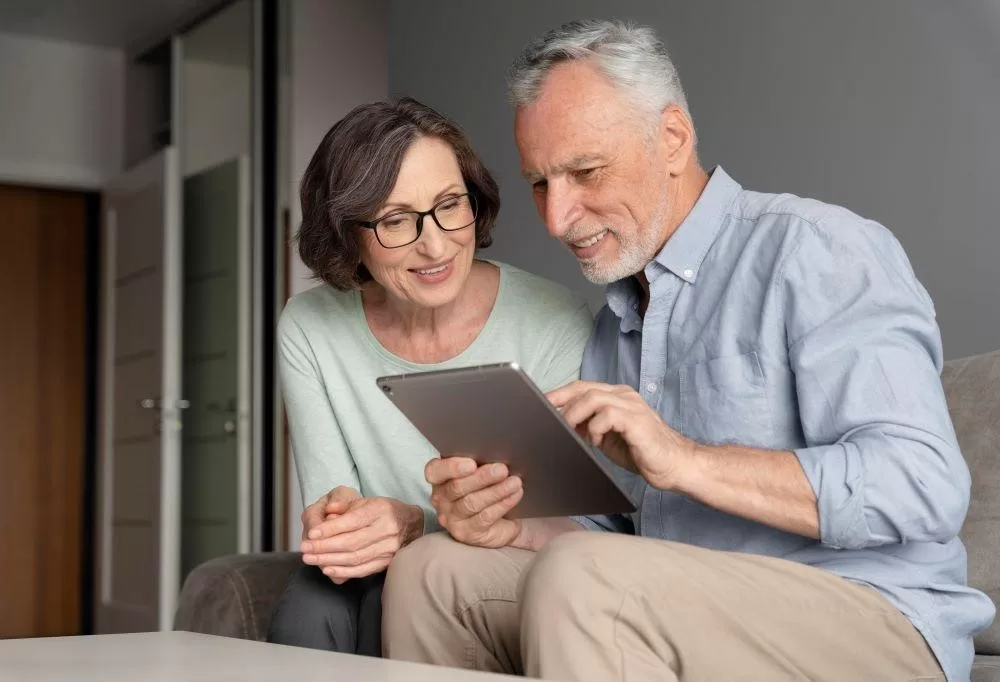 When you're budgeting for retirement, you need to take into account a few different factors. First, you'll need to think about your income sources.
Do you have a pension? Social Security? Savings? Investments? Once you know how much money you'll have coming in each month, you can start to think about your expenses.
Housing is typically one of the most significant line items in any budget. When you're retired, you may downsize to a smaller home or move to a more affordable area.
In Las Vegas, many active adult communities offer swimming pools, clubhouses, and golf courses. These communities usually have lower HOA fees and property taxes than traditional neighborhoods. Find out more about this on real estate websites that list Summerlin houses for sale.
Utilities are another essential consideration when creating your retirement budget. In Nevada, seniors may qualify for assistance in reducing energy costs on their electricity bill through HERO Energy's Senior Program. Several programs are also available to help low-income households with their utility bills.
If you plan on traveling in retirement, a factor that into your budget. And finally, remember to save money for entertainment and leisure activities. Retirement is supposed to be enjoyable, after all!
How Important Is Being within a 5-Minute Drive or Bike Ride of Facilities
When choosing the 55+ communities in Las Vegas for retirement, being close to your favorite restaurants and retail stores is essential for several reasons. First, it can make your life more convenient.
If you're retired, you likely don't want to spend much time driving around town or waiting for buses. Having everything you need within a short drive or bike ride means you can get what you want when you want it.
Second, being close to your favorite restaurants and stores can help you save money. If you're on a fixed income, every penny counts. Driving further to get to the places you need can add up, especially if gas prices are high.
Third, being close to your favorite businesses can help support the local economy. If you're spending your money at local businesses, that's money staying in the community instead of going elsewhere.
Fourth, being close to the things you love can make retirement more enjoyable. If you enjoy going out to eat or shopping, doing those things without having to go far from home can be a big plus.
Finally, being close to familiar places can provide safety and security in retirement. If something happens and you need help, it's nice to know that there are people and places nearby that you can rely on.
Are You an Early Morning Exerciser Who Would Need to Be Close to Amenities?
If you want to get your heart pumping first thing in the morning, choosing a neighborhood with a local park or gymnasium nearby is essential. You can quickly get your daily workout in without traveling too far from home.
In Las Vegas, there are plenty of neighborhoods that fit this bill. For example, The Lakes neighborhood is situated near several parks and recreation areas, making it ideal for early-morning exercisers.
Similarly, Summerlin South is home to many gyms and fitness centers, so you'll never have to go far to find a place to work up a sweat.
No matter what your retirement lifestyle looks like, you can find Summerlin houses for sale that can be perfect for you. So, choose the right one – it could make all the difference in your day-to-day happiness.