A chainsaw, one of the most potent and versatile tools available, can significantly reduce the physical labor involved in yard work or larger-scale logging projects.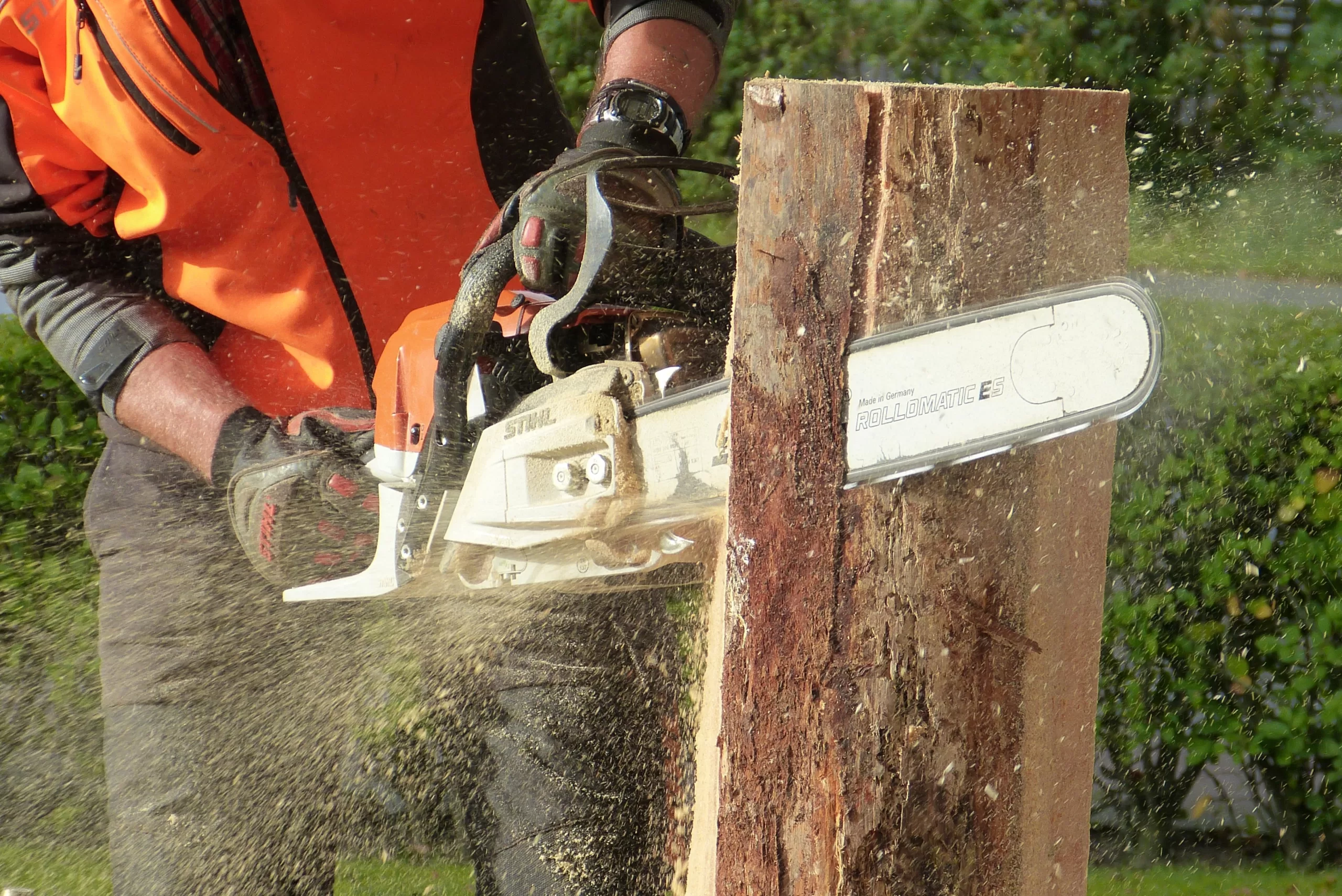 Its utility is vast, from chopping firewood, pruning trees, clearing brush, and even artistic wood carving. But with a plethora of options available in the market, choosing the right chainsaw can be a daunting task.
This comprehensive guide aims to simplify this process, enabling you to make an informed decision that suits your needs and ensures safe operation. For more chainsaws guides check out crosssawmill.com.
Understanding Your Requirements
The first step towards making a well-informed choice is understanding your specific requirements:
Purpose and Frequency of Use
Chainsaws vary greatly depending on what they are designed to do. For light pruning or cutting small trees, a small, less powerful chainsaw will suffice.
However, if you're planning to sell large trees or cut up large volumes of firewood, a larger, more powerful model will be required. Consider also how frequently you'll use it. More frequent use may justify a higher investment in a more durable model.
Experience and Comfort
It's important to assess your own physical ability and comfort level when choosing a chainsaw. More powerful models are heavier and can be more difficult to control, potentially leading to dangerous situations if not handled properly.
---
Read Also:
---
A Look Inside a Chainsaw
To make an informed purchase, it's helpful to understand the basic components of a chainsaw:
Engine/Motor
The engine, which can be electric, battery, or gas-powered, drives the chain around the bar. The type of engine affects the power, weight, and maintenance requirements of the chainsaw.
Guide Bar
The guide bar is the long "blade" from which the chain rotates. The length of the guide bar determines the maximum size of the material you can cut with a single pass.
Cutting Chain
The chain, with its sharp teeth, does the actual cutting. Chains can have different sizes, configurations, and types of cutting teeth, affecting the chainsaw's performance and the smoothness of the cut.
Handles and Controls
These include the throttle, safety controls, and handles used to hold and maneuver the chainsaw.
Chain Brake
This safety feature stops the chain's movement to prevent injuries if a kickback occurs.
Understanding Chainsaw Power Sources
Understanding the differences between the power sources for chainsaws can help you choose the right one for your needs:
Gas-Powered Chainsaws
Known for their power and mobility, they're ideal for heavy-duty tasks. The downside is they're louder, heavier, and require more maintenance.
Electric Chainsaws (Corded)
These are perfect for light to medium-duty tasks around the yard. They're lighter, quieter, and start easily, but the cord limits their range.
Battery-Powered Chainsaws
Battery-powered chainsaws offer mobility without the noise and maintenance of gas-powered models. However, their running time is limited, and they may lack the power needed for larger tasks.
Deciding Factors in Chainsaw Selection
After deciding on the power source, here are other important factors to consider:
Bar Length
Selecting the right bar length depends on the size of the wood you'll be cutting. For safety and efficiency, choose a chainsaw with a bar length 2 inches longer than the diameter of the wood you'll be cutting most often.
Engine Power
Engine power directly impacts cutting speed and ability. Higher power is needed for larger, harder wood, but keep in mind that more power usually means more weight.
Weight
Operating a chainsaw can be tiring, especially for prolonged periods. Consider your own strength and stamina when deciding on a chainsaw. Remember, control is more important than power.
Safety Features
Look for features like chain brakes, safety throttles, and chain catchers that can reduce the risk of accidents.
Ease of Maintenance
Chainsaws require regular maintenance. Look for features like tool-less chain tensioning and easy-access air filters that can simplify these tasks.
Emphasizing Chainsaw Safety
Safety is paramount when using chainsaws. Here are some critical safety features to look out for:
Chain Brake
This vital safety feature stops the chain's rotation during kickbacks, which can occur if the saw's nose or tip touches an object.
Safety Throttle
This feature requires two actions to engage the throttle, preventing the chainsaw from accidentally starting.
Anti-Vibration Features
Extended use of a chainsaw can lead to a condition called Hand-Arm Vibration Syndrome (HAVS). Models with anti-vibration features can help reduce this risk.
Chain Catcher
This component protects the user by catching a derailed or broken chain.
Right-Hand Guard
Positioned on the chainsaw's top handle, this feature offers protection from a broken or derailed chain.
Maintenance – Key to Chainsaw Longevity
Regular maintenance is essential to keep your chainsaw running smoothly and safely:
Sharpening
Keep the chain sharp for efficient cutting and reduced risk of kickback.
Correct Chain Tension
A chain that's too tight can wear out the bar and the engine, while a loose chain can derail or cause uneven cuts.
Cleaning Air Filter
A clean air filter ensures optimal engine performance and extends its lifespan.
Lubrication
Regularly check the bar and chain oil levels. Adequate lubrication prevents premature wear of these components.
Additional Chainsaw Features to Consider
Some additional features can enhance the usability of your chainsaw:
Easy-Start System
This feature reduces the resistance in the starter cord, making the chainsaw easier to start.
Tool-Free Chain Adjustment
This allows for quick and easy adjustments of chain tension without additional tools.
Automatic Oiling
Automatic oiling systems ensure consistent lubrication of the bar and chain.
Quick-Stop Chain
This safety feature stops the chain almost instantly when you release the throttle.
Incorporating User Reviews and Ratings
Lastly, consider user reviews and ratings before making your purchase. They can provide insights into the chainsaw's performance, durability, and ease of use not mentioned in the product description.
Conclusion
Purchasing a chainsaw is a significant investment, and making the right choice requires a good understanding of your needs, a basic knowledge of chainsaw components, and an informed comparison of available options.
A well-chosen chainsaw will not only perform effectively but also last for years with proper maintenance. By following this comprehensive guide, you can be confident in making the right decision for your chainsaw needs.
Remember, the safety and maintenance of your chainsaw are just as important as its power and capabilities. Happy sewing!