After a long day at work or even after coming from a stressful activity, you would surely want something that would make you relaxed and refreshed.
I know how much you wanted to rest and have a good sleep, but this will be possible and more fulfilling after having a warm or cold bathe. That's why, you should know how to choose the best freestanding tubs, for a better experience.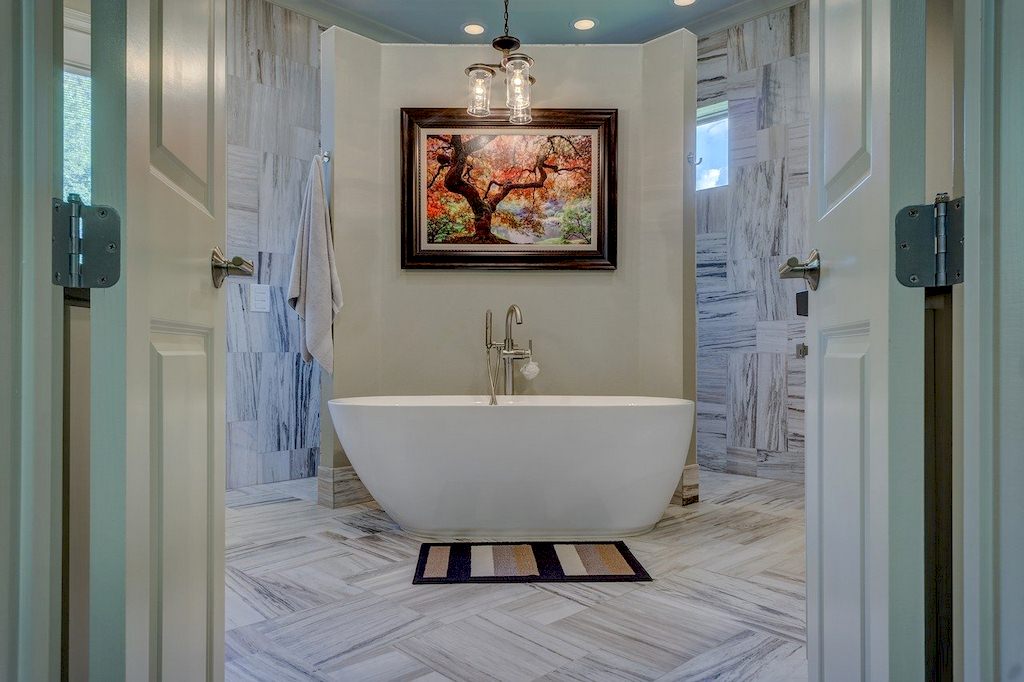 You might be wondering, why you should go for a freestanding tub, right? Well, there are individuals as well as commercial building owners like hotels, who prefer installing a freestanding tub rather than the traditional bathtubs.
So, if you also want to have this at home, then you need to focus on how you are going to choose the one that suits best your needs.
As a consumer, you will not simply buy a tub just because you will use it for bathing. More factors must be considered to make sure that this freestanding tub will be ideal for your bathroom as well as the theme of the house.
This is not just about choosing the color or size of the tub. I supposed, this is something serious, which needs to be decided with the help of experts, if possible.
I know that you may consider a tub as an accessory to your bathroom. However, do not forget that you will only fulfill the satisfaction of having this, if you can choose the best and if this will be able to function, according to its purpose and use.
Anyway, we have here a few tips for you to greatly consider when choosing the best freestanding tubs for the bathroom.
---
Read Also:
---
Size
How much space do you have in the bathroom? Actually, the first thing that you need to consider is the size of the freestanding tub?
You need to make sure that after installing it, there would still be enough space for you to move around and make yourself comfortable.
It would be easier if you are just installing it on an empty space because pretty sure that the space for the tub was measured accurately and precisely.
But if you are just going to replace an old tub or performing a make-over, then size would be a great factor to check.
Style
The style of the freestanding tub will usually depend on your preferences and the theme of the room or the house. There are actually several styles to choose from.
First, we have a single backrest, which is, in fact, a classic or a traditional style. This is designed with an inclined end for back support. For additional comfort, you may go for the ones with an elevated backrest.
Third, we have a double backrest, which is designed with backrest structures on both ends.
Fourth, we have an elevated double backrest, where you can find extra space at the ends. We also have a pedestal with a modern style.
Some come with feet for a luxurious style. And then, the corner or the wall-adjacent, which you may be installed in a corner or against the wall.
Type
You also need to choose the best, basing on the type of freestanding tubs. First, we have the one-piece, which is, of course, made up of only one piece.
The other one is the two-piece, which is made up of the tub and the skirt. Actually, this one is more expensive.
Though it may be designed with various shapes. But then, when it comes to the installation, this is easier than the other type.
Another thing, this is more flexible, especially when you would like additional features like a massage system.
Material
We also have a variety of materials to consider here. So, you need to choose carefully, what type of material is used.
One is acrylic, which is known to be scratch-resistant. Next is fiberglass, which is flexible. We also have a solid surface, which is a mixture of resin with acrylic.
Another is, the cast iron and you will find difficulty in scratching it. And then, we have a stone for heavy ones. Lastly, the stainless steel and copper for having a property that is indeed, heat conductive.
Faucet
Another consideration for you is the faucet. You have to choose, where this will be mounted and installed. There are individuals, who prefer it to be on the center-left or right side of the tub.
While others would like it on the edge of the freestanding tubs. Sometimes, this will also depend on the style of the tub and where it is installed.
However, it will always be based on your personal preferences, needs, and satisfaction. So, I guess, you just need to consider, where it would be more comfortable for you and where you would find it easier to operate.