Do you want your bathtub to function like furniture rather than a fixture? Today reports that Australians use one-quarter of household water for bathing.
When selecting a bathtub, you have several options, including tub fixtures and freestanding tubs. In some cases, the option to buy freestanding baths is more practical.
These units are finished on all sides and available in shapes like rectangle, angle, and egg. Before deciding whether you should opt for this type of bath, here are some of the main features and benefits to consider.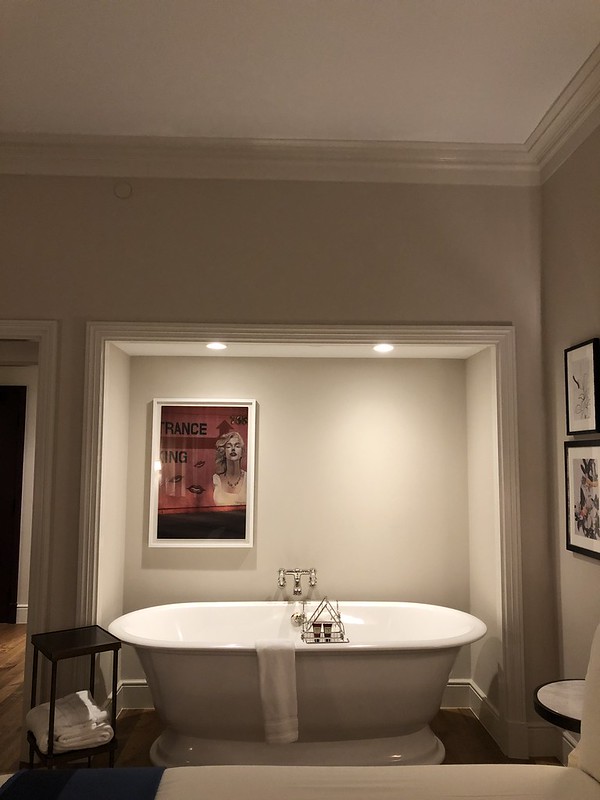 Materials and Finishes
One of the main features of free-standing tubs is the entire exterior, which makes it easier for the tub to become a focal point instead of several fixtures like bathroom sinks. Some of the most common materials include:
Acrylic
Cast Iron
Copper
Fiberglass
Solid Surface
These materials have different features in terms of durability, aesthetics, etc. It's essential to select one that will pair well with your bathroom's color scheme.
Besides the materials and finishes, you can also select from various shapes and accents. Forms can range from round to square, and you can choose depending on your bathroom's size.
Meanwhile, bathtub accents can include ones like the old-school claw feet. Other models sit flush on the bathroom floor like a traditional wall bathtub. Accents depend mostly on personal preference.
Less Noisy
If you want to de-stress, then a free-standing bathtub would be a better option versus a traditional tub. It's great for soaking with oatmeal, milk, or Epsom salt.
The tubs are relaxing since you won't have to deal with loud noises and bubbling jets. You can instead add your favorite essential oils for stress and anxiety-like rose, lavender, chamomile. Then sit back and enjoy a deep soak after a tough day at work, school, or gym.
---
Read Also:
---
Sculpture-Like Piece
Due to the tubs being freestanding, manufacturers have more flexibility to give them a sculptured look. Thus, they're ideal for large spaces like single-family homes and condos, as well as rural homes.
The average size of a large bathroom in Australian homes is 4 meters x 5 meters. When determining whether to select a freestanding or standard tub, it's important to consider factors like the room and tub's size. Make sure to factor in issues like walking space around the tub.
Easy Installation
These bathtubs are quite easy to work into your bathroom design. Besides that, these tubs are easier to install versus standard bathtubs. That's because you won't have to build it into a room corner, then add tons of caulk to make it watertight.
As a result, it lowers the cost since the contractor's fee will be less. Studies show that redesigning large Australian bathrooms can cost up to AUD30,000, so it's important to cut costs when possible.
Spa-Like Ambiance
A free-standing tub can also help to create a spa-like look and feel. For example, a relaxing bubble bath can recreate spa treatments like body massage and body scrub.
More Affordable
In the past, freestanding tubs were expensive. However, that's changed in recent years as prices have generally dropped. This makes the tubs more practical for Aussies who wanted them in the past but didn't want to pay the high price.
Today it's become increasingly practical for Australians to buy freestanding baths for large and rural spaces. It is due to various factors, like the bathtubs' aesthetics, installation, and affordability. They might even make tub time as much about relaxation as bathing.
---
Author's bio:
Ester Adams is a farmer of words in the field of creativity. She is an experienced independent content writer with a demonstrated history of working in the writing and editing industry. She is a multi-niche content chef who loves cooking new things
---