Who says you need to go out to have a fantastic time? Hosting a house party can be an incredibly fun and memorable experience. Whether it's a birthday bash, a holiday gathering, or just a casual get-together with friends, there are countless ways to make your at-home celebration a splash!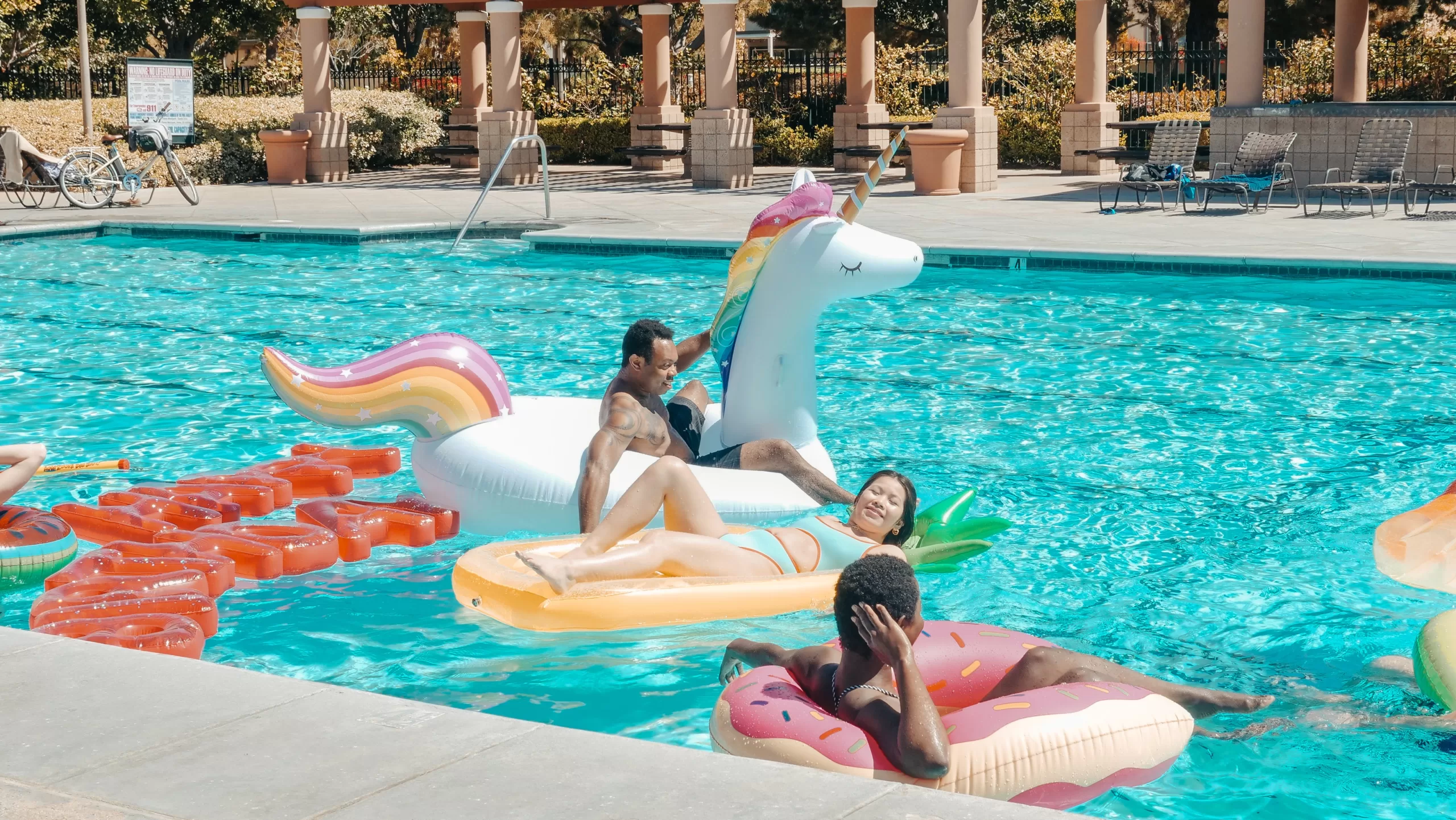 Get ready to dive into a sea of excitement with these four fun activities that are sure to make your house party unforgettable.
1. Backyard Water Games
Take your house party to the next level by transforming your backyard into a thrilling water playground! Set up thrilling activities like water balloon fights, slip 'n slides, or even a mini-inflatable pool for guests to cool off and have a splashing good time.
But, before you allow people to immerse themselves in these thrilling water activities, it's essential to prioritize the safety and cleanliness of the water. This is done by purchasing and adding chlorine to the water before the party. It removes carbon dioxide from the water, thereby eliminating a primary food source for algae.
By using a chlorine floater, you can ensure that the water remains properly sanitized and free from harmful bacteria. It releases chlorine gradually, helping maintain the water's hygiene and allowing everyone fully enjoys the backyard water games with peace of mind.
So, dive into the excitement and make a splash while keeping the water safe with a reliable chlorine floater.
---
Read Also:
---
2. Dance Party
Turn your living room into a pulsating dance floor, and let the music ignite the energy at your house party! Create an electrifying playlist that will get everyone's feet moving and grooving. Enhance the ambiance by setting up a disco ball and colorful lights, adding a touch of excitement to the dance floor.
Encourage your guests to show off their best moves and organize dance-offs or group choreographies for some friendly competition. With a dance party, you'll create an energetic and vibrant atmosphere that keeps everyone entertained and create lasting memories.
So, put on your dancing shoes and let the party come alive with infectious rhythms and joyful laughter.
3. Outdoor Sports Tournament
Take the excitement outdoors by organizing an exhilarating sports tournament for your house party. Utilize your spacious backyard or a nearby park to set up various sports stations like volleyball, badminton, or even a friendly soccer match.
Divide your guests into teams and let the competitive spirit soar. Provide all the necessary equipment and establish some friendly rules to ensure fair play. Award medals or small trophies to the winning team for an added sense of accomplishment.
An outdoor sports tournament not only encourages physical activity but also fosters teamwork, camaraderie, and a fun-filled atmosphere for everyone to enjoy. Get ready to unleash your inner athlete and create unforgettable memories at your house party.
4. Game Night Extravaganza
Break out the board games, card games, and party games! Organize a game night extravaganza with a wide range of options for your guests to enjoy. From classic games like Monopoly and Scrabble to interactive and hilarious party games, there's something for everyone to participate in and have a blast.
Conclusion
With these 4 fun activities, your house party is guaranteed to be a splash! Remember, the key to a successful celebration is to create an enjoyable and engaging atmosphere for your guests.
Embrace the spirit of fun, laughter, and togetherness, and your house party will be a hit that everyone will remember for years to come.