The main sewer drain is where your entire home's plumbing connections, drains, and pipes exist.
When these get affected, the main sewer may suffer and become jammed and need repairing or replacement work for correction.
Hence, it is better to be aware of the factors that can lead to blocked lines and the warning signs in advance so that you don't have to spend a hefty amount of money on fixing those problems.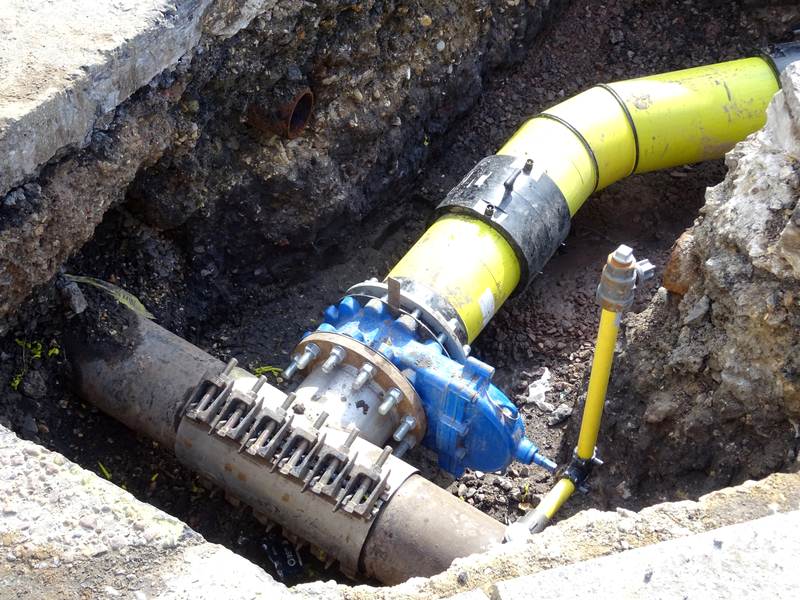 Causes of Sewer Mainline Clogging – What Can Lead to Clogging?
---
Read Also:
---
Broken or Damaged Pipes
There will be a problem in passing the sewage if the sewer pipes have a rupture. It can happen because of the movement of the soil, heavy traffic on the ground under which the main line exists, or when a heavy-weight construction device crosses it above ground.
Another reason can be the age of the pipe, which makes it susceptible to breakage. Besides, if the joints are not proper either due to weak connections or broken seals, then also pipes can suffer.
Flushing Harmful Things down the Toilet
If you throw something that you should not flush in the toilet bowl, then it can lead to blockage. That's why it is vital to make sure that you only allow human waste and tissue paper to go down the drain.
Dumping Grease or Oil down the Drain
You can blame oil, grease, and fats for creating a blockage in the lines. So, avoid doing this. Instead, you can put those things in an empty can and dispose of it once it solidifies.
Don't assume that pouring hot water on oil or grease will help it pass the drain. They will not leave the pipes once they become cold.
What are the Signs that inform you About the Possible Trouble in Advance?
Frequent Clogging
If your pipes become clogged deep down quite often, then it means you need to take professional help to find out whether your sewer pipe is suffering from any damage or stoppage.
Clogging in Different Fixtures Simultaneously
If your toilet and shower drain remain often blocked despite regular cleaning, then also it can indicate trouble with the main sewer drain. It will be more apparent if more than one or two fixtures face this problem at the same time.
Unusual Sounds and Noises
When you flush water in the drains in your tub or shower area, do you feel the water surfaces? That indicates your sewer drain is in trouble. Bubbling of water in the toilet, water not passing quickly in the sink located near the bathroom, and such other weird things also suggest there is some problem with your main sewer line.
Since all these problems exist deep down the drain system, you cannot fix them yourself. You would need to hire a professional plumbing company in your area to get rid of the main link blockage issue.
Make sure you choose only insured and licensed agency for the work because only they can tell you which is the main trouble point and how they can fix it within a short period. Also, they will not charge you unnecessarily.