Do you want to keep your home and garden safe from pests without using harsh chemicals? DIY pest control is a great way to do just that. With some simple ingredients, you can make your own natural solutions for getting rid of bugs, bees, and other common household pests.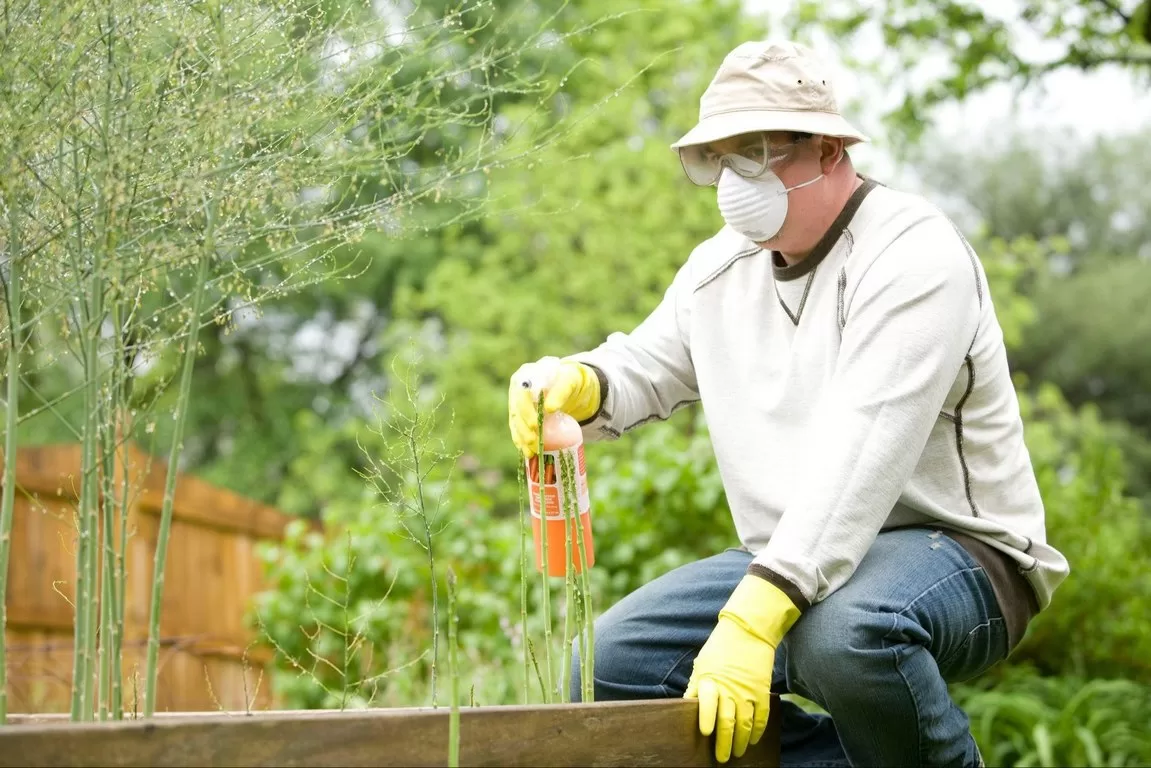 Household pests can cause a range of problems for homeowners, from structural damage to health risks. Some of the most common pests that plague households include cockroaches, ants, termites, rodents, mosquitoes, and bedbugs.
We'll explore the best DIY pest control methods for keeping your home and garden free from unwanted visitors. We'll also look at how these solutions are more effective than chemical-based products in eliminating pests without harming the environment or people.
Whether you're dealing with ants, wasps, or rodents – we have the perfect solution for you! So let's get started on our journey into DIY pest control!
DIY Pest Control Methods
The most effective DIY methods for pest control involve using natural ingredients, such as essential oils and other plant-based materials. Essential oils are a great choice because they're safe to use around humans and pets, while still being effective in killing pests.
Popular essential oil choices include eucalyptus, citronella, peppermint, tea tree, and lavender. You can dilute these oils in water and spray them around your home to repel pests.
You can also create natural barriers to keep pests out of your garden or home. This could be anything from using coffee grounds or garlic cloves to creating physical barriers with wood boards or fabric screens. You can create traps for pests like ants by using food-grade ingredients, such as honey or sugar water.
---
Read Also:
---
Natural Solutions for Getting Rid Of Common Household Pests
Ants, cockroaches, and spiders are the most common pests found in homes. For ants, you can mix the borax powder with sugar and water to create an ant bait that will attract and kill them. For cockroaches, a mixture of baking soda, sugar, and cornmeal is effective in getting rid of these pests.
You can also create your own natural insecticide using a mixture of one part vinegar, two parts water, and a few drops of dish soap which is just one of the numerous natural roach repellents you can choose from.
This solution is great for repelling spiders and other insects as well. For rodents like mice and rats, you can use humane traps to catch them without harming the animals. Alternatively, you can also use natural scents like peppermint oil or ammonia-soaked cotton balls to repel rodents from your home.
DIY Pest Control: Benefits & Considerations
DIY pest control methods are an effective way to get rid of common household pests without the use of harsh chemicals. They're inexpensive and easy to make with ingredients you can find in your local grocery store or online.
DIY pest control solutions are also safer for the environment and those using them, as they don't contain any toxic chemicals that could harm humans or animals. Finally, they can be used in combination with other methods, such as physical barriers, to create an even more effective pest control system.
However, it's important to remember that DIY solutions may not always be the most effective method for getting rid of severe infestations. It's best to consult a professional if you're dealing with a large-scale problem.
Dealing With Ants, Wasps, and Rodents – The Perfect Solution For You!
Ants, wasps, and rodents can be some of the most difficult pests to get rid of in your home or garden. Fortunately, there are several DIY methods that can be used to effectively eliminate these pests. For ants, you can use DIY ant bait consisting of borax powder, sugar, and water.
Wasps can be kept away with natural sprays made from essential oils such as eucalyptus or citronella. And finally, humane traps and natural scents like peppermint oil or ammonia-soaked cotton balls are effective methods for getting rid of rodents.
Dealing With Bedbugs
Bedbugs are one of the most persistent and frustrating pests that homeowners can encounter. These tiny insects feed on human blood and can cause a variety of health problems, including skin rashes and allergic reactions.
Bedbugs are notoriously difficult to eliminate, as they can hide in the smallest of cracks and crevices and reproduce quickly. One DIY method for eliminating bedbugs is to use a combination of heat and vacuuming. The heat will kill the bugs and their eggs, while vacuuming will remove the dead bugs and their waste from your home.
Another effective DIY solution is to use diatomaceous earth, which is a natural powder that dehydrates and kills bedbugs. It's important to note that bed bugs can spread easily and quickly to neighboring dwellings or apartments.
Therefore, if you have a severe infestation, it's best to call in a professional pest control company to handle the problem. Professional pest control companies have the equipment and expertise to effectively eliminate bedbugs and can also help you prevent future infestations.
Preventing bed bugs from entering your home is also crucial. When traveling, inspect hotel rooms and luggage for signs of bedbugs before unpacking. Wash clothing and bedding in hot water after returning from a trip, and regularly inspect your home for any signs of infestation. By taking these preventative measures and utilizing effective DIY methods, you can protect yourself and your home from the nuisance of bedbugs.
Final Word
DIY pest control is an excellent way to tackle common household pests without resorting to harsh chemicals. It's cost-effective, eco-friendly, and safe for humans and animals alike. Plus, DIY solutions can be used in combination with other methods like physical barriers or traps to create a more effective system.
However, it's important to remember that when dealing with larger infestations of ants, wasps, or rodents, professional help may be necessary. As always, if you notice that the problem is getting out of hand it's always best to call professional help. Nevertheless, don't hesitate – there's always the perfect solution out there waiting for you!