Clutter and lack of organization can be sources of stress or even make you feel claustrophobic and overwhelmed in your own home.
Still, you may find some comfort in learning that if that's something you're dealing with, then you're certainly not alone in this struggle.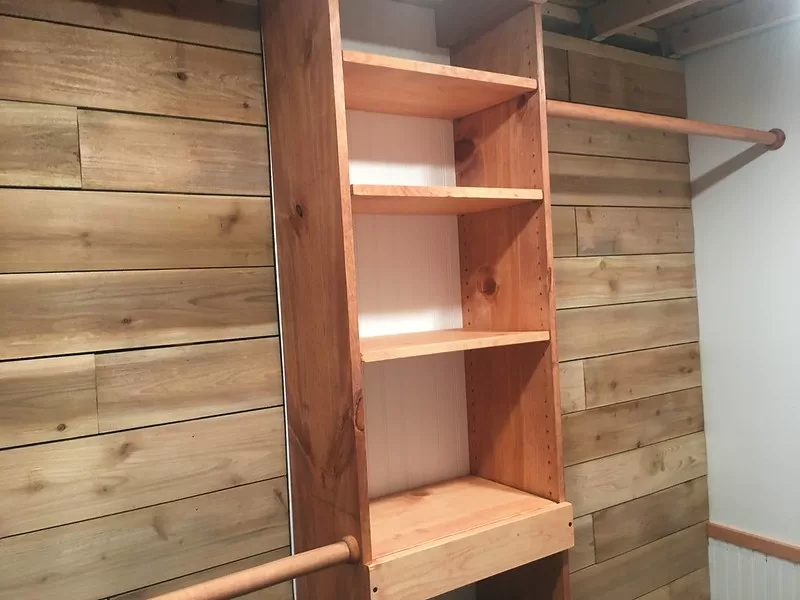 However, there's no point in sitting around aimlessly and waiting until the chaos takes over your space. Instead, you can start acting and consider investing in custom shelving units.
When it comes to home organization and storage, custom shelving units can be an incredibly valuable addition to any room in your home. They can be tailored to your specific needs and preferences, which allows you to maximize storage space and improve the overall functionality of your home.
In this article, we will discuss the top benefits of installing custom shelving units in your home. Keep reading below to learn why they may be worth your attention.
Help Maximize Space
One of the major benefits of installing custom shelving units in your home is the ability to maximize your space. Custom shelves are built to fit your specific room and storage needs, which means you can measure everything carefully and use every inch of space to its fullest potential.
Unlike pre-made shelves that may have gaps or leave awkward empty spaces that go unused, custom shelves are designed to fit perfectly in your space, leaving no room for wasted space.
Custom shelving can be especially useful for smaller homes or rooms with limited space. It also allows you to utilize areas that may have previously been unused, such as under the stairs or in alcoves.
Furthermore, custom shelves, such as glide-out shelving, can be designed to fit into tight spaces and around obstacles, making them a great solution for rooms with unique layouts for kitchens where every inch of cabinet space counts.
---
Read Also:
---
Easy to Install
Another great benefit of installing custom shelving units in your home is the ease of installation. Most custom shelves come pre-assembled and ready to install, which means you don't have to worry about putting it together yourself or having no other choice but to hire a professional to do it for you.
They can be installed quickly, and you won't have to wait long to start using and enjoying them.
However, if you aren't comfortable doing the installation yourself, there are plenty of custom shelving companies that offer free installation services or provide them at a relatively small additional cost.
It's easy to find a company that will provide full assembly services where they will deliver your shelf, install it, and remove all the packaging for you, so you don't have to deal with anything.
Can Be More Than Just Storage
Since custom shelves are built to your exact specifications, you can use them for more than just storage. For example, you can use your custom shelves as a place to display decorative items, such as vases, sculptures, or other collectibles. You can also use them to create a desk or office space, build a bar or countertop, or as a place to keep your plants and flowers.
Furthermore, custom shelves can be designed with specific spaces for specific items, such as holding books or storing wine bottles. The possibilities are almost endless, and you can use your imagination to come up with creative and clever ways to utilize your custom shelves.
Don't worry, though, if you're unsure how to develop your own design. You can always have everything designed by the company you're working with and just oversee the project to make sure it fits your needs and preferences.
Complement Various Interior Designs
Many homeowners choose to invest in custom shelving because it allows them to add a unique touch to their rooms. Aside from the fact that you can have them designed to fit any room, you can also ensure they will go seamlessly with its style, whether it's contemporary, modern, traditional, rustic, or anything else.
This way, you won't have to spend hours upon hours searching the internet and looking for something that could possibly fit your style.
There are a variety of shelves to choose from, including floating shelves or wall-mounted shelves, just to give a few examples.
You can decide what color they should be, pick the best material that fits your style, add some decorative details, and choose unique hardware. No matter what style you're going for, you'll likely find a custom shelf that fits your needs.
In Conclusion
As you can see, custom shelving units can be a great addition to any home. They provide the perfect solution for maximizing space, complimenting interior design styles, and providing extra storage for virtually anything you need.
They can also be a great investment since they can help you organize your space and make it less cluttered. You can design them yourself or have someone else do them for you.
So, if you're looking for a way to improve the functionality of your home and make it look more stylish, then investing in custom shelving units may be an excellent option for you.