Homes can become cluttered every now and then; the clutter can even become a major issue if not handled properly.
If you've had to deal with clutter in the home more often than not, then you need organization tools and ideas. A glass shelf can be that tool.
Glass shelves are increasingly being used at homes for some time now. This is because of their importance to the average homeowner.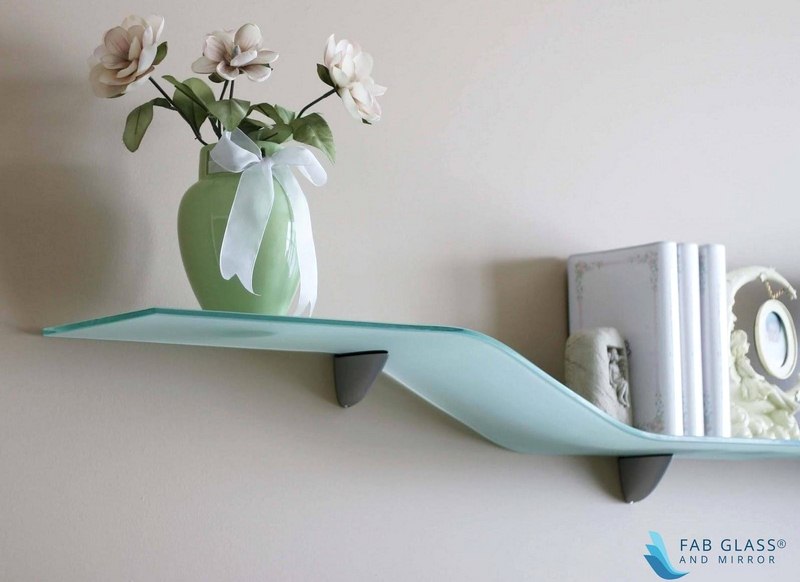 Where Are Glass Shelves Used at Homes?
A glass shelf is particularly known for its ability to declutter a space. This is because of the transparent nature of the shelves. The transparency gives a clean look, and items can be stored in an open view and within easy reach without making the room seem more crowded.
Homeowners use glass shelves for different kinds of spaces. You can find glass shelves in bathrooms, kitchens, hallways, sitting rooms, dining rooms, and bedrooms.
In the different spaces where they are found, glass shelves can serve specific purposes. For example, in the sitting room, they can serve as bookshelves.
In bathrooms, they can hold healthcare and skincare products. Glass shelves can also hold art and prized possessions in sitting rooms, hallways, and bedrooms.
---
Read Also:
---
What Are Some Different Types of Glass Shelves?
Glass shelves can be categorized according to the purpose they serve. The types of glass shelves include glass wall shelves, wall shelves for cabinets, and glass shelves for bathrooms.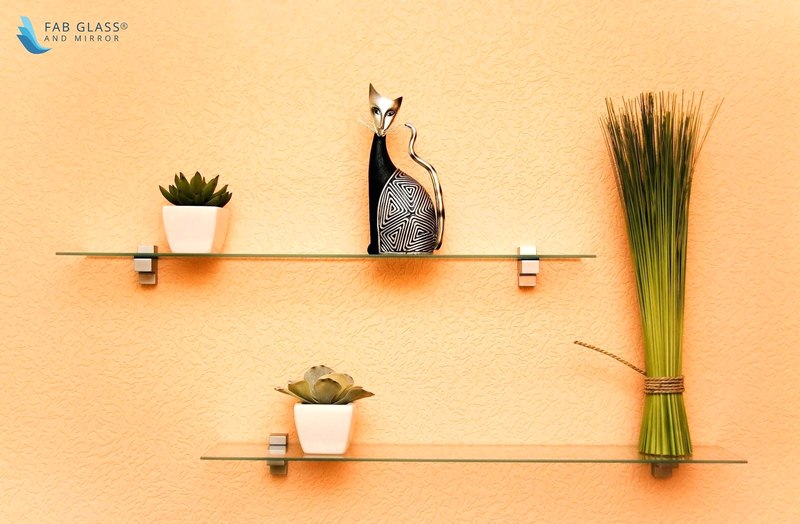 These shelves are attached to walls, just as their names suggest. This type of glass shelf is especially used for decorative purposes because they can be arranged to achieve an aesthetic effect. Glass wall shelf is available in different colors and sizes. There are also bent glass wall shelves.
Glass Shelves for Cabinets: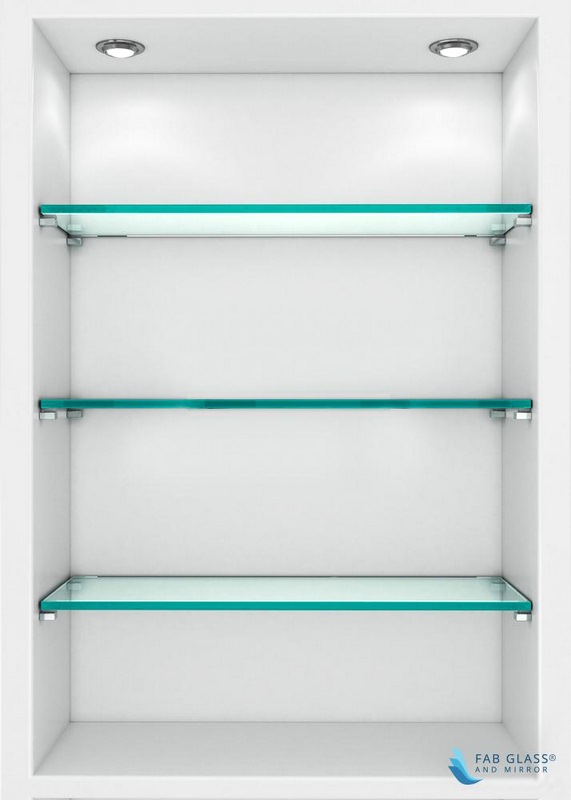 Instead of being floating shelves, glass shelve can be placed in cabinets for the storage of different items. When glass shelves are placed in such cabinets, they help keep items visible and declutter the space.
Glass Shelves for Bathrooms: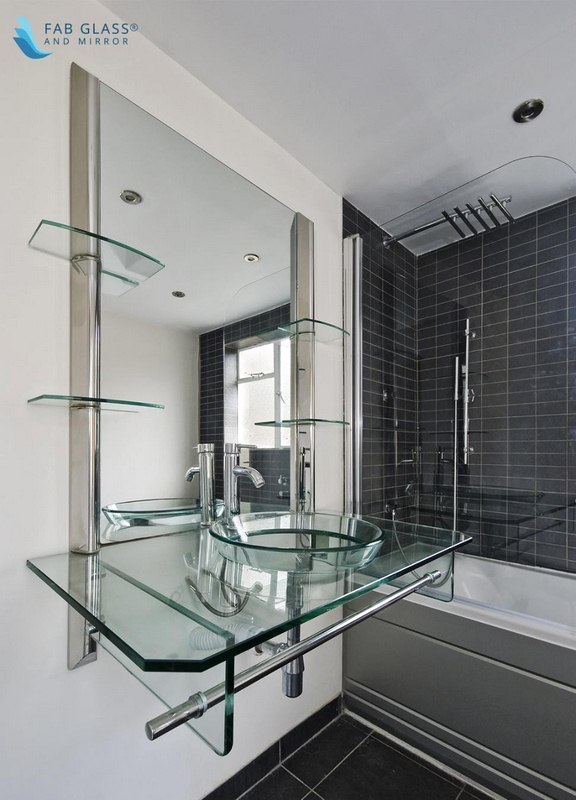 Glass shelves are especially suitable for bathrooms. This is because glass shelves are less prone to damage on exposure to humidity, which is associated with bathrooms.
A glass shelf in a bathroom can be used to hold toiletries. A holder may also be incorporated into glass shelves for bathrooms for hanging towels of appropriate sizes.
Benefits of Glass Shelves
Shelves generally help to declutter and organize spaces. However, glass shelves have proven to serve specific purposes.
Glass shelves keep a space clean and decluttered. The bulkiness associated with other types of shelves is eliminated with glass shelves.
Glass shelves are also known for their functionality as they fit into a variety of spaces within homes, including home offices.
Glass shelves are made up of a high-quality glass that can be used for extended periods without any form of damage, making them more durable.
The ease of cleaning glass shelves is also notable, making them especially suitable for spaces like bathrooms. The ease of cleaning of glass shelves also contributes to the durability for which they are known.
Glass shelves can be used to make decorative statements. Glass accentuates light and can influence the style of the room, with the light.
It is also noteworthy that glass shelves are available in a variety of styles and designs. This provides homeowners with a range of options according to their preferences. The versatility of glass shelves can be attributed to the availability of raw materials.
How do Glass Shelves Make Life Easy for Homeowners?
Here are some of the ways through which glass shelves make lives easier.
A glass shelf is a perfect item to incorporate into any room to free up floor space. Be it shoes or books or bags, when they are placed on a glass shelf rather than the floor, more floor space is freed. Space is thus decluttered.
Keeps Items within Sight and Reach:
Glass shelves have been particularly installed in homes to keep items within sight and reach. Glass shelves serve this purpose excellently because they are transparent. The visibility of commonly used items also improves when they are placed on glass shelves.
A glass shelf is a safe space for organizing items. Items can be organized in different categories. In homes, glass shelves can be placed in bedrooms to separate items for kids from items for adults.
The kids' items can be placed on shelves on lower levels, with the adult items on higher shelves.
Such an arrangement will save time spent looking for items and will keep items owned by adults out of the reach of kids. These shelves can also be organized to achieve an aesthetic effect.
Finally, glass shelves are highly functional items that make life easier at home. They also have a stylistic effect.