Homeowners often overlook the long-term maintenance of their heating, ventilation, and air conditioning (HVAC) system.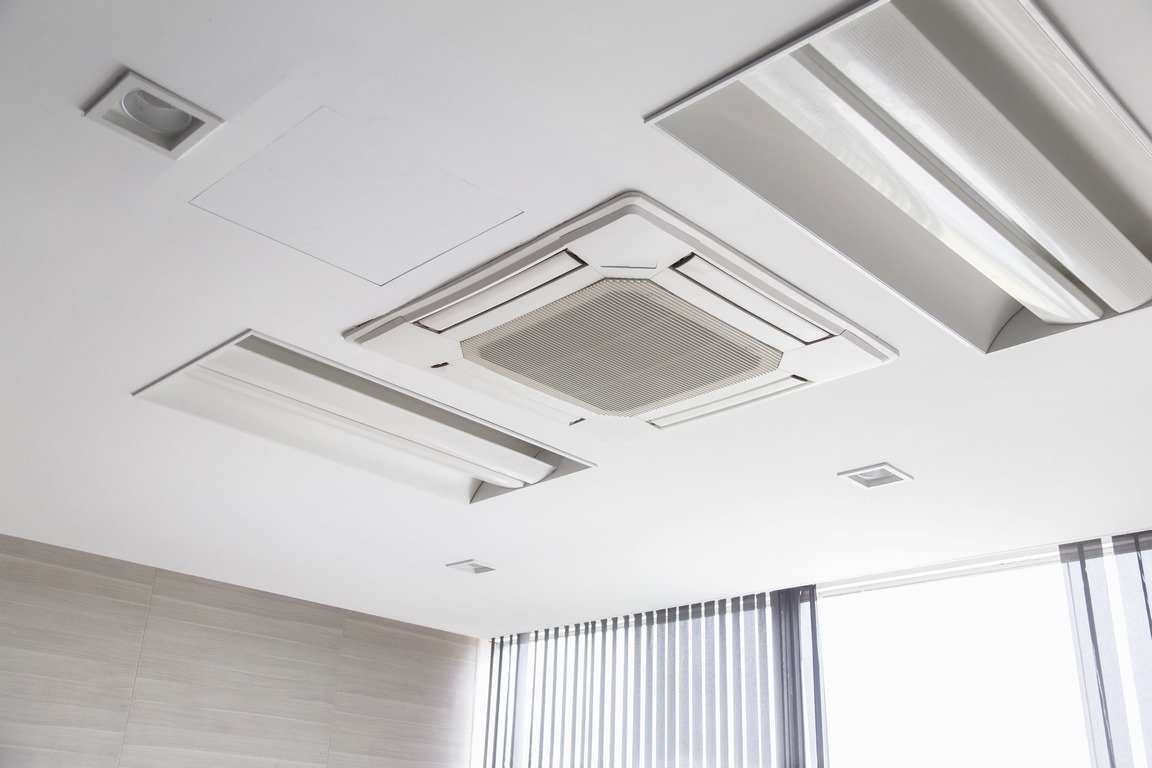 There are many benefits to having an HVAC maintenance contract. Your system should be serviced regularly to avoid costly repairs down the road and ensure that your equipment is working in optimal condition. Here are eight benefits of having an HVAC maintenance contract:
1. It Extends the Life of Your Equipment
An HVAC maintenance contract helps extend the life of your equipment. The simple act of maintaining your HVAC system is the best way to ensure its long lifespan.
If you forego maintenance, dirt, grime, and other particles can build up inside the components of your unit and cause damage over time. A good HVAC maintenance professional will be able to take care of all of this for you.
With their expertise and proper tools, they'll also be able to perform seasonal check-ups and spot checks whenever needed. This helps prevent major problems that could potentially cost up to tens of thousands of dollars in repairs from occurring down the road.
2. Your Warranties Will Stay Intact
HVAC system repairs are expensive and time-consuming, but they're also inevitable. That's why it's so important to have the right HVAC maintenance contract in place.
When your system breaks down, you'll be able to call a professional technician who will quickly diagnose the problem and get your system up and running again without incurring additional costs from emergency calls or unexpected repairs.
---
Read Also:
---
3. You Can Avoid the Cost of Replacement
Many HVAC units last decades, but eventually, they wear out or need to be replaced due to age or obsolescence. If yours has been working well for years, it may seem like an unnecessary expense at first glance but when you consider how much money you'll pay overtime because of poor maintenance, getting an annual tune-up is one of the smartest investments you can make.
4. Minimizes Breakdowns
When you have a maintenance contract, your HVAC technician will come out to your home on a regular schedule to check and make sure everything is working properly. This means that if something suddenly breaks down, you'll get an expert opinion right away.
If it turns out that the issue is fixable, they can repair it for you and if not, they'll let you know how much time you have left before things stop working completely.
.But the fact that you have an HVAC maintenance contract will generally help minimize the breakdowns since your equipment will be periodically in direct check by professionals.
5. You'll Save Money on Energy Bills
A well-maintained HVAC system consumes less energy and produces heat or air conditioning in an efficient manner. Your HVAC professionals tackle the tasks of cleaning heat exchangers and furnace burners to maintain proper and efficient combustion, for your heating needs.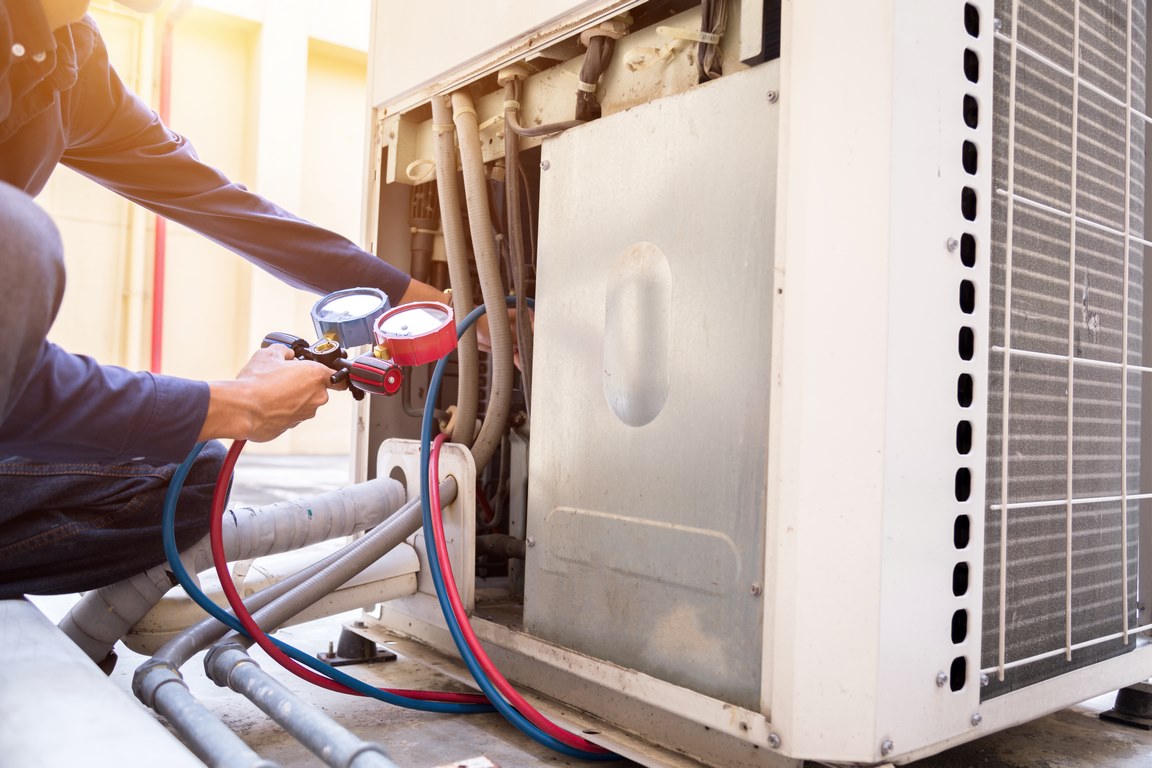 They also clean out your condensers and evaporator coils to ensure your home stays cool as needed. These maintenance tasks ensure you're paying the right energy costs every time.
Also. with your HVAC maintenance contract with professionals, they'll make sure to use the right energy sources, such as natural gas or electricity, helping you save money on utility bills as well as reduce emissions from fossil fuels, which contribute to global warming.
6. Your System Will Run More Efficiently
When you have regular maintenance performed on your system, it's easier for technicians to spot potential issues before they become problems.
In addition to identifying any issues early, regular maintenance can help ensure that the system is running at its best so that it doesn't need repairs as often.
Regular maintenance will also keep indoor air quality high by preventing contaminants from entering your home through dirty filters or poorly insulated ductwork. A cleaner and more efficient system leads to fewer repairs in the long run and lower heating costs for you.
7. You'll Rest Easy Knowing the Right People are Taking Care of Your Equipment
When you need to call a professional, it's comforting to know that they are certified and experienced. You can also expect them to arrive on time, provide excellent customer service and be respectful of your property.
When you sign up for an HVAC maintenance contract, they'll schedule regular inspections of your heating and cooling system.
Your technician will check all relevant components from the thermostat to the ductwork to ensure that everything is working as it should be. They'll also tell you about any repairs or improvements that may be needed for everything to run smoothly over time.
8. Warranty on Parts and Labour
When you sign up for a maintenance contract, you get a warranty on your HVAC system. This ensures that if any of the components in your HVAC system fail or break during the stated contract period, they will be replaced for free.
The warranty period for each component varies by manufacturer, but most of them cover between one and five years, though some people report their units still work well into double digits.
You can also get a labor warranty. Let's say a part of your HVAC system needs to be fixed during the term of your service agreement, but it isn't covered by its original manufacturer's warranty.
Having it under an extended warranty ensures you that it won't cost you anything other than the deductible fee. This varies from company to company. Having a warranty on parts and labor affords you peace of mind. In case of repairs or emergencies, fixing your HVAC system will not cause financial distress.
Conclusion
When it comes to HVAC maintenance, the best thing you can do is to stay proactive. An HVAC system is a complex piece of equipment that needs regular care and attention to function properly.
Don't wait for major repairs to occur, and don't settle on doing the maintenance yourself. There are professionals ready to help you with the upkeep and maintenance of your HVAC system.
If you're looking for ways to improve your home's comfort and efficiency, consider signing up for an annual maintenance contract with the best of experts today!