You may not realize it, but a lot of your life is controlled by air conditioning, from a comfortable ride in your car to a nice, long night's sleep.
When you're looking to buy a new home or renovate an existing one, the quality of the air conditioning can have a significant effect on your comfort and well-being. But it's not just the temperature that differentiates a good air conditioner from a bad one.
An air conditioning system is so much more than just a cooling method. It's an innovative way to regulate the temperature in any building without relying on natural elements.
The benefits of good air conditioning go beyond providing a comfortable environment. By consciously choosing the best air conditioning company to provide your AC installation services, you can also enjoy these ten benefits of good air conditioners.
Benefits of Good Air Conditioning
The air conditioning unit is a vital piece of equipment in many homes, offices, and businesses. High-quality air conditioners work hard to keep the indoor environment at a comfortable temperature.
Air conditioning units can be used for both heating and cooling, although some models are much better suited to one or the other.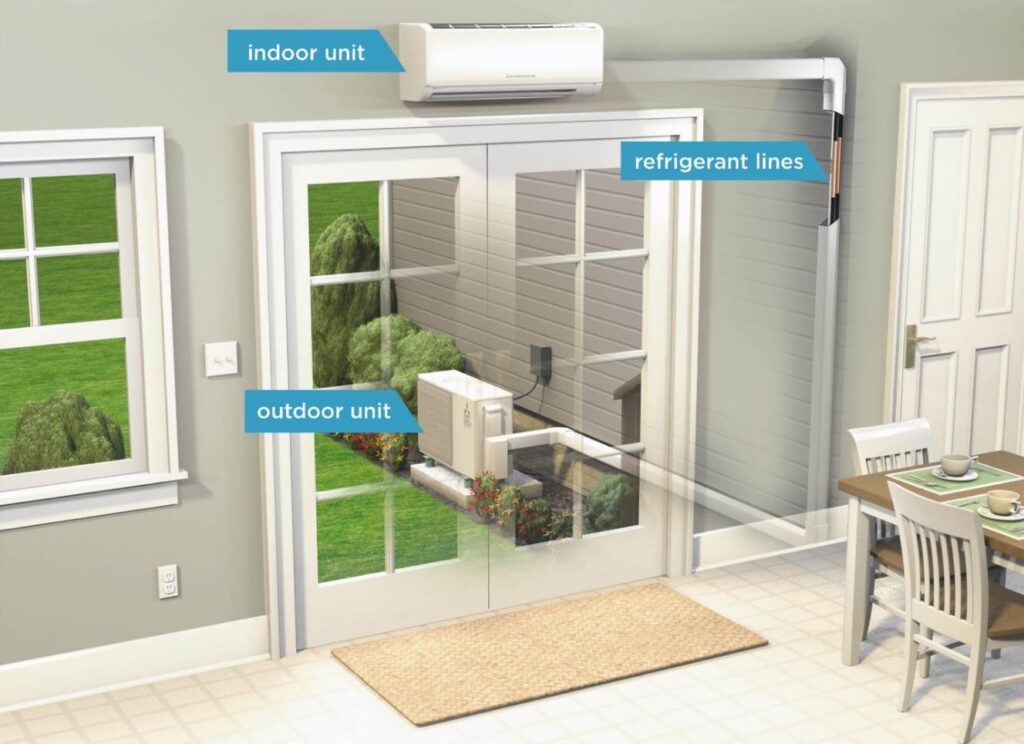 Air conditioners are usually installed by professional teams who know what they are doing. The experts will be able to assess your home and decide on the best system for you.
They will also help you choose an energy-efficient system suitable for your property to reduce your energy consumption and cut costs in the long run.
High-quality air conditioner units are highly reliable, and most come with a manufacturer's warranty for extra peace of mind.
When it comes to maintenance, regular cleaning will keep the system in good working order, and if any problems do arise, they should be fixed as soon as possible.
Air conditioner repair companies have highly skilled technicians who can identify and fix problems quickly and efficiently.
Here's a list of benefits you can get from good air conditioning.
Comfort: Air conditioning units allow you to control your home or office environment. You can choose to cool down your space or warm it up.
Health: When you have an air conditioning system at home, you will notice that you will not often have coughs and colds. Air conditioners can filter the air and remove bacteria and dust particles that might cause illnesses.
Air conditioning also cuts down on humidity: This means that you'll feel more relaxed than if you had no air conditioning, even when the temperature outside is hot. It is why air conditioning can be helpful in a hot office. If your work performance suffers when it's hot and sticky, a sound air conditioning system could help you get more work done.
Reduced risk of heat exhaustion: it will help you prevent heatstrokes.
Safety-For people sensitive to extreme temperatures: air conditioning units can help maintain their body temperature and prevent heat-related illnesses like heat stroke and skin rashes.
Energy-saving: The right air conditioning system will save energy because it will only run when needed. A programmable thermostat allows you to set it on and off according to your preferred schedule, saving energy while providing comfort when you need it most.
Improves air quality: The air inside your home or office may be full of dust mites and other particles that can cause allergies, asthma, and other respiratory problems. Air conditioning filters out these contaminants to breathe easily, knowing your air is clean and healthy.
Air conditioning can make you feel healthier, happier, and more energetic: Air conditioners can also help reduce the amount of dust, pollen, mold spores, pet dander, and other allergens present in the air around us. These pollutants can cause various health problems such as allergic reactions, asthma attacks, and even cancer if inhaled over time.
It can improve indoor air quality: the ability to regulate temperature, making Air conditioners cool down hot areas or cold warm-up areas. You don't have to worry about being too hot or cold when working on projects at home or in an office building.
The longer life span for your air conditioning equipment is significant if you have underfloor air conditioning or concealed ceiling air conditioning units as they are harder to service.
If you decide to invest in a decent cooling system, you won't regret it. Or if you decide to repair or upgrade your current system using Technical Hot & Cold Parts.
There are many benefits to installing a sound air conditioning system. Good air conditioning systems aren't just good for your comfort, but they can save you energy costs and even help improve your health and well-being.
These systems can be expensive, but if you plan for the transition well and make wise investment choices, your AC will likely serve you well for many years to come. And that's certainly something to be thankful for this summer.