Like the kitchen, the bathroom is the space that is utilized the most around the house. It is the place you get ready in the morning and tackles your evening routine.
There's no doubt that it should be, above all, a functional space that makes day-to-day life practical and smooth-running.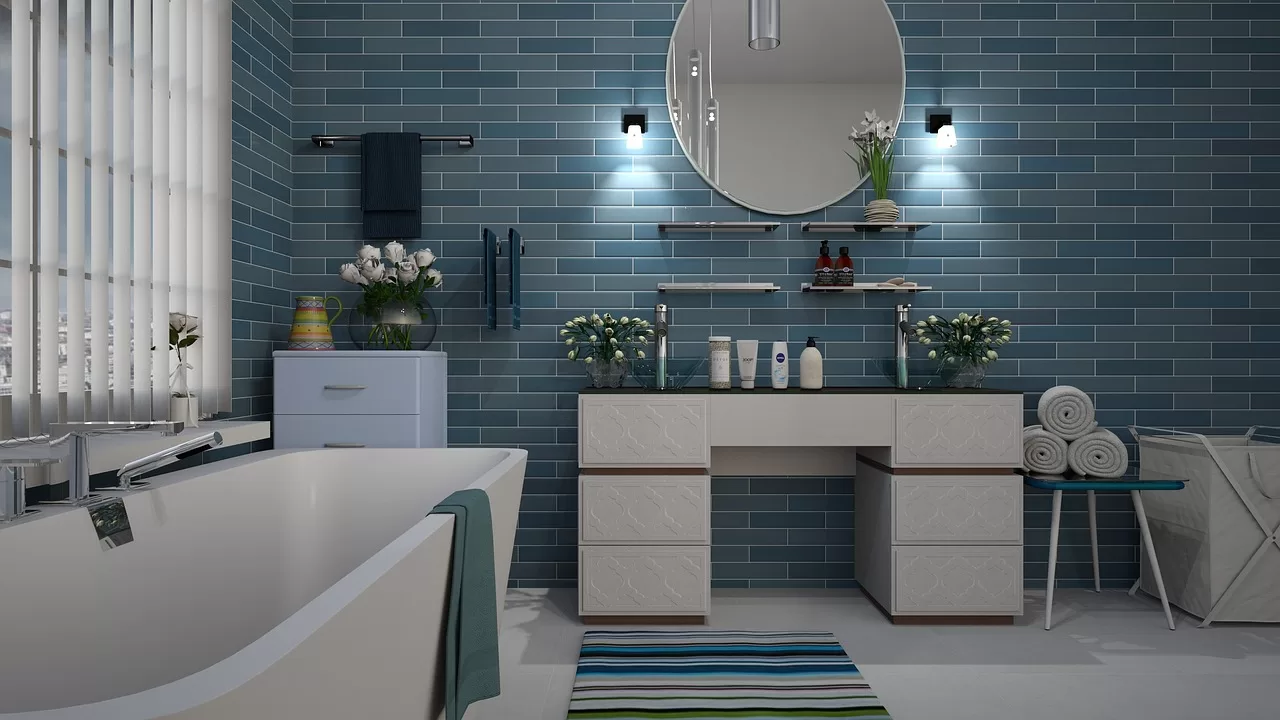 That said, there's no reason not to make it an aesthetically pleasing area of your home as well. If you're planning a bathroom remodel soon and are in need of some inspiration, here are six bathroom trends you'll love in 2023.
Go For Lighter Tones for An Airy Feel
Curating an oasis that will calm the senses and rejuvenate the spirit starts with a selection of color palettes. 2023 trends are all about light, airy tones that promote a sense of balance and help create that spa-like feel.
Lighter tones look especially good with nature-inspired materials which are another major bathroom trend this year.
Keep it classic and sleek by going all-white or take the plunge and pick some gorgeous bold tones. You can also reach for hues such as cream, taupe, warm wood, or blush pink. These look soft and calming but also provide a neutral background for statement elements.
---
Read Also:
---
Simple And Seamless Bathroom Features for A Minimalist Look
From frameless showers to minimalist wall sconces to refined freestanding bathtubs, the 2023 bathroom trends are all about keeping things as simple as possible. Simple shapes, fundamental pieces, and sleek lines will rule bathroom design this year, with the focus shifting more toward promoting rejuvenation.
Pair up with experienced bathroom remodel contractors in the area to have them provide a free design for your bathroom along with a project estimate.
In need of some additional inspiration? Visit a showroom to have a look at different bathroom designs and find something that speaks to you.
Nature-Inspired Materials
Other than leaning towards a more simplistic, minimalist look, 2023 bathroom trends also incorporate a lot of nature-inspired materials. From wooden vanities and shelves to stone baths and concrete walls, bathroom designs will be relying heavily on nature as a source of inspiration this year.
To complete the naturalistic, organic feel, consider incorporating different types of plants. Bathroom greenery can be a fun way to spruce up your design and keep the area fresh and airy. Just make sure to choose appropriate plants and consider the temperature and light to ensure your bathroom greenery thrives.
Inject Colorful Details That Will Boost Your Mood
Colorful bathroom features can be great for adding much-needed statement elements, especially when it comes to neutral and monochromatic bathrooms.
From bright-colored sinks to unexpected bold cabinetry and bold tiles, colorful details make it easy to introduce a focal point. They also go a long way in enhancing visual interest and boosting mood while also adding a bit of drama.
The best part? These elements really let your personality shine through. Look at the bathroom features as your canvas. All you need to do is get those creative juices flowing and wake up the artist within you.
Have Fun Mixing and Matching Bathroom Tiles
If colorful bathroom features don't speak to you, you may want to consider some other ways for adding visual interest. For instance, bathroom tiles can be a wonderful tool for creating interesting visual effects, especially when mixed and matched.
Make a statement with bold mosaic tiles, add a dose of pattern with geometric ones, or keep it simple and sleek with textured tiles. Play with different patterns and styles of tiles, and have fun doing so. That way, you can get that chic, custom, designer feels without paying extra. Win-win!
Mix Different Styles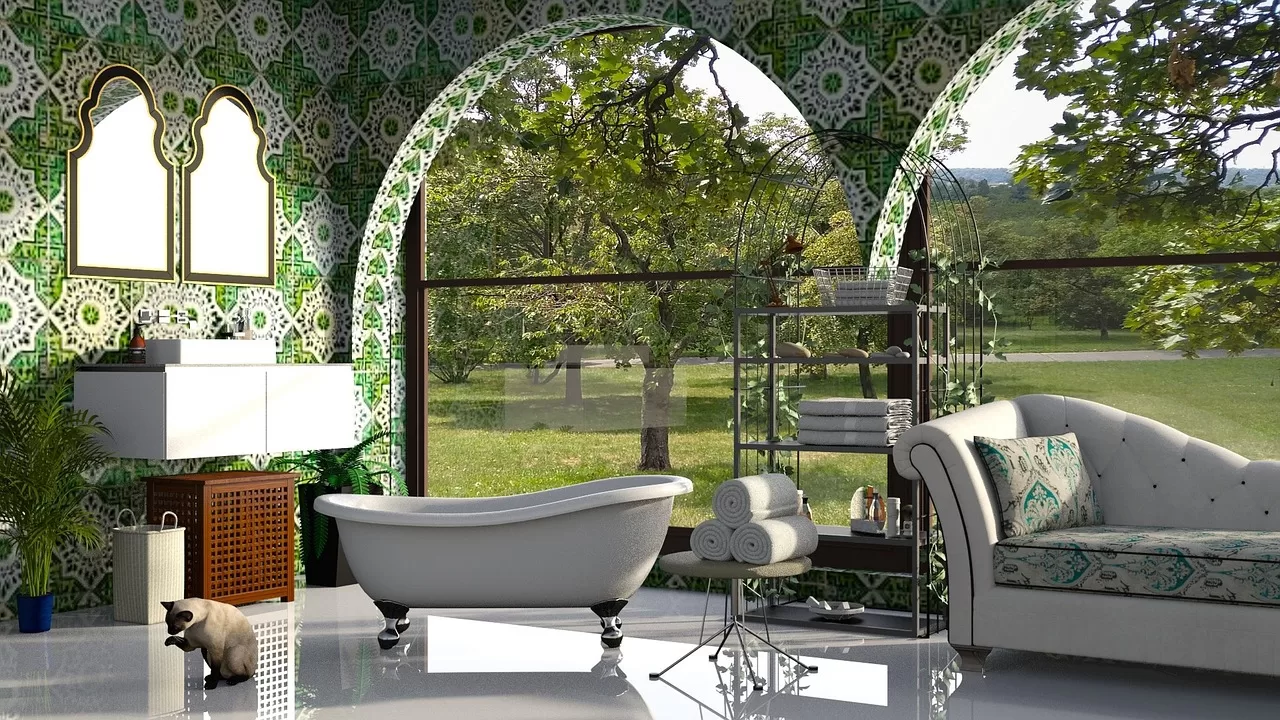 If you want to keep your tile style consistent, perhaps you'd like this next 2023 bathroom design trend. Now, blending two or more bathroom design styles can be tricky, but it can ensure amazing results when done right.
Mix traditional with modern, spice up Scandinavian design with industrial elements, or add eclectic details to a shabby chic bathroom.
What's great about bathroom remodels is that there's usually not too much square footage to work with. This makes bathrooms the ideal area of the home for adding visual interest and keeping things artsy and bold.
Wrapping Up
Designing a stylish bathroom can be a challenging process but also a very rewarding one. To make the process a bit easier, it's wise to look at some of the most popular bathroom trends.
Not only can they help you decide on the bathroom design you like the most, but they can also help you stay on top of what's trending and keep your design fresh and up to date.