Many people get excited about buying a new home. They spend hours and hours each day shopping for homes, comparing their prices and features, and dreaming about what they would do in each room to make the house their own.
But, buying a home is also very stressful. One major reason for that is because it's a very expensive purchase. From the down payment to the inspection, closing costs, and other fees making sure your money is OK throughout the whole process can really make it feel like it's taking forever.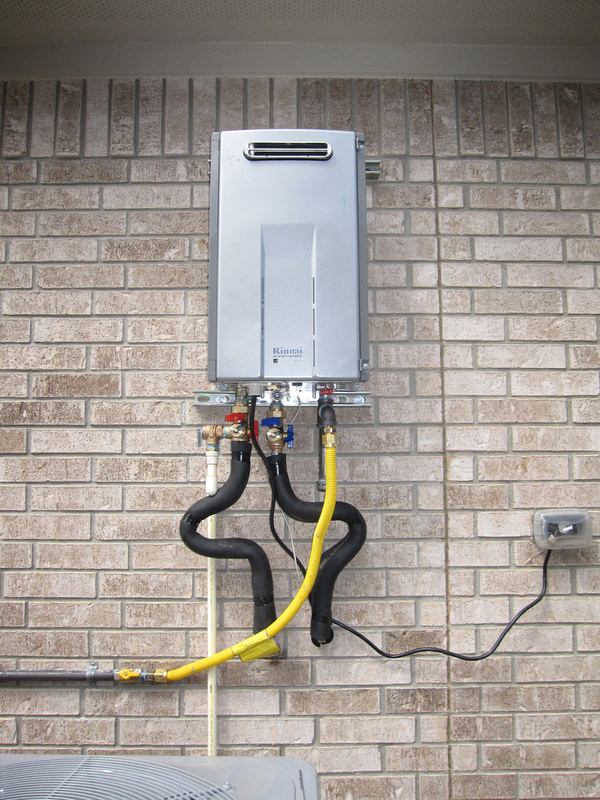 Average Lifespans of Major Household Appliances
A very common error new home buyer's make is that they focus too much on cosmetics and not enough on what makes the house tick. One thing you will notice any good inspector do is to point out the conditions of many of the major appliances and systems. They do this because they can be a very costly problem if they are not in good shape or near the end of their estimated lifespans.
Knowing what to expect from them, meaning how much time you can get out of them, is an essential part of creating an educated offer.
Are You Buying Something That's Ready to Stop Functioning?
A new central air unit is not something that only costs a few hundred dollars. Make sure you know what you are getting yourself into financially before you take on someone else's problems.
---
Read Also:
---
Hot Water Heaters
While a hot water heater isn't even close to as pricey as some other major appliances and systems in your house, it's still an important one. Plus, they are expensive enough that if one unexpectedly goes kaput, your wallet won't be very happy.
The most common type of water heater in most older homes is your run of the mill electric tank water heater. Though they can vary in size, they generally have about the same assumed lifespan, which is about 8 -12 years. You can usually get a decade out of one, but sometimes they do kick a bit sooner.
You might think that a decade is a long time, but if the home you are looking at buying is more than 20 years old, chances are it has already had a couple of water heaters. And, it may be time for a replacement.
Tankless water heaters can actually last almost 20 years.
Regardless of the type of water heater a house has, take a close look and see when it was installed. It will give you a good idea of how long you have before you need to replace it.
Furnaces
If you are looking at a place that still uses a furnace as opposed to a central HVAC system, you are of course going to want to give it some extra attention.
A furnace can run off of electricity, oil, or gas. Most you'll encounter are going to be oil, however.
The main reason you really want to give the furnaces a good hard look is that they can be a very expensive fix. A new furnace can run a couple of thousand dollars and installation can be double that.
Unlike a water heater replacement, which might make you miss a few nights out with your friends to cover the expense, an unforeseen furnace emergency can cost you your family vacation for the next couple of years.
The good news is though they do tend to last twice as long as water heaters. But, make sure you are not investing in a dud that someone else is trying to pawn off on you.
HVAC Systems
HVAC climate control is basically your heater and air conditioner rolled up into one convenient system. It's rare to find a home built in the last 15 years or so with anything different.
Getting a house with an HVAC system has both pros and cons. A major pro is that since they are modern and very common, repair services are easy to find. A con is that as they are an all-inclusive climate control solution, a full replacement and installation can run you five figures.
They tend to have varying lifespans depending on the brand and if they are maintained regularly, but any system older than 12 years should be closely inspected. It may last for a total of 20 years, but plenty has failed much earlier than that.
Wrap Up
A house is much more than walls, windows, and doors. There is piping, wiring, air ducts, and all sorts of accompanying equipment. Some of that equipment is incredibly expensive.
Knowing what to look for when inspecting a house can literally save you thousands upon thousands of dollars. And, more than money, it can save you an unbelievable amount of stress.