Running a central air conditioning system drives electric bills right through the roof. With the rising costs of electricity, people are turning off their central air conditioning systems and are turning to alternative methods of cooling their homes.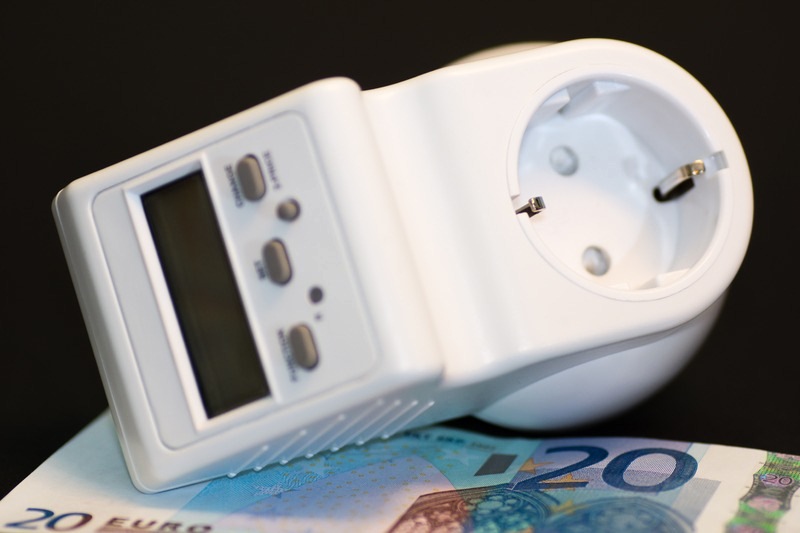 ---
Takeaways

Home air-conditioners emit thousands of tons of carbon dioxide into the air annually.
With rising electric costs it is necessary for many to look for alternative home cooling methods.
There are several cheap and easy ways to reduce the cost of home cooling.
---
Alternate methods of cooling the home help the environment as well as the wallet. Each year literally millions of tons of carbon dioxide are emitted into the air we breathe. It's in everyone's best interest to implement alternative home cooling methods, not only to save money but also to save the environment.
Alternative Home Cooling Methods: Reduce Air Conditioning Energy Cost
There are many steps homeowners can take to help greatly reduce home air conditioning usage or even eliminate the need for high energy home cooling systems. These home cooling techniques are low-cost and can significantly decrease home cooling bills.
Shade Trees
Trees can naturally lower home temperatures significantly by providing valuable shade. People often assume trees take too long to grow large enough to provide adequate shade, so they don't make an effort to plant them right away. There are many fast-growing trees that can greatly help reduce the need for home air conditioning systems within just a few years. The sooner you plant shade trees the sooner you can start reaping the benefits of the cooling shade they provide.
For shade trees to be the most beneficial, they should be planted on the southern and western sides of your home. The average homeowner can save hundreds of dollars annually by strategically planting trees around their home.
The following list provides names and information on several fast-growing trees that provide beneficial shade. Check with your local cooperative extension or garden center to find out which shade trees are best suited for your particular location.
---
Did You Know?

Air conditioning systems use 43 percent of the maximum electrical power load on hot summer days.
---
Sycamore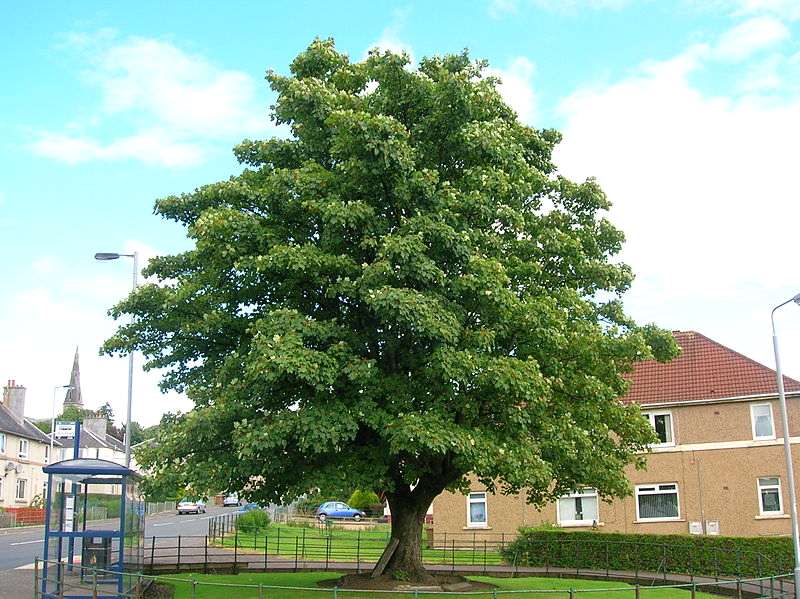 The Sycamore is a wonderful choice if you have plenty of yard space. These fast-growing hardy shade trees amazingly grow to heights ranging between 80 and 100 feet and typically reach diameters ranging between three and 8 feet. The leaves of this awe-inspiring shade tree are the largest of all trees in North America which makes it a great provider of cooling shade.
River Birch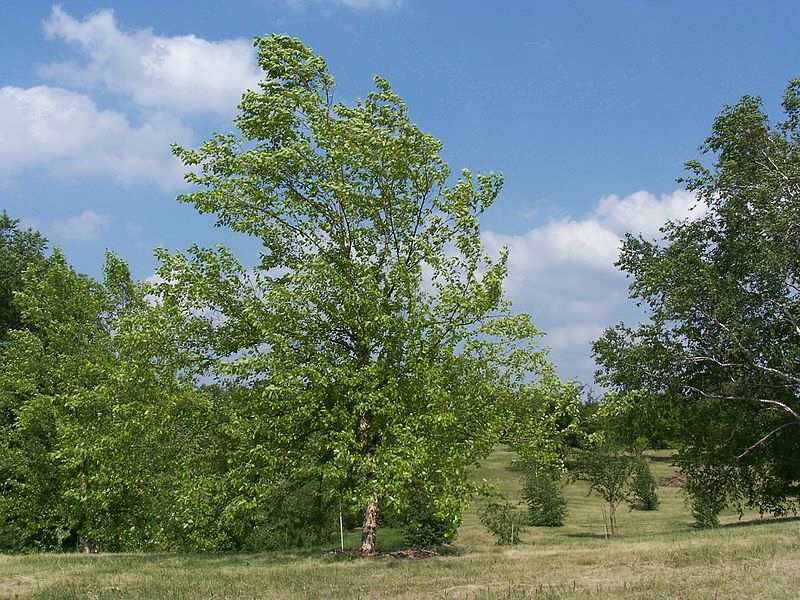 This fast-growing shade tree boasts beautiful cinnamon-colored bark that naturally peels upon maturity, and it is a lovely addition to any yard. The river birch can grow to heights ranging between 50 and 70 feet and provide a tremendous amount of natural shade.
Sawtooth Oak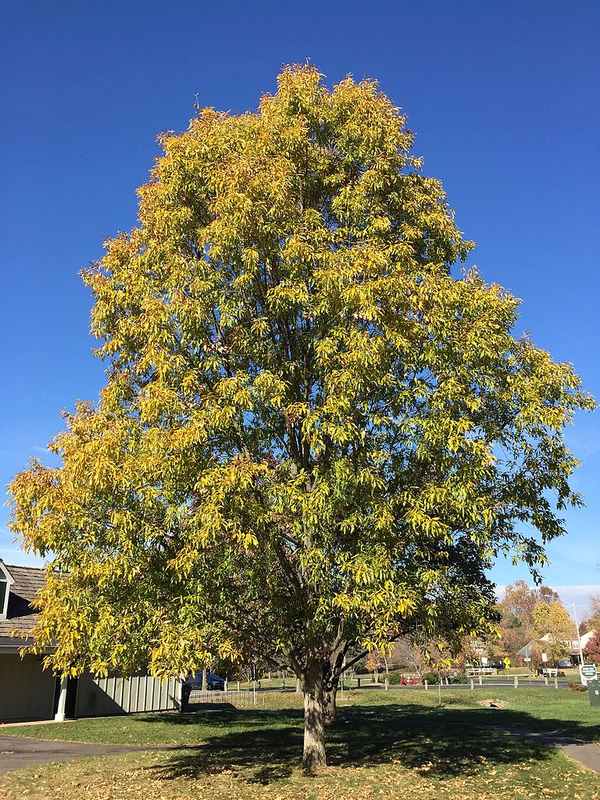 This beautiful tree not only provides cooling shade, but it also provides food for squirrels and other wild creatures. If you don't mind acorns in your yard, the fast-growing Sawtooth Oak is a fantastic choice. It begins producing acorns in as little as four years, and it grows to heights typically ranging between 30 and 50 feet upon maturity.
Silver Maple
The Silver Maple is a very rapidly growing tree that provides valuable shade. This tree can reach heights of 100 feet or higher and typically reach a trunk diameter of 3 feet.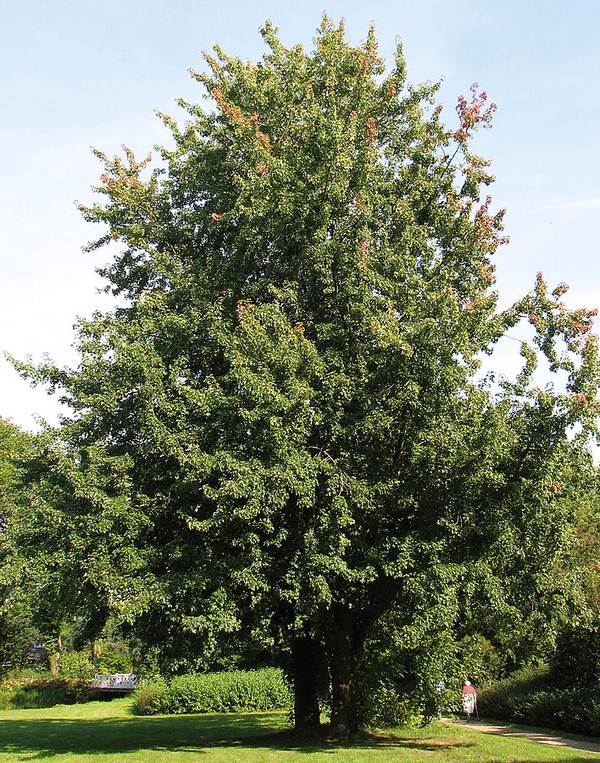 I have a Silver Maple tree on my property. I received it along with several other trees when I joined the Arbor Day Foundation. My Silver Maple tree was approximately twelve inches tall when planted, and after about five years it has grown to a height of at least 12 feet.
Pine Trees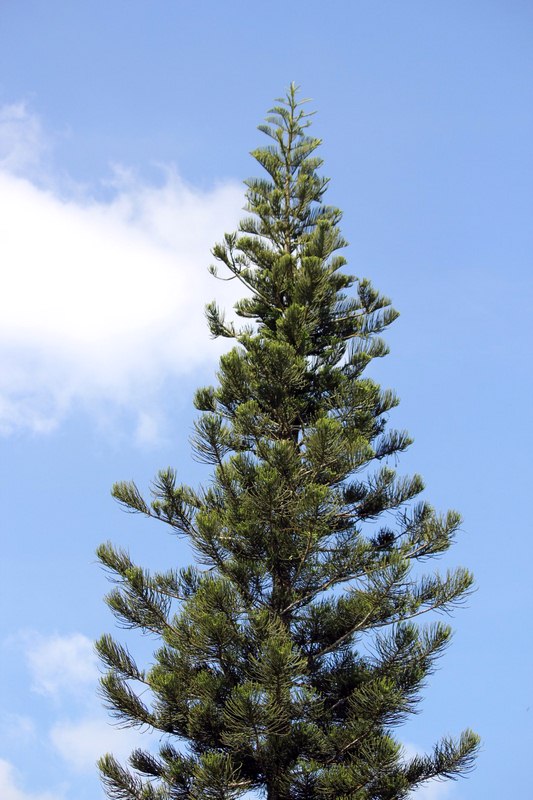 Pine trees aren't usually thought of as a provider of shade, but pine trees do a phenomenal job of casting the shade upon a home. Many fast-growing pine trees grow quite tall, and they are wonderful providers of natural shade. Since pine trees are deciduous, their benefits are twofold. Deciduous trees provide beneficial shade in the summer and radiant heat in the winter.
Vines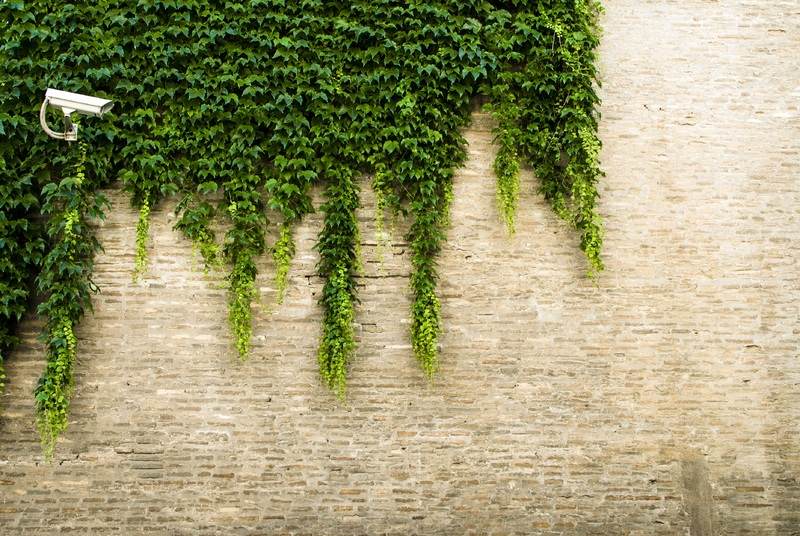 Clever landscaping techniques also provide valuable shade and natural insulation. Vines have great insulating properties. Consider placing trellises on the south side of your home and planting attractive fast-growing vines that are well suited for your location. Keep in mind that some vines such as the wisteria are not recommended for growing on a home or other structure. Some vines are very strong and can actually cause structural damage.
Bushes
Shrubs and bushes are also great natural insulators. Bushes and shrubs with thick foliage can help keep out heat and hold a cool layer of air next to the home. Choose low-maintenance attractive shrubs that grow well in your particular area. When planted on the south side of a home, bushes are especially beneficial.
---
Must Read:
---
Insulation
Proper insulation including weatherstripping and caulking are great ways to reduce cooling costs. Check around windows and doors to make sure they are properly sealed. If they are not, hot air will enter the home.
Attic floors should be insulated with fiberglass insulation rated at R-30 or greater. Insulating the attic floor will prevent heat that has been absorbed through the roof from entering the rest of the home through ceilings. Insulation is an investment that will eventually pay for itself through energy bill savings.
Radiant Barriers
Dark colors naturally absorb heat, so dark-colored roofs and siding absorb more heat from the sun than lighter colored roofs and siding. To help control home cooling costs, choose lighter colored shingles and siding.
Radiant barriers can be installed on the undersurface of the roof using a heavy-duty staple gun. The foil-covered sheets effectively reflect heat from inside the roof and prevent it from entering the home. A radiant barrier such as this can be installed very easily, and it doesn't require the services of a professional. Just make sure the foil sheets are smooth and securely fastened to the attic ceiling so air can't circulate behind them.
Vents
Roofing vents are a cheap way to allow heat to escape naturally. They should be installed at each end of a home and every twelve feet across the top of the roof. Household heat will not escape in the winter and make your home colder. They are however necessary to prevent a damaging moisture build-up in attics and upper crawl spaces.
Thermostats
The best type of thermostat is a programmable thermostat. This type of thermostat can help homeowners save a considerable amount of money on home cooling. It can be programmed to cool the homeless when you are away and when you are sleeping. Cutting back on energy use with a programmable thermostat can save hundreds of dollars. The unit will pay for itself within the first year of use.
Window Treatments
Window shades, blinds, and insulated drapery effectively block out sunshine and heat. Use window treatments to their greatest advantage and close them when it's hot outside or when the sun is beating against the window panes. Light-colored window treatments are the best options because they don't absorb heat.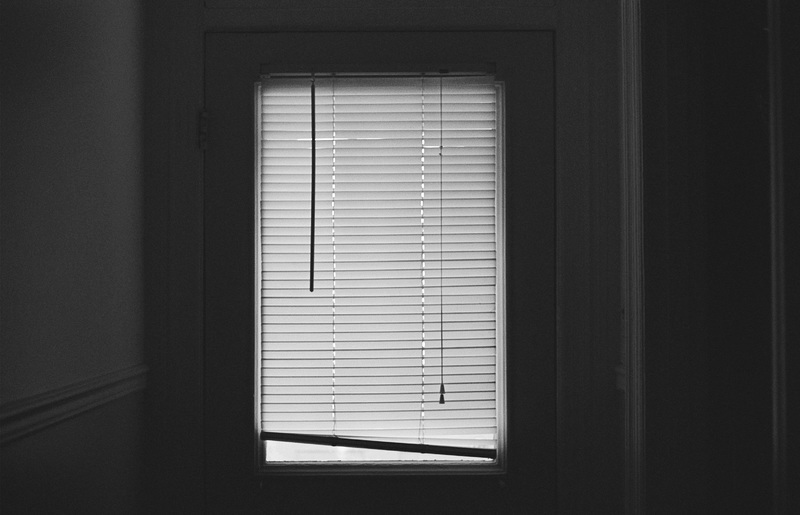 There are shade screens specifically designed to reflect heat and sunlight. Shade screens are typically installed on the exterior of the home and block as much as 90 percent of damaging rays. High-quality shade screens are well worth the cost when located on the south side of a home. The energy savings are tremendous.
Ceiling Fans
Available in various styles and price ranges, ceiling fans can effectively reduce the cost of cooling a home. When used with air conditioning, ceiling fans enable homeowners to raise thermostat settings and gain the same level of coolness they desire. Considering the cost of running ceiling fans versus the cost of running air conditioning systems, ceiling fans are the obvious choice.