As the world is advancing, and people are becoming more aware of environmental management and sustainable development, eco-friendly products have become the first choice of many homeowners.
They are consciously choosing these eco-friendly products over the traditional ones that are available in the market. With this environmentally conscious mindset, many homeowners now prefer eco paints over conventional paints to color their home.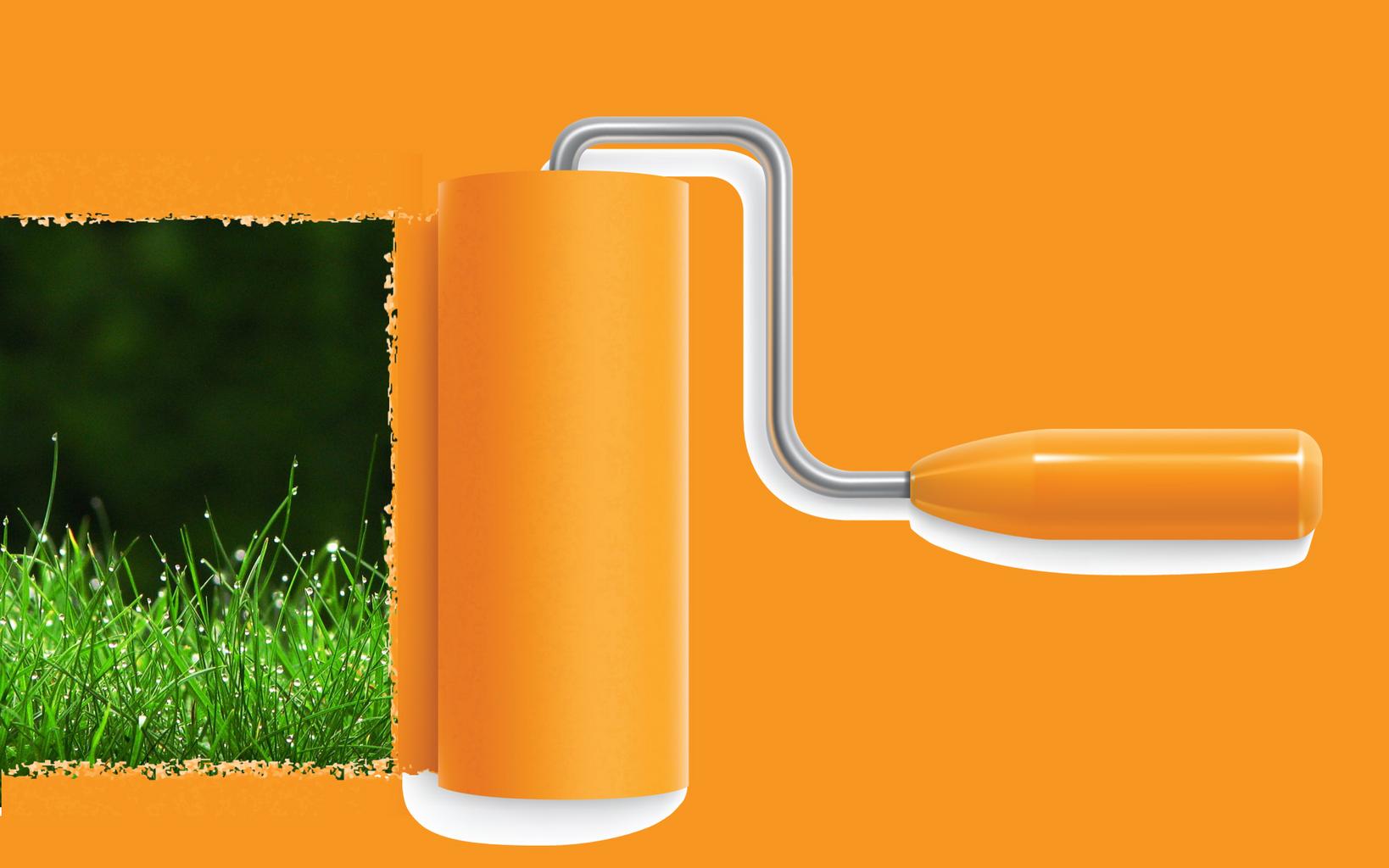 Eco painting is quite similar to traditional painting in terms of the techniques involved. But it is not just about using eco-friendly paint; it also consists of the usage of leftover paint, the way in which the wastewater is disposed of, airing out the paint cans, and proper disposal of paint cans.
Many companies have incorporated these eco-friendly practices in their services. Companies like Brush & Color Eco Painting ensure that every aspect of being an eco-friendly painting company is followed while doing their job.
---
Read Also:
---
What Are Eco Paints?
Eco Paints, or eco-friendly paints, are the paints designed to have lower levels of volatile organic carbons (VOCs) in their composition. When you walk into a freshly painted room or open a can of fresh paint, you often smell the strong smell of paint.
This smell is because of the VOCs present in color. These VOCs are toxic to human health and may have short and long term side effects if inhaled in larger quantities.
Some paints also contain hazardous latex or oil bases containing heavy metals, and outdoor colors may contain toxic fungicides, which may become harmful by reacting with nature over the years.
Eco Paint is an environmentally and biologically safe option to the traditional dyes. They are made from natural materials like milk proteins, clay, balsam, citrus, and minerals. One of the famous milk proteins used to make paint is casein.
Milk protein- casein, mixed with a little lime, emits no odor when dissolved in water. However, milk paints can only be used for interiors as they wear out pretty quickly when used outside. Eco paints are much safe to use as they are EPA certified to have low VOC quantities.
There are three steps involved in eco painting a house- interior painting, exterior painting, and limewashing.
Interior Eco Painting
Interior painting contracts involve painting walls, doors, ceilings, frames, and baseboards with eco-friendly painting practices. It also includes stripping off old wallpapers, repairing damaged walls, and texturing ceilings before applying the paint. The mixers used are eco-friendly, and the drop cloths used are made of canvas instead of plastic.
There is a set rule of cleaning the rooms, including the ceilings, before painting. Interior painting needs detailing, and thus, one should not rush while going through this procedure. The proper procedure needs to be followed, including cleaning, sanding, choosing an appropriate color, and mixing the paint.
Exterior Eco Painting
Exterior paint jobs involve cleaning, sanding, and painting front doors, curbs, shutters, French doors, garage and garage door, stucco, eves, etc. The paint selected for exterior eco painting may contain few surface protectants to increase its life.
It is essential to choose the right equipment to start painting the exteriors of a house. Sometimes, it is necessary to apply a base coat of a colder color to the structure and then use the color of your choice.
An exterior paint job usually starts with scraping off the old paint, sealing cracks, and sanding down the imperfections.
Limewash Exterior Painting
Limewashing a dull brick wall back to life requires a team of skilled and experienced painters. The requirement of primer for limewash usually depends upon the quality of paint used.
A high-end mineral-based limewash may not require a primer and gives a stunning finish in just one coat. The wall should be sprayed with water to moisten the surface before limewashing.
The brushes used for limewashing are typically broad and coarse ones. It is necessary to make correct dilutions of the paint before starting to coat the brick walls.
Leave the Task on Experts
Brush & Color Eco Painting is one of the best painting contractors in the neighborhood. They offer a nine years warranty on the paint job and also provide free touch-ups if needed. They specialize in eco painting and use the safest paints to color your home.
Brush & Color Eco Painting aims to offer high-quality services at the most affordable prices. They ensure that the products used meet the safety standards and aren't a threat to children or pets.
They provide full transparency on every aspect throughout the contract, like where the money is used, or the paint brand used for the job. To book a safe and eco-friendly paint job for your house, visit their website or call now at (512) 947 0594 and schedule an appointment.