Mobile home parks have gained tremendous recognition in recent years. It is like a dream come true for many investors.
There is no one particular reason for it but many. For instance – it generates a cash flow, comes with minimal maintenance and low overhead costs. Additionally, there is always a high demand for it in the market.
So, if you own one such mobile home park, it is time to sell it and get the best price for it.
You will not only get higher returns but it will definitely be in line with your investment goals.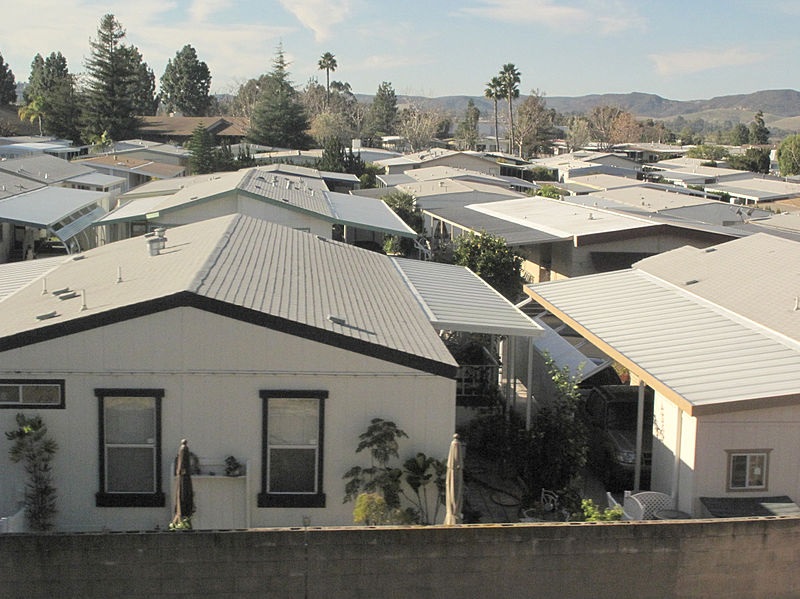 Have you been wondering how to do it? Don't worry! We have got your back. Here we have come up with tips from the professionals to prepare your mobile home park well so that it can sell quickly and fetch you the desired price.
Are you ready to know? If yes, then scroll down and find all the answers.
Coordinate with a Real Estate Agent
Just like a normal house, selling a mobile home park comes with its own set of challenges.
To counteract these challenges, professionals in dealing with mobile home parks property can advise you on the needed repairs and things.
So, if you want to hit the mobile home park instant offer, getting the assistance of professionals is the key. And you can't miss out on this aspect.
Clean the Property Thoroughly
Before listing your property or showing it to anyone, clean it thoroughly. Get rid of the unwanted clutter.
It is needless to say that clean parkland sells more quickly than the one that looks like it needs cleaning and care.
To understand this perspective a little better, place yourself in the position of a potential buyer.
Would you like to buy a cluttered or dirty home park? Obviously not. So, check all the maintenance requirements, plumbing issues, sewage problems and ultimately make it a welcoming space. Everything spotless will ensure that you get a good price for your place.
---
Read Also:
---
De Title your Mobile Home Park
You may also own a few mobile home units in your park which you may wish to sell along with your property.
To your information, those are known as personal property transactions. And the properties which are not attached to land can somewhat get the lower price as compared to those that are attached to the land.
Indulging in the process of selling a mobile house park is as similar as selling any vehicle or transferring its title to somebody.
The mobile home park should be classified as your real property. And the process of attaching a mobile house to land is what is called de-titling.
The cost of detailing depends on the place where you reside. There are few municipalities that charge only filing fees.
On the other hand, some people find it easy to handle this process through an attorney as it can be complicated at times. Check suitable options available in your country and go accordingly.
Installation Standards
As per the Department of Housing and Urban Development (HUD), all houses built in the USA after June 15, 1976, must be in accordance with the Model Manufactured Home Installation Standards.
These standards give the details of how the home park should be anchored in place, requirements for the heating, drainage, and electrical system.
Thus, all the mobile home parks are supposed to check with the current codes to meet the certification standards.
Set up the Price
Now, you are all set to set up the price of your property. However, it depends on various factors. Some of them are
Location
Some places have a strong market for these kinds of properties. For example, California has nearly 18% of the housing market, but only 4% of them are mobile houses.
And as per a study of 2019, the top markets for mobile houses were Texas, Alabama, Florida, and South Carolina.
Hence, it depends upon location how much price you will get for your property.
Units
If your park has a large number of units, it will appeal to a large number of buyers. The reason the value of land appreciates more than its structures.
Likewise, if you own a lakefront property, it will add more value to your land.
Size
Let us tell you that double-wide mobile homes tend to fetch you a high price in comparison to single-wide houses.
Therefore, check how large your place is and set up the price accordingly.
Amenities
If the property you own has all the facilities like better plumbing, sewage, electricity facilities, you will surely get a better price.
Thus, keep all the above factors in mind and set up the right price for your place.
To Play your Cards Well, Don't Forget to Keep the Upcoming Bonus Tips in Mind. What are we Talking About? Have a Look!
Curb Appeal
Somebody has rightly penned the quote that the first impression holds the largest importance, especially when it comes to your property.
Therefore, enhance its curb appeal to captivate the buyers. There are multiple ways in which you can make this property fit and attractive.
Through landscaping and small improvements, you can take its value to the next level.
Start by clearing the walkways and beautifying the landscaping of your property.
Ensure to keep a tab on all the electrical issues, plumbing problems, roads, and drinking water issues.
All the things in place will determine the highest value of your property, and you will reap better returns.
Now, you are all set to sell your mobile home park with full zeal.
To Sum It All Up
Selling a mobile home park is not difficult if you keep the above-mentioned steps in mind.
But, if you are occupied with daily responsibilities like work and kids, you can't take this stress as it can consume a lot of your time.
In that case, you can always hand over these responsibilities to the professionals.
They will not only do the task quickly but efficiently. So, choose wisely and let yourself fetch the best price for your property.