The kitchen remodeling process suggests multiple design options that come to your mind, from wall colors and furniture materials to the cabinets' styles.
Cabinets are one of the crucial parts of your kitchen look, as they are massive and take up the biggest space in the room. Numerous trends can catch your eye and be unique for your apartment.
Besides the fitted variants of kitchen furniture, there is a possibility to choose something unique.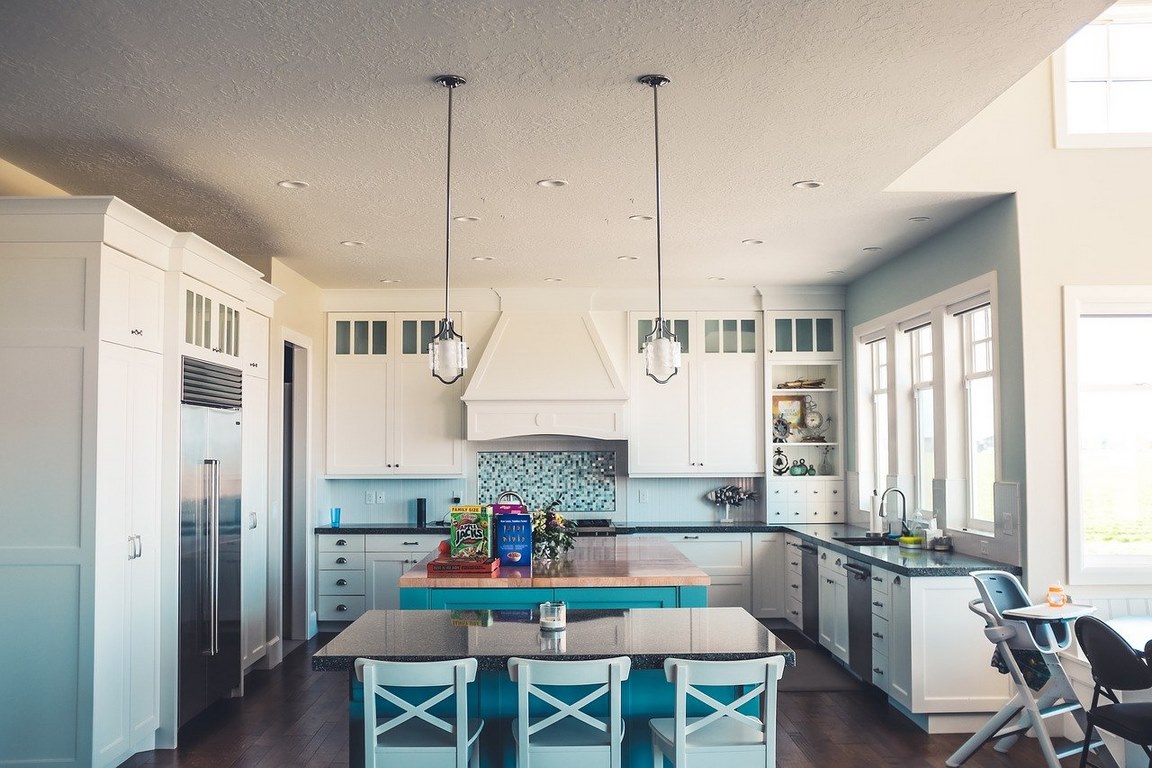 A Bit of Throwback to History…
But let's dive a bit into history! We will see a lot of kitchen cabinets' styles and designs that are modern and in demand. A good example of such "comeback" is freestanding kitchen cabinets, that were popular before World War II.
The whole trick with freestanding cabinets is that they are not joined end-to-end and anchored to walls along the backs. So they do not form the illusion of a seamless line of cabinetry.
So what does it mean? A freestanding cabinet is a cupboard unit that is not fixed to the wall or floor, which allows it to be installed in almost any possible place. But after the 1940s it was considered outdated and impractical.
---
Read Also:
---
…And to Nowadays
Thus in 2000-2001 kitchen islands came into play. Large kitchens and more working space became the most important task for interior designers.
Islands can carry the kitchen sink, the cooking range, eating countertop space, and a massive cabinet storage territory.
So that meant that standard cabinets with only a finished front face are no longer practical. And that was the restart for the concept of the freestanding kitchen.
The Advantages of the Freestanding Kitchens
1. Flexibility
This is maybe the biggest plus of the freestanding pantry. As they are finished on all sides, they can be placed either up to a wall, or in the center of the room.
If you wake up one day with a strong desire to change the layout of the kitchen, voila! You can do anything you want here!
2. Easy To Clean
It is possible to dust beneath the cabinet as they stand on legs and have no toe kick space.
3. Best for Traditional Style Lovers
A lot of homeowners and designers choose this style as it perfectly emphasizes the classic style.
4. Highlighting The Shelves
Freestanding cabinet doors are usually bigger than any other kitchen furniture doors. So it makes it possible to refinish the cabinets in a, particularly another color. It will give freshness and uniqueness to the look.
5. Easy to Install
Freestanding kitchen cabinets are easier to install than conventional ones. You can do it by yourself and reposition it whenever you want.
Disadvantages
Everything has two sides! There are some insignificant disadvantages of using such kind of cabinets.
Floor to top option – these kinds of cabinets are a bit more problematic to dust, as generally it is not designed floor-to-top.
The legs – you can find the legs odd, as the freestanding cabinets have two pairs of short legs. Some people can find it unattractive.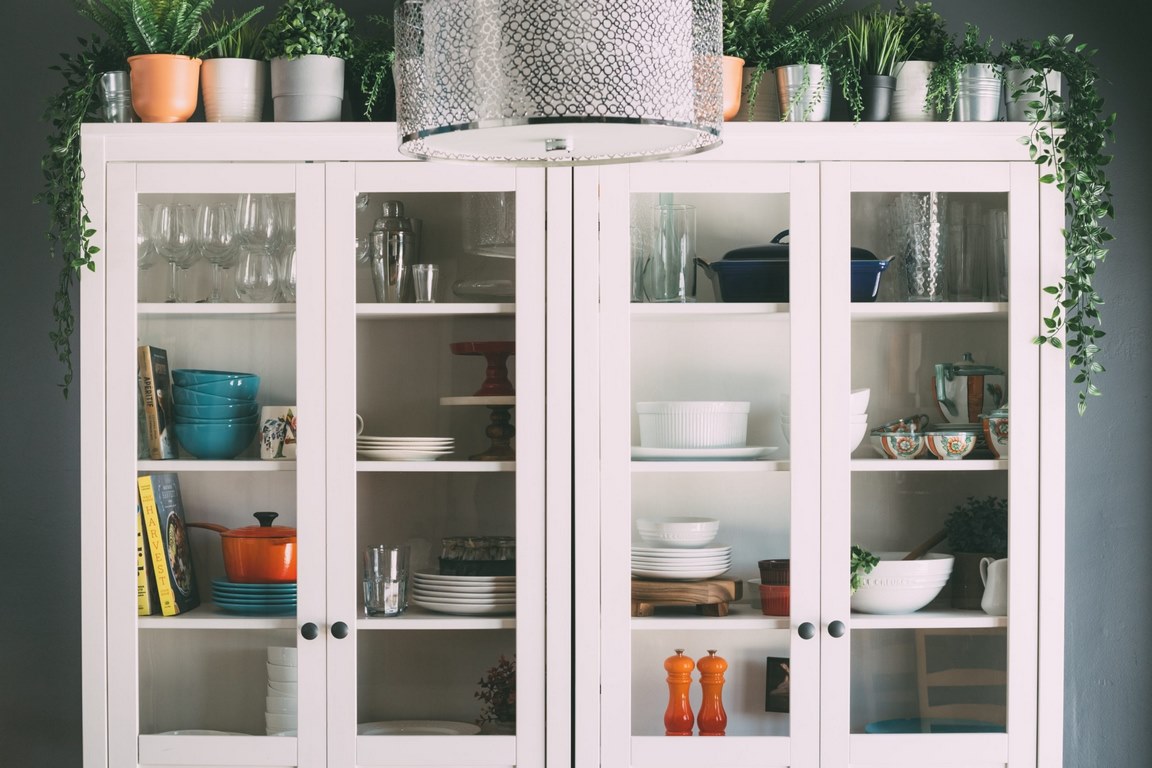 Conclusion
Let us mention that freestanding cabinets are usually best to fit with a traditional kitchen design. BUT, never say never, as the interior design world is wider than you can imagine. And mixing styles is very common now.
Freestanding cabinets are an ergonomic choice generally for those who see kitchen storage as a necessity.
Kitchen remodeling is a tough and important job, that suggests planing everything from the knot: wall colors, materials for cabinets, kitchen style, even the air filtration system. So think twice before deciding which design works best for you.