Carports are covered and structured which can help protect your car. If you do not have a garage, then adding a carport is a good idea to ensure your car is protected.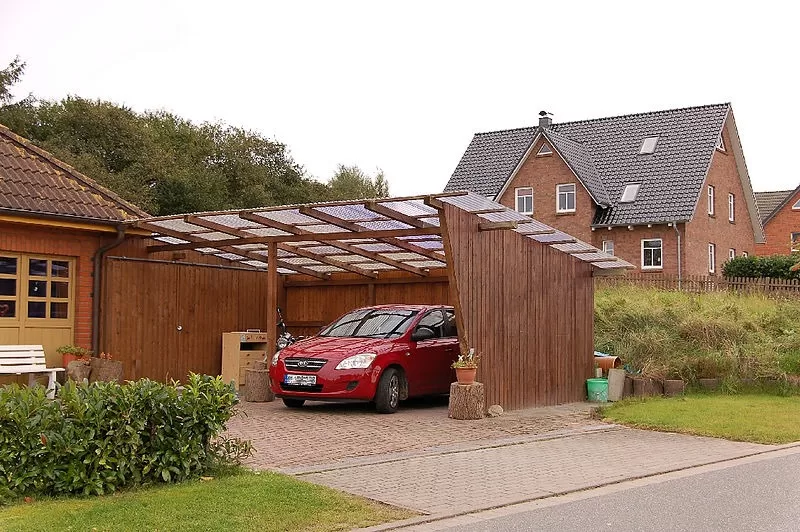 A carport is a good option where you can quickly get a structure in place under which you can park your car. While there are no walls, the carport is covered at the top offering adequate protection.
It is quite easy to install a carport, and you can use carport kits to get the job done. A great advantage you get by adding a carport is that it adds value to your home. With so many benefits offered, if you are planning to get a carport for your home get it done at the earliest. Dress up your front yard with a carport from Modern Steel Buildings
How Carports Add Value to Your Home?
A carport helps to add value to your home. It doesn't necessarily mean your property value will increase. But it is a very handy home improvement that makes your home more functional. It is an attraction that can be useful when you want to sell your home. There are many reasons why carports can add value.
1. They Offer Protection for Your Car
Keeping a car in the open is not a good idea. Ideally, you need a garage to park your car. But you may not be able to construct a garage due to various reasons.
Whatever the reason, when you don't have a garage, the carport is the next best option. The carport is a structure that can be fixed to the side of the house or anywhere else.
It offers protection by covering your car from above. This ensures your car is protected from rain, hailstones, snow, falling tree branches, and bird droppings. It also protects your car from the harsh UV rays of the sun which can make the paint fade. This protection can help in extending the life of your car.
---
Read Also:
---
2. Carports Look Attractive
A great advantage of carports is that they come in different shapes and sizes. You can choose the one you like and the one that suits your home. The carport would make your home look all the more attractive. It makes your front yard look more organized. The overall value of your home increases when you add a well-designed carport.
3. Looks Like the Original Architecture
When you get a good quality carport installed, it would look like the original architecture. It would seem as though it has been there right from the time the home was built. This is another way it enhances your home's value.
4. You Get Storage Space
With a carport built, you can not only keep the car but store other things. Since the carport offers shelter against the elements, you can use it to store things like a craft table, carpentry tools, etc.
5. You Can Even Use It as a Living Space
A carport can be used as a living space. You can use it as a space to have evening tea or even a barbeque party outdoors.