Humid environments can quickly cause damage to your home over time and produce offensive odors, as well as create conditions in which allergens such as mold, mildew, and dust mites thrive.
Dehumidifiers can help alleviate these conditions by extracting excess moisture from your home environment, thus lowering energy costs, protecting valuables from deterioration and musty odors, and several other advantages.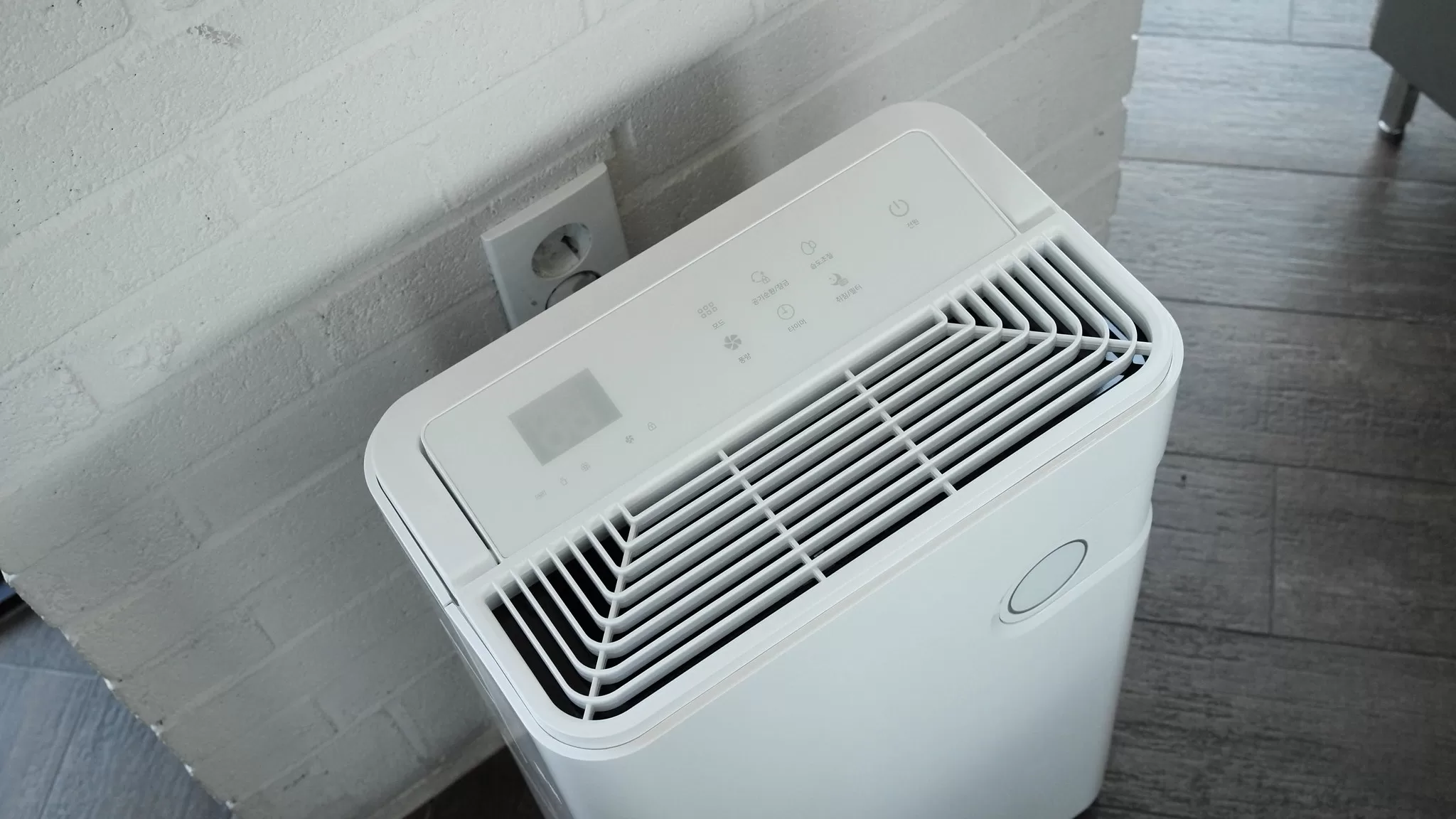 If you need a professional to help you install a dehumidification system in your home, hit the link to contact the air care specialists at Anderson Air: https://andersonair.com/residential/whole-house-dehumidification/.
Here's a list of some of the obvious (and non-obvious) benefits of a dehumidifier.
1. Reduces mold and mildew
As humidity grows, so does the risk of mold and mildew growth.
Mold thrives in damp, humid conditions and releases mold spores which may trigger asthma symptoms.
Dehumidifiers can significantly decrease air moisture levels, helping prevent mold and mildew increase in your home.
For optimal results, it's typically best to use one before any musty smells or water stains appear in your house.
However, dehumidifiers alone won't resolve a mold problem; you must address its source and repair any water damage to restore a healthy environment.
Dehumidifiers can be especially useful in areas where mold regularly forms, such as bathrooms and kitchens or around AC units; basements or attics that experience leakage may also benefit.
This said proper ventilation is necessary to ensure that these rooms don't become overly humid.
2. Increases the lifespan of electronics
Dehumidifiers remove moisture from the air to protect your belongings from moisture damage, making the environment healthier and allowing your family to breathe easier.
Furthermore, reduced humidity reduces dust mites and allergens, helping preserve your family's health.
An excessively damp environment can damage electronics.
Moisture seeping through small crevices can short-circuit computers and other gadgets, leading to their unexpected failure. A dehumidifier will help avoid this situation and extend its lifespan significantly.
---
Read Also :
---
Dehumidifiers can save money on repairs and replacement costs, making them a worthwhile investment for either your home or office.
3. Reduces allergens
Dehumidifiers can provide relief if you suffer from allergies.
Mold, mildew, and dust mites all develop in humid environments and spores often cause runny noses, itchy eyes, and other allergy symptoms.
Dehumidifiers help maintain humidity levels within the optimal range of 30-55%.
This reduces mold growth by restricting its spore release; additionally, dehumidification dries out air and makes it more difficult for dust mites to grow.
Dehumidifiers also reduce condensation on windows and wooden window frames, which can lead to mold growth or cause irreparable damage if left untreated.
By extracting excess moisture from the air in your home, dehumidifiers can prevent these problems.
Models equipped with built-in humidistats can continuously monitor humidity levels before adjusting their speed accordingly if they exceed ideal thresholds.
4. Protects your valuables
Dehumidifiers work to remove moisture from the air and keep your valuables from mold and mildew growth, especially items you keep locked up like special coins, antique dishware, or jewelry.
Moisture-laden environments can lead to metal corrosion and mildew formation, potentially damaging valuable items and leading to structural issues over time.
Dehumidifiers will lower moisture levels in your home, and prevent mold and mildew from spreading on sheets and clothing, expensive electronics from rusting, and musty odors from persisting in your home.
Not only can dehumidifiers save money by helping your AC run more efficiently, but they'll also decrease dust, cutting down cleaning time.
5. Reduces the effects of asthma
Dehumidifiers provide relief during humid seasons by lowering moisture levels, keeping the mold population under control, and eliminating dust mites that release allergens into the air, thus preventing their buildup and increasing asthmatic patients' breathing difficulties.
Asthma symptoms like coughing, wheezing, and shortness of breath can be caused by dry air.
However, heavy humid air can also irritate the lungs further, making breathing difficult.
Dehumidifiers help make the air less dense, thus alleviating discomfort experienced by asthmatics.
If someone in your family suffers from asthma, consider purchasing a dehumidifier to improve air quality in your home.
However, before making this purchase decision, consult your physician, who may provide tips on finding an ideal dehumidifier to meet your individual needs.