If you don't have experience or a degree in design and decoration, addressing a professional is the best choice. It always is.
When you're pressed for time and need to complete a bunch of essays you've barely ever written, you probably will resort to Essay Hub help instead of trying to do the impossible, won't you? The same is relevant to anything else, including the redesign of your house. However, what if you're not sure whom to hire?
Are you thinking of giving your home a facelift and you are not sure whether to hire a painter or a decorator for the job?
Well, you are not alone. Most people confuse the two disciplines for each other, however, there is a distinction between them.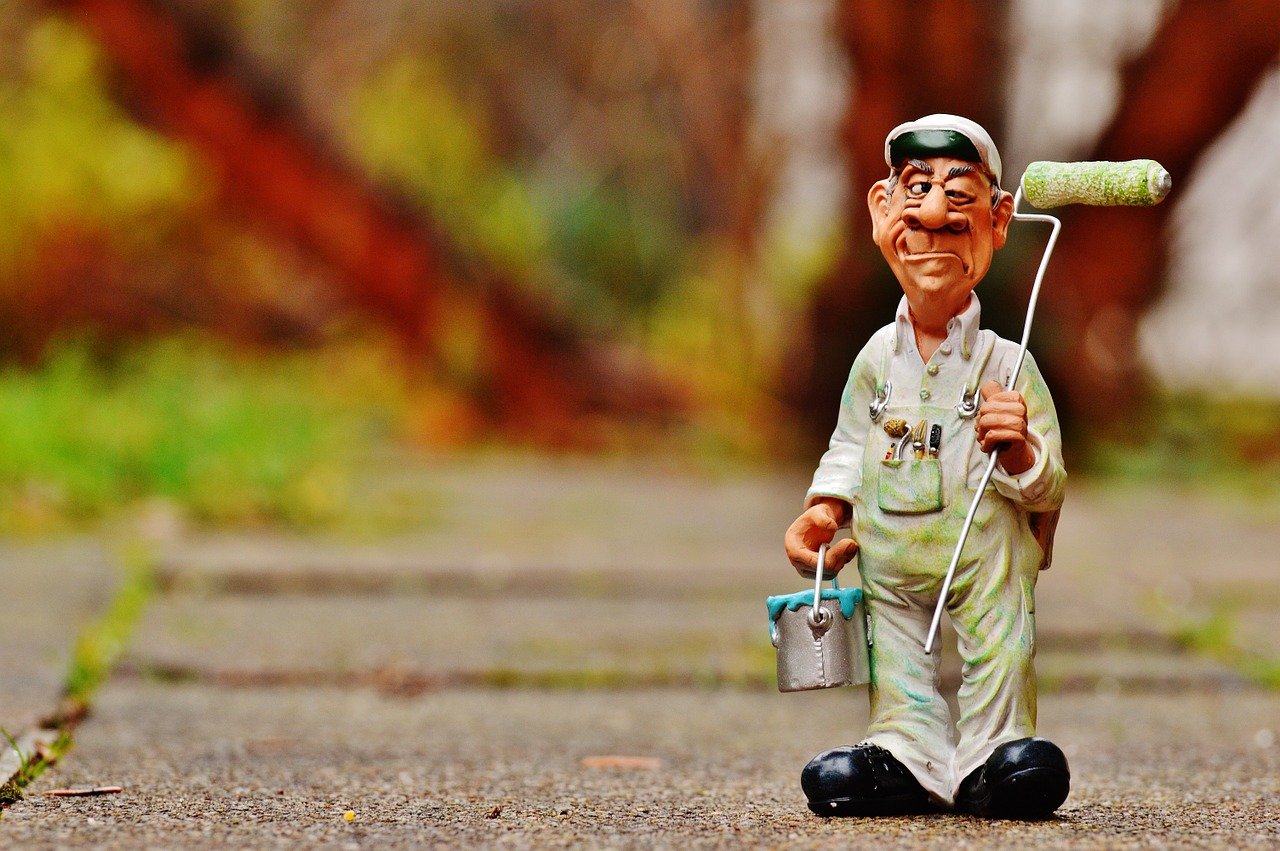 A painter is someone skilled in the use of paints to beautify a space. While a decorator uses everything at their disposal to beautify a space.
So if what you are looking for is someone to help you paint your property, then who you need to hire is a painter.
If on the other hand, you need someone to help redesign a space or design it from scratch, then a decorator is who you need.
The key difference between a painter and a decorator is that a decorator handles all aspects of a design project.
Decorators are highly skilled when it comes to picking the perfect design scheme, as well as the elements of the project. They cover things like hanging and stripping wallpaper, and restoration.
Another thing that differentiates a decorator from a painter is their wealth of design knowledge and expertise.
They can offer you excellent advice when it comes to making design choices.
Due to the similarities between these two disciplines, some companies like GSD painting and decorating contractors prefer to combine both services.
This way whether you need the services of a painter or decorator, you can get them under one roof.
Essential Equipment for Painting and Decorating
Paint Brushes
Paintbrushes are the most essential tools used by painters. Without a brush, painting can't be done.
However, the kind of brushes used for painting projects depends on how big or small the project is.
For instance, 2 and 3 inch angled brushes are most suitable for painting walls and ceilings but a more intricate painting work demands the use of one-inch, sash, or fitch brush.
Paint Combs
Paint combs help painters to prolong the lifespan of a brush and ensure it is cleaned properly.
More also, paint combs can be used for all types of brushes to remove different types of paints from paintbrushes and they are very affordable.
---
Read Also:
---
Cotton Dust Sheets
When painters are about to paint, they are required to cover the floor of your home and pieces of furniture that can get stained with drops of paint.
One effective tool they use in making that happen is a cotton dust sheet. These sheets provide a lightweight barrier that protects them against dust, dirt, and most especially paint.
In addition to this, they make cleaning after painting very easy and are less slippery on hard surfaces.
Self Adhesive Film
To protect carpets or hard surfaces like windows and kitchen counters before painting, self-adhesive films are perfect. Self-adhesive films are easy to install and remove as well.
Quality Masking Tapes
All professional painters know selecting the right masking tape for whatever painting job they're asked to carry out is important, so they are always careful when buying masking tapes.
There is a range of masking tapes in the market. Some of these include low-tack masking tapes, applied to newly painted walls, and clean edge masking takes for perfect edges.
Safety Precautions to Follow When Painting or Decorating
The success of any painting or decorating job also depends on how painters and decorators like contractors Olympia WA can follow safety precautions.
Some of these include using safe products and also ensuring that all the electrical appliances in a home are switched off before starting any painting or decorating activity there.
They should also take care of ladder safety and clean up thoroughly.
Before you finally decide on which painting or decorating company to hire, it is important that you qualify them.
There is a need for them to meet certain standards before you sign with them.
The company must have done projects similar to yours before, have essential tools, and know safety precautions to follow when painting or decorating.
Once they have these covered, you can then go ahead to hire them.