A heat exchanger transfers heat from one medium (liquid, gas, or a combination of both) to another in multiple applications, including refrigeration, furnace, cooling, space heating, power stations, chemical plants, sewage treatment, and more.
The exchanger improves machines' energy efficiency by transferring heat from a system where it's not required, to a system where it can be efficiently used.
For example, waste heat in the exhaust of an electricity-generating gas turbine can be transferred via a heat exchanger to boil water to drive a steam turbine to generate more electricity.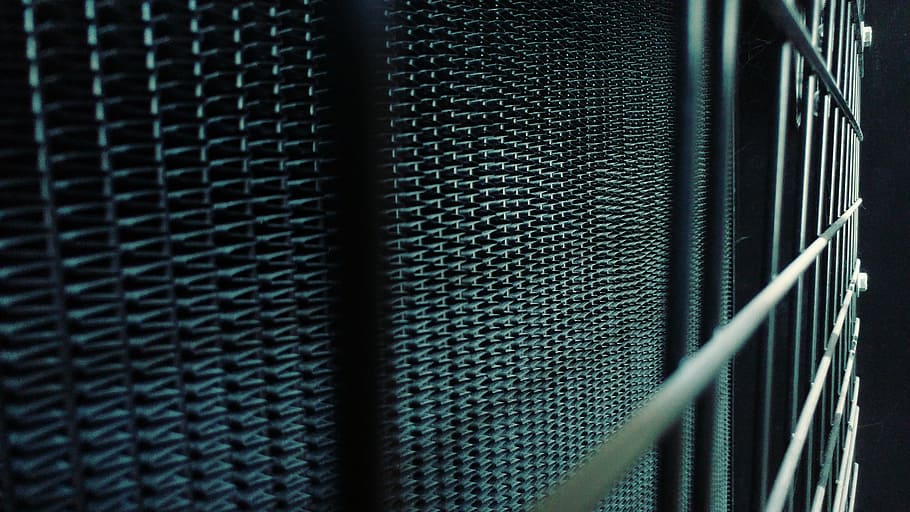 The engines of cars, boats, and airplanes use heat exchangers to work more efficiently; gas boilers use them to heat water; and if you have a refrigerator or air conditioner at home, these thermostats also use heat exchangers.
A wide variety of residential and commercial applications use heat exchangers daily.
However, in many households and industries, people ignore the wear and tear of these exchangers until something goes wrong and the exchangers develop cracks and holes in them.
In this condition, your furnace may produce incomplete levels of fuel combustion and unacceptable levels of carbon monoxide.
It is a good idea to consult an HVAC expert like those at Clover Services before installing a gas furnace or a boiler or for their maintenance.
They can guide you to the best heat exchangers suitable for your applications and assist you in their timely inspection and repair.
The HVAC expert may ask you about the type of system and heat exchanger before visiting your home or office for the inspection.
A basic understanding of each type of exchanger can help you guide the technician in the right direction.
How Do Different Types of Heat Exchangers Work?
There are many types of heat exchangers. They all perform the same function of transferring heat, but in different ways. In this blog, we will learn about the 5 main types used in multiple systems across industries.
---
Read Also:
---
Shell & Tube
It is the most common heat exchanger design where the tubes are arranged in the shell to allow parallel flow(same direction), counterflow(opposite directions), or cross-flow(right angles) of the fluid.
One fluid flow from the tube, and the other fluid flows from the shell over the tube. The tubular construction allows these exchangers to handle a good amount of pressure.
Different types of shell and tube heat exchangers are mainly used for preheating, oil cooling, and steam generation.
Double Pipe
In a double pipe heat exchanger, two or more pipes or tubes are connected to form a U-shape. The structure is made of two concentrically arranged pipes.
One fluid flow through the inner tube, and the other flows into the annular space between the tubes.
The end fittings ensure fluid movement in and out of the proper flow path and prevent leakage in the atmosphere.
Double pipe exchangers are suitable for high-pressure applications because of their smaller diameters.
Plate Exchanger
These exchangers are made of thin plates stacked together and separated by a gasket or wielding.
The system allows parallel or counter flow of hot and cold fluid through alternate channels. Because of their large surface area, plate exchangers can transfer more heat between a given volume of liquids than shell and tube exchangers.
There are two more variations of plate exchangers- plate-fin or pillow plate exchangers.
Plate-fin heat exchangers use fins or gaskets between the plates to allow multiple flow configurations and two or more liquids to flow through the equipment.
The pillow heat exchanger applies pressure to the plate; to increase the efficiency of heat transfer on the surface of the plate.
Other types of plate exchangers include plate and frame heat exchangers, plate and shell heat exchangers, and spiral plate heat exchangers.
Condensers, Evaporators, And Boilers
Boiler, condenser, and evaporator are heat exchangers that use a two-phase heat transfer mechanism; the transition from liquid to gas or gas to liquid.
Condensers cool heated gas or steam to condense and convert into liquid.  On the other hand, evaporators and boilers use the heat exchanger to convert liquid to gas or Steam.
Recuperators/Regenerators
Recuperators or regenerators are heat exchangers designed to minimize heat losses from buildings, engines, and machines;
In a recuperator, the liquid flows through separate channels and does not mix. The heat exchanger in a heat-recovery ventilation (HRV) system is a recuperator. It is used to capture the heat that would be lost otherwise.
Similarly, in a regenerator, fluids move in opposite directions and at different times but through the same channels. Stirling engines are the best example of an application with regenerators.
Regenerators are used to reduce the heat that would otherwise be lost as the engine cycles back and forth.
How to Choose the Correct Heat Exchanger?
There are many heat exchangers available for both household and industrial use. The suitability of each type and design depends on the specifications of the application.
Some factors that you should consider when designing and selecting heat exchangers are:
The type of fluids, the fluid stream, and their properties
The desired thermal outputs
Size limitations
Material of the heat exchanger
Costs
How to Choose a Heat Exchanger Based on the Material?
Heat exchangers are mostly made of metal for good heat conductivity. However, many heat exchangers are also made of ceramics, composites, and even plastics.
Each of these materials has some advantage over the other. Ceramics is a good choice for applications that require a heat transfer of over 2000°F.
They also perform better in the movement of corrosive and abrasive fluid.
Plastics(polymers) can be engineered to develop a good conductivity, although they are mechanically weak and degrade over time.
However, plastics are much less in their weight and cost as compared to other metals. Exchangers made of plastic can work well for applications that operate at room temperature, such as a swimming pool.
Composite heat exchangers combine the best properties of their raw materials, such as high thermal conductivity of metals with reduced weight and better corrosion resistance of plastics.