Have you ever been curious about how air conditioners are serviced? During operation, dirt and dust collect in your cooling system, preventing it from adequately cooling.
It is critical to maintain your air conditioner, whether you have a window air conditioner or a split air conditioning system, to ensure that it runs smoothly.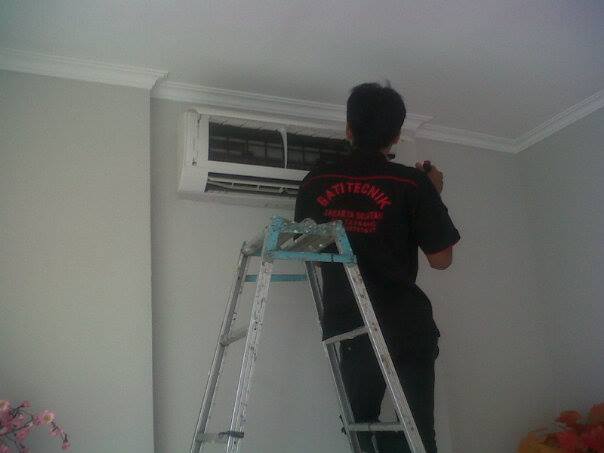 Apart from efficiency and operation, AC servicing ensures that your system is free of problems and that all of the components of your air conditioner are functioning properly.
Water leakage, poor cooling, odd noise, and other problems might occur if AC services are not provided. Regular AC servicing and maintenance might avoid these problems.
Continue reading to learn why AC maintenance is so important, as well as what to anticipate when a Dulles Plumbing, Heating, and Air expert visits your house for your scheduled service appointment.
Importance of Getting Your Air Conditioner Serviced
First and foremost, the assessment is the most important aspect of HVAC servicing. This is also referred to as an AC check-up. It's an evaluation of your HVAC system, which may include your whole-house air filtration system if relevant.
Most people believe that AC service is replacing the air filter and cleaning the outdoor unit to remove any dirt and grime. While that's important, you'll also value your technician's comprehensive inspection of the mechanical parts, as well as safety inspections.
You may not know if the HVAC system's components are in decent enough shape to prevent safety issues until you do a checkup. Small fixes can often be detected early on before they turn into larger, more costly problems.
---
Read Also:
---
Both interior and outdoor air conditioners, as well as your ducting work hard throughout the cooling season. In some regions, they may collect dust and dirt. Clogged air filters often cause AC service calls.
Power surges may wear out electrical equipment, and pests can cause harm without your understanding. Furthermore, even the most dependable air conditioners suffer from wear and tear due to environmental conditions and system age.
Inspections often discover elements that are still functional but approaching the end of their service life, in addition to identifying unsafe conditions.
Typical Steps Involved in AC Service
Cleaning Air Filters and Fins
Throughout the operation, air filters in your air conditioner collect an astonishing volume of dirt and grime.
A professional technician cleans and dries the air filter during AC service. The condenser fins are washed thoroughly with water to remove fungal and sediment build-up.
Condenser and Evaporator Coil Cleaning
Dirt and other pollutants can accumulate on your AC coil surface given the close separation among the coil fins, surface humidity from both cooling phases, and the volume of air that travels through them.
Dirty coils cause the system to work longer than it should, resulting in a lowered system life and higher energy expenditures. AC technician tidies the condenser and evaporator coils, as well as other key elements of the system, throughout air conditioner servicing.
Leakage Inspection and Gutter Cleanup
During AC servicing, the technician looks for water dripping or collecting a place within the unit.
If you don't clean it, mildew and algae will grow within, clogging the drain and compromising the effectiveness of your air conditioner. He also examines the pipes and tubes within the air conditioning machine for any signs of leaking.
To avoid water leaks off your air conditioning system, the expert cleans the drain and removes the unwanted accumulation of debris while performing AC servicing.
AC Refrigerant Level Check
When your air conditioner runs out of refrigerant, it can't transport heat from inside your home to the outside. This implies that the air blasted over your AC coils won't cool correctly, and your vents will begin to distribute warm air throughout your home.
Another concern of low refrigerant is damage from frozen coils, which limit airflow to the condenser and put more load on your air conditioner. The technician checks the coolant level in the cooling or evaporator coils during AC servicing.
During AC service, most specialists examine the key elements of the system, such as the condenser unit, compressors, fan motor, evaporator channels, thermostat, and the like, for any defects.
Throughout end-time inspections, if any faults are identified with any element, the expert will propose repair or replacement as needed.
You may anticipate the services we've already discussed when you plan AC maintenance. In terms of any repair work, they are considered extra services.
Albeit with periodic servicing, air conditioning components wear out, which your expert may replace and repair as needed during scheduled maintenance.
The goal of routine AC service is to identify problems early on before they become major concerns. The key point is that twice-yearly maintenance can help reduce the number of fixes your system may require.