Differentiating between a painter and a decorator can be difficult, but these two terms differ from each other.
Although both painting and decorating are done to boost the property appeal, a decorator uses what is available to beautify a space.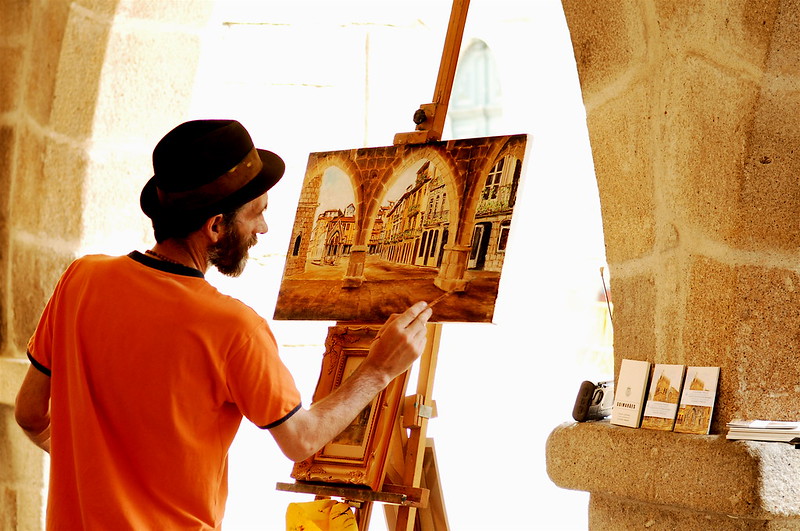 At the same time, a painter has the skills of using paints to beautify a space. If you live in London, United Kingdom, and want to paint or decorate your house, GSD Painting and Decorating Contractors offers the best painting and decorating services in London, United Kingdom.
What Separates a Painter from a Decorator?
Often you want to give your house a facelift, but you've not made up your mind on who to call to handle the task.
So is it a decorator or a painter? Here is some insight to get you started on making the right choice.
1. Decorator
A decorator mainly focuses on beautifying a space using different materials, including paint.
Most decorations come after the paintings. Most decorating professionals handle the work as per its needs, mainly involving giving a product value and desired touches.
A decorator handles everything concerning a design project by employing additional skills to design a house, such as wallpapers and house finishing, focusing on how space will look as a whole.
Decorators offer expertise when one is stranded on which way to go in terms of house finishing as they are most skilled in selecting the correct design scheme.
Besides, a decorator provides outstanding solutions on picking suitable designs.
---
Read Also:
---
2. Painter
A painter specializes in the painting, be it a commercial or residential project. A painter may paint walls or other designated places as per requirements but not take part in designing and giving a space a final touch.
Painters make the area attractive while complimenting the setting the decorator does. In addition, painters come with professional services and advice on different paints and available patterns for both paints and design.
Fundamental Equipment for Painting and Decorating
1. Self-adhesive Film
Self-adhesive films protect carpets and hard surfaces on the windows or kitchen counters before painting starts.
The self-adhesive films act as barriers to your surfaces against any damage. It is easy to install and get rid of. Therefore, to avoid extra costs, go for a self-adhesive film.
2. Quality Masking Tapes
A wide variety of masking tapes are available in the market today. They include clean edge masking tapes and low tack masking tape.
A Clean edge masking tape is used to deliver perfect edges, while a low tack masking tape is used for newly painted walls as it is designed to cater to delicate surfaces.
3. Paint Combs
The primary function of paint combs is to remove different paints from paintbrushes. Painters use paint combs to prolong the life span of the brush and ensure it gets cleaned well after use.
Most paint combs are available in the market today at an affordable cost and can be bought from any store.
4. Paintbrushes
Paintbrushes are the most vital tools for a painter. Without a paintbrush, painting work cannot be done.
First, the decision on the brushes to use depends on the size of the project at hand. Then, the painter decides on the type of brush to use.
For instance, two and three-inch brushes are suitable for painting ceilings and walls.
5. Cotton Dust Sheets
Cotton dust sheets are used to cover the floor of the house and pieces of furniture at the risk of getting stained with paint drops.
They provide a lightweight barrier that protects the coated surface against paint, dust, and dirt associated with the painting.
In addition, cotton dust sheets are less slippery and make cleaning after the job very easy and effective.
Safety Measures and Precautions when Decorating or Painting
Always remember to conduct your due diligence on painting and decorating companies before you finally decide to hire one company.
You need to ensure they meet specific standards before you sign a contract with them.
A professional painter or a professional decorator should know and follow these safety precautions, including using safe products, switching off all electrical appliances in a home or office before starting their work, checking ladder safety, and cleaning up thoroughly before beginning the job.
There is a wide range of services offered by professional painters and decorators, and both of them differ.
Painters improve the property's attractiveness, and decorators change the property's entire look. So before deciding which one to hire, identify your needs.