The idea of renovating a home often comes with a mix of excitement and uncertainty.
Whether you're considering a minor update or a major transformation, embarking on a renovation project requires careful planning, meticulous decision-making, and a solid understanding of the process.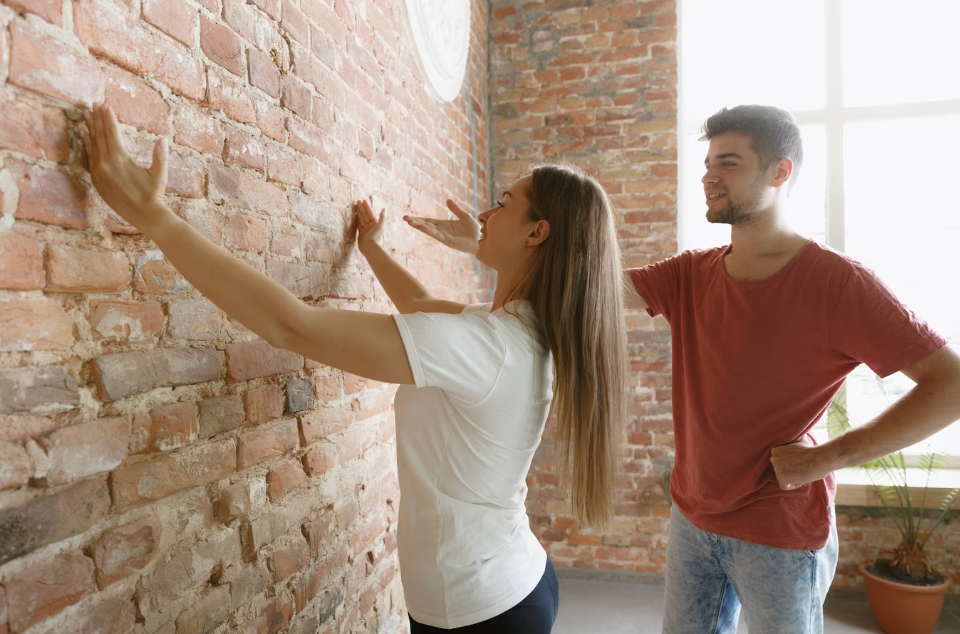 This comprehensive guide aims to demystify the world of home renovation by providing practical tips and insights to help you navigate the journey from concept to completion.
Assessing Your Needs and Goals: The Foundation of Renovation
At the heart of any successful renovation project lies a clear understanding of your needs and goals.
Before delving into the world of design and construction, take the time to assess what you hope to achieve.
Are you looking to enhance the functionality of your space, revamp its aesthetics, or increase its resale value? By defining your objectives, you create a roadmap that guides every decision you'll make throughout the renovation process. A well-defined vision acts as a compass, ensuring that your project remains focused and on track.
In the digital age, this process has been further streamlined with the advent of innovative tools such as room planners.
A room planner is a digital tool that allows you to visualize and plan the layout of your space before making any physical changes.
With a room planner, you can experiment with various furniture arrangements, envision the flow of the room, and test different design concepts—all virtually.
This technology empowers you to make informed decisions about spatial organization and design, ensuring that your renovation aligns perfectly with your vision and goals.
Before you embark on your renovation journey, consider utilizing a room planner to map out your ideas and explore different possibilities.
This tool not only enhances the assessment phase but also bridges the gap between conceptualization and execution.
By integrating a room planner into your planning process, you harness the power of technology to refine your vision and create a more accurate representation of the final outcome.
Creating a Realistic Budget: Financial Planning for Success
A comprehensive budget is the backbone of any successful renovation endeavor.
Consider every aspect of your project, including material costs, labor expenses, permits, and even unforeseen contingencies.
---
Read Also :
---
Be meticulous in your financial planning, and allocate funds based on the priorities you've established.
Strive for a budget that aligns with both your renovation goals and your financial capabilities.
Remember, a well-constructed budget not only prevents overspending but also provides a clear framework for decision-making during the project.
Research and Inspiration: Gathering Ideas
Embarking on a renovation journey without a clear sense of design direction can be overwhelming.
That's where research comes in. Immerse yourself in design magazines, online platforms, and even local showrooms to gather inspiration.
This process not only helps you clarify your preferences but also empowers you to make informed decisions about your project's style.
From color palettes to architectural details, every piece of inspiration contributes to the creation of a cohesive and harmonious design vision.
To further solidify your design ideas, consider integrating a floor plan design into your research phase.
A floor plan design allows you to visualize the spatial layout of your renovated space in detail.
It's like creating a blueprint of your vision, where you can experiment with different room arrangements and identify opportunities for optimizing space.
By combining inspiration from various sources with a floor plan design, you bridge the gap between conceptual aesthetics and practical layout, ensuring that your renovation not only looks beautiful but also functions seamlessly.
As you gather inspiration and delve into floor plan design, keep in mind that this phase is not only about aesthetics; it's about creating a space that aligns with your lifestyle and needs.
Every design choice you make, from the color of the walls to the placement of furniture, contributes to the overall experience of your renovated space.
By embracing both inspiration and floor plan design, you forge a comprehensive path toward a renovation that is as visually appealing as it is functional.
Choosing the Right Professionals: Navigating Expertise
No matter the scope of your renovation project, enlisting the expertise of skilled professionals is essential.
From architects and interior designers to contractors and craftsmen, the right team can turn your vision into reality.
When selecting professionals, consider factors such as credentials, experience, and past projects.
Look for individuals who align with your style and preferences, and prioritize clear communication and collaboration.
Building a well-qualified team ensures that your renovation is executed with precision and excellence.
Understanding Permits and Regulations: Navigating Legalities
Navigating the legal aspects of renovation can be complex, but it's a crucial step to avoid costly setbacks.
Familiarize yourself with the necessary permits and local building codes that apply to your project.
Obtaining the proper permits not only ensures your project's legality but also guarantees safety and adherence to quality standards. Ignoring regulations can lead to delays, fines, and even having to undo completed work.
By addressing these legalities upfront, you set the foundation for a smooth and successful renovation.
Prioritizing Projects: Sequencing Your Renovation
Renovation projects often encompass a diverse array of tasks and phases, each contributing to the comprehensive transformation of your living space.
To facilitate a cohesive and efficient journey, it's essential to implement a strategic approach to task prioritization.
By identifying tasks that hold the greatest impact and acknowledging dependencies between them, you can orchestrate your renovation like a well-choreographed symphony, where each element harmoniously follows the other.
A pivotal tool in this orchestration is the utilization of advanced technology that empowers you to visualize the spatial layout of your renovation project in intricate detail.
With the aid of innovative floor plan software, you can experiment with various design concepts, arrange furniture, and assess traffic flow virtually. Moreover, this software enables you to anticipate potential conflicts and challenges, allowing you to proactively address them before they arise.
Seamlessly integrating task prioritization with this technology streamlines your decision-making process and enhances communication with your team, ensuring that your renovation progresses cohesively, on schedule, and with minimal disruptions.
By embracing the synergy between strategic prioritization and this cutting-edge tool, you embark on a renovation journey that is marked by clarity, efficiency, and the realization of your vision.
Material Selection: Balancing Aesthetics and Functionality
The materials you choose play a significant role in the outcome of your renovation.
When selecting materials, consider factors such as durability, maintenance requirements, and aesthetics.
Strive to strike a balance between visual appeal and practicality.
Your choices should not only align with your design vision but also suit the needs and lifestyle of your household.
By making informed decisions about materials, you ensure that your renovation is not only visually stunning but also functional and enduring.
Communication with Contractors: Building Collaboration
Open and effective communication with your renovation team is paramount.
Regular updates, prompt addressing of concerns, and collaborative problem-solving contribute to a successful outcome.
Maintain an ongoing dialogue with your contractors, designers, and other professionals involved in the project.
This ensures that everyone is on the same page, potential issues are resolved in a timely manner, and your vision is accurately translated into reality.
Contingency Planning: Anticipating Challenges
The path of renovation is not always smooth, and unexpected challenges can arise.
That's why having a contingency plan is vital. Set aside a portion of your budget for unforeseen contingencies, and be mentally prepared to adapt to unexpected situations.
Whether it's unexpected structural issues or delayed material deliveries, having a contingency plan in place prevents these challenges from derailing your entire project.
Flexibility and preparedness are key to overcoming obstacles and staying on track.
Quality Control and Final Inspection: Ensuring Excellence
As your renovation project nears completion, it's essential to focus on quality control and final inspection.
Carefully review the work that has been done, addressing any finishing touches or minor adjustments.
Ensure that every detail aligns with your vision and expectations.
This meticulous attention to detail ensures that your renovation reaches its full potential and delivers the desired results.
A thorough final inspection guarantees that your home not only looks impeccable but also functions seamlessly.
Conclusion: From Vision to Reality
Renovating a home is a transformative journey that requires thoughtful planning, expert execution, and unwavering dedication.
By assessing your needs, creating a realistic budget, researching inspiration, choosing the right professionals, understanding legalities, prioritizing projects, selecting materials, communicating effectively, planning for contingencies, and maintaining quality control, you're equipped to navigate the intricate world of home renovation with confidence.
As you transform your space, remember that every decision you make contributes to the creation of a place that reflects your vision, meets your needs, and brings your dream home to life.