Managed IT services offer numerous benefits. With the help of an IT provider, a business owner can overcome numerous business challenges. However, many business owners often overlook this option when trying to save money.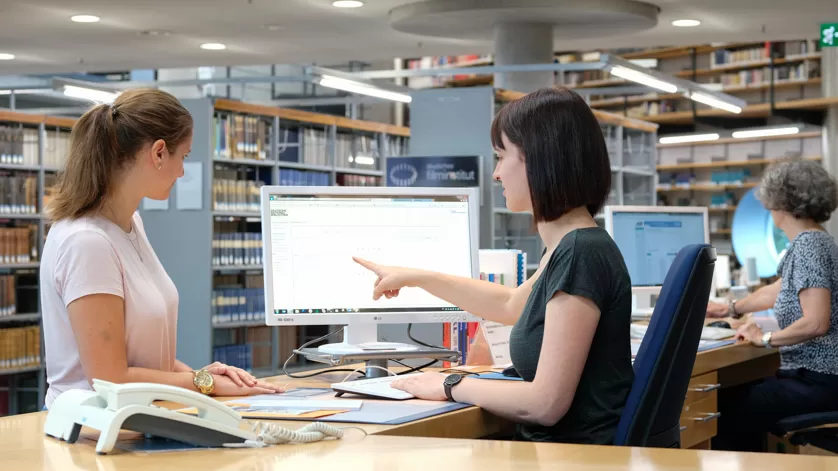 They focus on areas such as customer service, research and development, and expanded business opportunities. By using managed IT services, a company can boost profitability and have money to make improvements in these other areas. How can this IT service provider help?
Proactive Management of Technology
When a company works with a managed IT service, it knows the IT infrastructure is constantly being monitored. System issues are caught before they cause problems, so they can be addressed without disrupting business operations. This keeps downtime to a minimum, which is always good for the company's bottom line.
Increased Efficiency
Companies working with managed IT providers find they become more efficient. The provider helps them implement automation into routine tasks to free up time for other activities that generate revenue for the business.
Reduced Personnel Costs
Business owners know exactly how much they will pay when they sign a contract with a managed IT provider. They no longer need to worry about bringing employees in, training them, providing benefits, and more. They receive the same services an in-house team would provide from the managed IT provider.
In addition, the provider may supply the business with the latest software updates and other services at no additional charge.
By working with this provider, the company gains access to a team of specialists and won't need to worry about disruptions to the team's structure or availability. This can be a problem when an employee is out sick for an extended period or leaves the company.
A Binding Contract
A service level agreement is a contract between the managed IT provider and the client. Under this agreement, the provider agrees to meet the service standards outlined in the agreement. This provides the client with a guarantee that, if an incident happens, the provider will prioritize it and resolve it in the shortest time possible.
However, the client must recognize that the provider cannot give an exact time for a problem to be resolved. There are too many variables at play in these situations. Nevertheless, every person looking to work with a managed IT provider should only sign with a company that offers this service level agreement as part of the partnership.
Lower Expenses
Working with a managed IT provider can help to bring expenses down. Many business owners hesitate to work with a provider of this type, as they feel the cost will outweigh the benefits. The exact opposite is true.
The IT services provider ensures the company gets the best return on its investment when it comes to IT operations. In doing so, it helps to bring costs down. The provider pays for itself through these cost savings.
The money saved can then be used for other purposes. The business might use the funds to increase its marketing and attract new clients, or the money may be given to the research and development team. With these funds, the team can expand operations and come up with innovative ideas that grow the company's customer base.
An Added Layer of Protection
Every business owner must be worried about cyberattacks. These threats come in many forms, including malware and ransomware. The managed IT provider has measures in place to protect clients from these attacks. This may include data backups, security updates that occur automatically, and managed firewalls.
The provider has a team in place to discover every threat and take action to prevent an attack from being successful. This team also knows about updates and other measures offered to ensure sensitive data remains secure.
Escalating an Issue
One thing to look for when selecting a managed IT provider is a written escalation process. If a problem arises, the client knows exactly how it will be handled by the provider.
They want the issue to be escalated quickly and properly to ensure a quick resolution. Often, the escalation process is found in the service level agreement. Look for this information before choosing a provider to sign with.
Focus on the Right Things
When a company chooses to turn its IT operations over to a third-party provider, it can turn its focus back to the core operations that only it can handle. An in-house IT team may be beneficial, but senior executives within the company must oversee this team and help develop and coordinate the technical management strategy.
The provider addresses all problems, leaving employees free for other things. This helps to boost the company's profit while better meeting the needs of customers.
The Right Technology
A business owner often lacks the knowledge needed to make informed decisions regarding technology. Although they can gather this knowledge, doing so takes time. Why not leave this task to a provider that handles technology purchases every day for clients?
With the help of a managed IT provider, a company can ensure it has the right technology at all times. The provider takes into consideration business operations to determine which technology will most benefit the company. In addition, they ensure the recommended items are compatible with existing systems.
Any business looking to boost profitability should consider turning to an IT service provider. Outsourcing the work is an excellent alternative to hiring a team of employees to handle these tasks, and it helps to increase the company's bottom line.
The provider takes on a variety of tasks beyond those mentioned above. It oversees data protection, offers cost elasticity, and addresses the issues of finding excellent talent, an area in which many businesses struggle.
In addition, hiring an IT provider makes it easy to budget for these costs. The business knows exactly how much it will pay each month for this help. Learn more today about managed IT services and their benefits. This may be exactly what is needed to improve operational efficiency and the company's bottom line.