A tektite formed through meteorite impacts, moldavite is native to Germany, Austria, and the Czech Republic.
While people often think of this stone as a precious gem, its chemical composition means that, scientifically, it's actually a type of natural glass.
Since it's a less-known stone, taking care of a moldavite crystal or jewelry may seem confusing at first. After all, what works for other stones does not necessarily work for this one.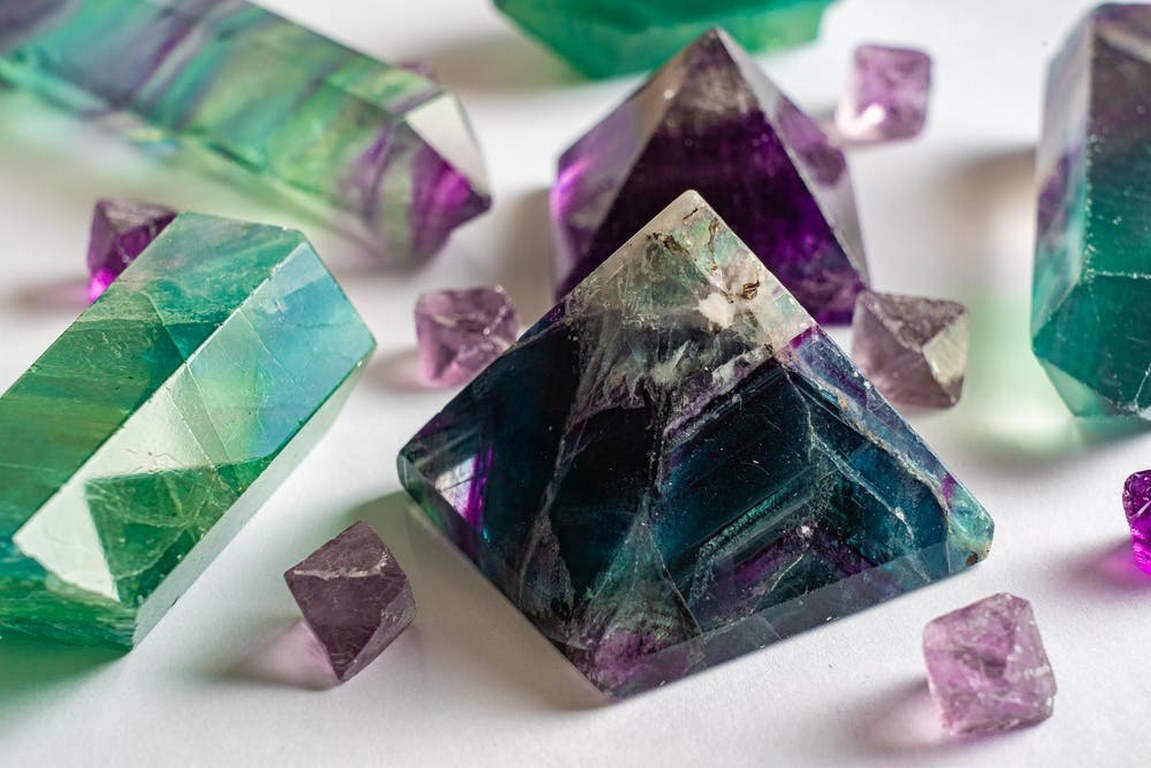 If you're concerned, there's no need to worry. This guide will ensure that your moldavite stone stays as gorgeous as it was the day you bought it for years to come.
Be Gentle
Gemstone hardness is measured using the Mohs hardness scale. However, this scale doesn't indicate what a stone will feel like in our hands instead, it rates stones based on how easy it is for their surface to be scratched.
The hardest stone, diamond, measures at the top of the scale – a perfect 10. Moldavite, on the other hand, only measures 5.5 on the scale.
As ratings under 7 are considered low, this means that moldavite is a relatively fragile stone and should be handled with care.
If you plan to use your moldavite stones as jewelry, they should be placed in earrings or pendants, not rings.
This is because you're much more likely to damage, scratch, or drop a ring and, therefore, damage the stone set in it.
Additionally, it's essential to be extremely careful when cleaning moldavite. Unlike harder stones, this stone cannot be cleaned using an ultrasonic or steam cleaner.
Instead, use only mild soap and water that is at room temperature, and wipe with a soft cloth.
If you're looking to clean grooves in the stone or remove dust and dirt from the metal setting of moldavite jewelry, use a soft toothbrush or immerse it completely in soapy water for a few minutes. Remember to rinse out the residue once you take it out of the water.
Don't Forget to Activate It
Aside from being a precious stone, moldavite is also valued for its properties as a healing crystal.
It is believed to bring about positive transformation in people who hold and wear it and can even change their lives instantly.
However, to activate its properties, you must first cleanse the crystal. Additionally, as buymoldavite.com/how-to-activate-moldavite points out, it will also need to be re-energized every month. Luckily, this is a relatively simple process.
There are several methods available to cleanse your moldavite stone, including using sunlight, rain, and running water.
To re-energize the crystal, place it under the moonlight or in natural places like a beach or in the grass in your backyard.
Once cleansed and re-energized, you can then move on to programming the crystal.
Alternatively, you can consider buying a pre-activated moldavite crystal. However, keep in mind that activating it yourself is always the preferred option, as it allows the stone to match your unique energies.
Take Care While Cleaning
As discussed above, moldavite is relatively fragile and should be handled with care. This extends to the cleaning methods you should use for this stone.
When cleaning moldavite, you should only use cold or room-temperature water. This is because this stone contains inclusions, and hot water can cause them to crack.
Inclusions are also the reason why you should only use gentle jewelry cleaning solutions when cleaning moldavite jewelry.
Aside from discoloring the gorgeous green color of your moldavite, strong chemical solutions can also result in the development of cracks in the stone.
Instead, use an extremely gentle solution or even something as simple as dish soap.
Store Properly
Once your moldavite has been cleaned, you will need to store it properly if you're not wearing it.
The fragility and softness of the stone mean that it is easily scratched, especially if it comes into contact with stronger stones like diamonds and topaz.
At 5.5 on the Mohs scale, a moldavite stone is about as strong as a regular kitchen knife, so if something can damage a knife, it can damage your stone as well.
This means that you will need to have separate storage space for your moldavite stone.
Make sure that it is not stored in the same box as other jewelry and that the container you choose is lined with a soft material, like satin, velvet, or microfiber.
Alternatively, you can wrap the stone in a piece of cotton before storing it. Make sure you keep the box in a cool and dry spot, away from direct sunlight.
If your stone is set in jewelry, make sure you don't wear it while working or exercising.
Additionally, ensure that you're not wearing cosmetics while handling the stone, as the chemicals can ruin the stone.
Make Sure it's Not Fake
Due to their scarcity, moldavite stones are frequently faked. Therefore, before taking the time to take care of your stone, it's essential to confirm that it's genuine moldavite and not a well-made forgery.
There are a few factors that you should be aware of when buying a moldavite stone.
If the price is much lower than what your research indicated the price should be, or the seller claims to be offering you a significant discount, there's a good chance that you're being sold a counterfeit.
Additionally, if they are too flawless and clean similar to what glass looks like the stones are probably fake.
Real moldavite contains bubbles and inclusions, which give character to the stone.
In particular, look for lechatelierite bubbles these are twisted and elongated bubbles, as opposed to purposely formed, flawlessly round bubbles.
Set it in Jewellery
While this isn't for everyone, if you use your moldavite crystal frequently, setting it in jewelry will allow you to hold on to it without worrying about dropping it or forgetting it somewhere.
Additionally, the setting will provide a certain level of protection against impact damage, especially if the setting is relatively deep.
Moldavite is a relatively unusual stone to own, which can make caring for it a challenge.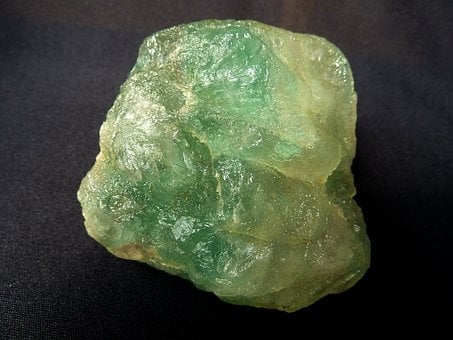 However, it's similar to other precious gems in many ways all it needs is some care and attention.
Follow the tips mentioned in this guide, and you're unlikely ever to have any issues with your stone again.