There's something about a swimming pool that always brings out the fun and playful traits in people.
It might be the cool water or the presence of family and friends in one place having fun; whatever the reasons may be, it's pretty clear that having a pool in your backyard is fun.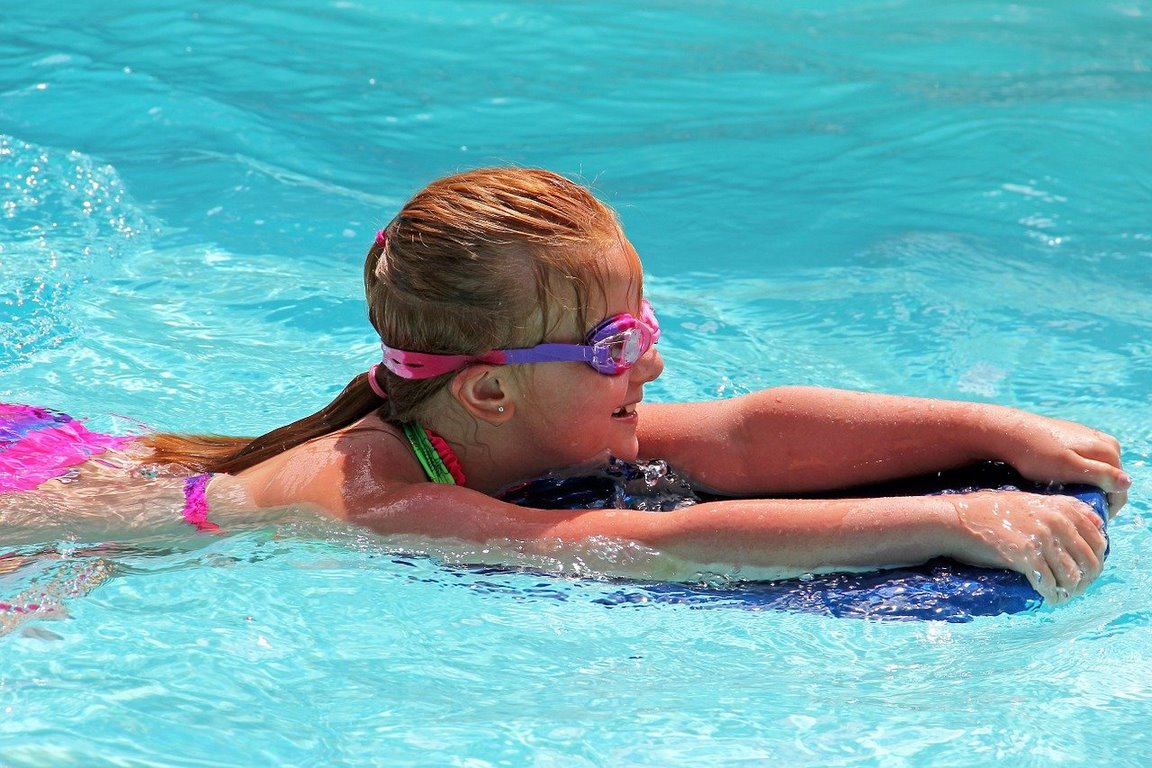 However, pools also have a dark side, and that is they can be pretty dangerous for you or your children without the proper pool safety measures.
And as much as Safe Pools Australia promotes having fun around your swimming pool, they also advocate the importance of swimming pool safety. So, here are 11 safety tips you can use to ensure that everyone that uses your pool is safe at all times.
Learn How to Swim
Both adults and children can drown, especially if they don't know how to swim. There have been instances of children or adults slipping out of their floats. Children have also been known to get stuck under people or toys.
And, if they don't know how to swim, you can't propel yourself upwards to get away from the potential traps. Learning how to swim can help keep your child safe, as they enjoy spending time in the pool.
Supervise your Child at All Times
Always make sure you watch your kids all the time whenever they are in the pool. If you aren't available, you can designate a responsible adult to watch the children. Remember, it's pretty easy to get distracted, so make sure you always keep a close eye on your kids.
Keep the Pool Water Clean and Clear
It's crucial to maintain proper chemical circulation, level, and filtration of your pool. Keeping the swimming pool water clean helps reduce the risk of rashes, earaches, and other diseases. It also helps ensure that your little divers can see the water depth, thanks to its visibility.
Keep a First-Aid Kit and an Emergency Phone Near the Swimming Pool
Even if you are watching your kids like a hawk, accidents can happen. And, it's essential to act quickly, as this will help prevent injuries from becoming tragedies. Having a first-aid kit and an emergency phone close by can help you contain injuries.
---
Read Also:
---
Learn CPR
If an adult or kid falls into the swimming pool and stops breathing, CPR can help them breathe again before they experience brain damage. This is why it's important to learn CPR.
But, if you don't know any CPR techniques, the safety signs around the pool can help. It's a requirement for all swimming pools to have safety and CPR signs near the pool.
Cover Any Open Drains and Other Pool Openings
Apart from drowning, drain entrapment can also cause serious injuries. Covering any open drains and other pool openings can help prevent injury risks. Also, try to make sure you warn your family members about the risks that come with opening the drains.
Create Barriers
It's a safety regulation for all swimming pools to have barriers around the pool. And, depending on your location, there are specific measurements your barriers should have for your pool to be safe.
Therefore, before you create any fence barriers, make sure you find out the safety requirements of your municipality.
Another barrier requirement your pool should have was safety covers. Make sure they are securely placed over your swimming pool whenever it's not in use.
Maintain your Pool
Always clean out the twigs and leaves that can easily clog your pool's filter or drain. Also, make sure that the equipment your pool uses is running effectively, as you wouldn't want your filters or pumping equipment to malfunction when the pool is in use.
Remove Toys That Aren't Being Used from the Pool
Nothing is more tempting for children to enter a swimming pool than seeing their favorite float on the pool's surface, especially without adult supervision.
The best way to avoid the temptation of diving into the pool to go after the toy is by removing them after leaving the swimming pool area.
Watch the Weather
It's important to always watch the weather whenever your kids are in the swimming pool. Rain and lighting do sometimes go hand in hand.
And, you wouldn't want your child in the swimming pool when lightning strikes, as that can be a deadly mistake.
Follow the Set Safety Rules
Lastly, the best way to protect everyone who uses your pool is by following the set safety rules.
These regulations are in place for a reason, and by ensuring that everything follows what's required by the law, you limit the risks of accidents, injuries, and death.
Remember, the best way to have fun in your pool is by playing safe. And the above safety tips help you do so.