Hiring the best commercial cleaners may relieve you and your crew of the stress, time, and strain of constantly worrying about cleaning when you have more important tasks to complete.
This is only one of the numerous reasons why hiring one this year is the smartest decision you will make. Follow in the footsteps of the world's most successful firms if you want to be successful.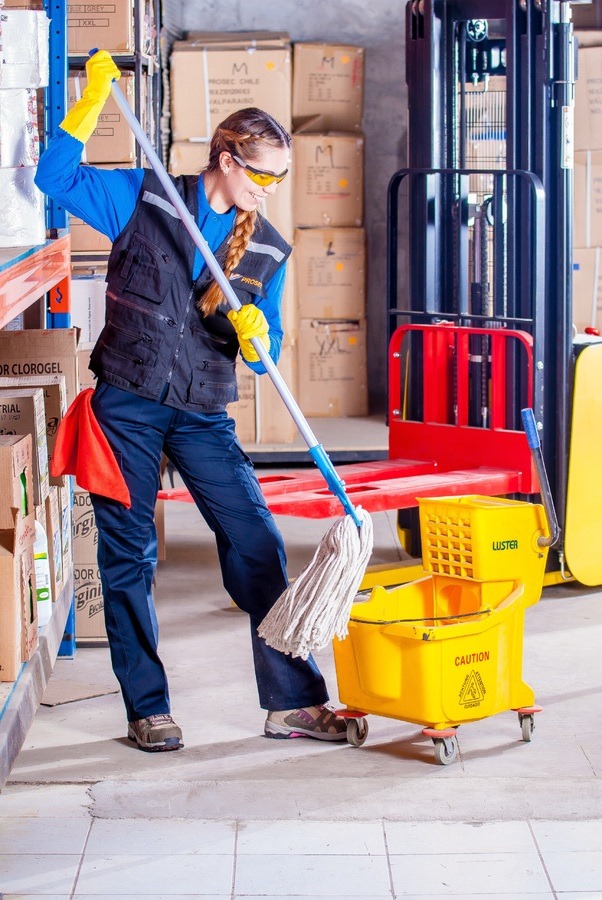 Do you believe that Amazon or Google have commercial cleaning contracts? Of course, they do, and it's not only because they have more cash to spare; it's also because it benefits your company in ways that swiftly pay for itself. There is no loss. Let's take a look at all the benefits of hiring the best commercial cleaner.
Commercial cleaning businesses are familiar with all cleaning regulations and compliances, so you'll have fewer liabilities and dangers.
Best commercial cleaners will save you time and a lot of headaches from spending hours researching and trying to comprehend cleaning regulations that aren't your specialty.
Allow the experts to handle it. ­­­­­They have received training and are knowledgeable about local and federal norms and requirements. Furthermore, they already have the necessary equipment and goods to meet these requirements.
Employee productivity will increase dramatically. You don't want your employees to be preoccupied with minor details when there are more important items to attend to, but you also don't want your office to become a pigsty.
Once this weight is lifted off their shoulders, they may concentrate on what they were recruited to do, rather than mundane chores that are likely to be demeaning to them.
When employ­­­ees are no longer compelled to clean toilets, their morale will steadily improve. Morale will improve as a result of the improved cleaning quality, which will result in a cleaner and healthier working environment.
---
Read Also:
---
Administrative costs are lower. When you consider how much it costs you to need your higher-paid staff to complete these cleaning responsibilities, as well as how much more business or money they could be bringing into the office with that extra time, it's clear that it's a waste of money.
Isn't it much more cost-effective to hire? Let a commercial cleaning firm handle these duties so that your employees may concentrate on their jobs.
Cleaning services give greater skills, tools, and technology than you could provide on your own, resulting in better outcomes. I'm confident that you and your team are industrious, intelligent, and up for any task.
Despite this, you are not the most qualified person to perform cleaning tasks. Hiring a professional, such as a business cleaning firm, will yield far better outcomes.
They'll sanitize and clean every inch of your business, and they'll make sure it's done right the first time with the right products, technology, and skills.
Making sure the cleaning is done correctly will result in much healthier workers. Dirt and dust can deplete one's energy and make breathing difficult.