Electrical safety is a top concern for any pool owner.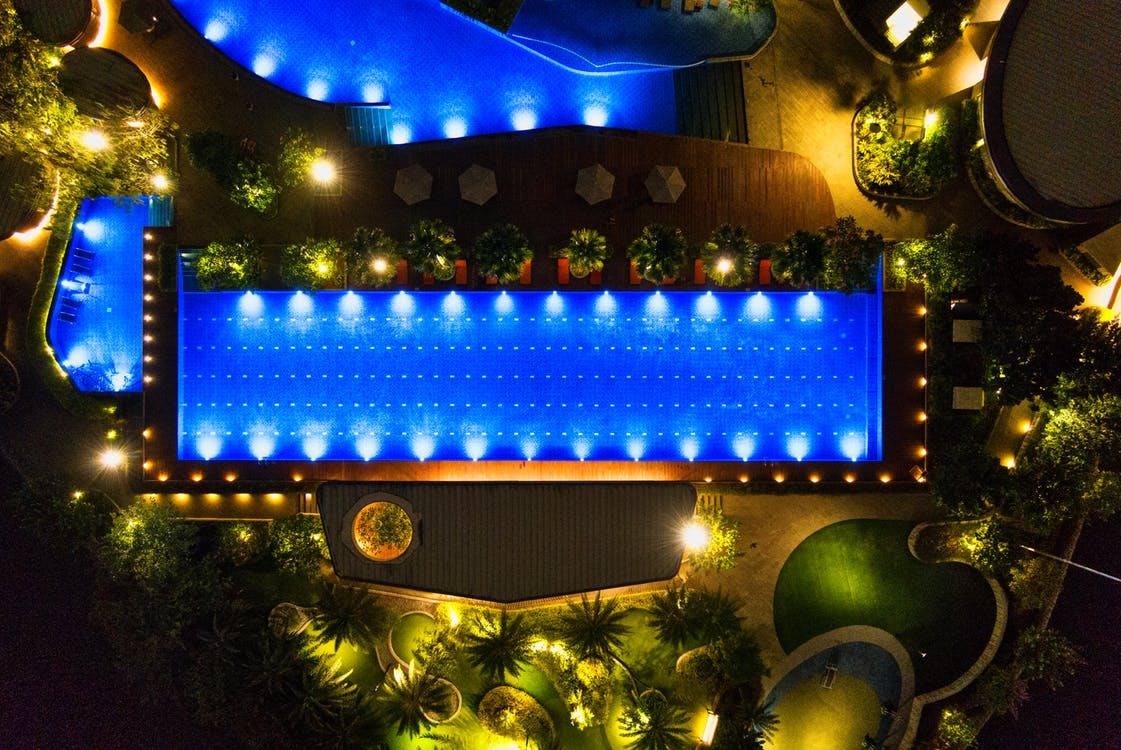 Pools often have a lot of electrical equipment, and wet conditions create a dangerous environment. A tiny mistake can lead to a shocking accident. First, be aware of the potential risks and take steps to minimize them.
Always work with certified electricians who are familiar with pool wiring. Remember to carry out regular electrical panel upgrades to ensure your pool's electrical system can handle the demand. Here are the seven most common electrical hazards in swimming pools:
Faulty Wiring
Faulty wiring is the most common cause of electrical accidents in a home. It's also a leading cause of house fires. It means the current flowing through the wires is not strong enough to handle the load. It can also mean that the insulation around the wires is damaged, which can lead to a fire.
Ensure the wiring is up to code if you have an inground pool. It includes the main electrical panel, subpanels, outlets, and lights. Have a certified electrician check the wiring every few years to ensure it's in good condition.
Exposed wires are also a significant shock hazard. They can also cause a fire if they come into contact with flammable materials. Make sure all wires are correctly insulated and tucked away. Check for exposed wires regularly.
Faulty Underwater Lighting
Swimming pool lighting makes it possible to enjoy your pool at night. If the lighting is not installed correctly, it poses a severe safety hazard. Request a qualified electrician to install the lighting and inspect it regularly.
The professional will go the extra mile to use corrosion-resistant materials to avoid accidents. Before using the pool, test the lights to see if they work correctly. Also, keep the lights off when not in use.
---
Read Also:
---
Improperly Grounded Electrical Equipment
Electrical equipment must be properly grounded to avoid shocks and injuries. If the equipment is not grounded correctly, it creates an electrical current that can shock swimmers. This is especially dangerous if the pool has metal fixtures. Always have a certified electrician inspect the equipment to ensure it is properly grounded.
Outlets and Extension Cords
Pool areas often have a lot of electrical equipment, which means plenty of outlets and extension cords. Use only heavy-duty extension cords rated for outdoor use. Inspect regularly, and do not use when damaged. Also, make sure the outlets are not overloaded. If possible, avoid using extension cords. Go for permanently installed outlets instead.
Electrical Appliances
Be very careful when using electrical appliances near the pool. If a device falls into the water, it can cause a severe shock. Keep all electrical appliances away from the pool. If you must use them near the pool, unplug them when not in use.
If you use a portable generator to power electrical equipment, keep it at least 20 feet away from the pool. Do not use extension cords with the generator, as this can create a shock hazard.
In-Ground Pool Pumps
In-ground pool pumps must be installed correctly to avoid electrical shocks. Plug the pump into a ground fault circuit interrupter (GFCI) outlet to protect against electrical shocks. Have a certified electrician inspect the pump to ensure it is installed correctly. When not in use, unplug the pump and store it in a dry, safe place.
Aged Electrical Wiring and Equipment
Older homes often have outdated electrical wiring and equipment, creating a severe safety hazard near the pool. Have a certified electrician inspect the wiring and equipment to ensure it is up to code. If necessary, upgrade the electrical panel to accommodate the pool's electrical needs.
What to Do When the Swimming Pool Electrical Safety is at Risk?
Do not use the pool if you suspect a problem with the electrical system. Have a certified electrician inspect the system and make repairs as needed. Carry out the recommended maintenance schedule to ensure the pool is safe.