After a hard day's work, you want to let your hair down and take a relaxing bath that will wash away the tension. So, people spend days designing the perfect bathroom.
If you buy a house that doesn't have a luxurious bathroom, you can always decide to renovate the space. However, renovating a bathroom space can be tricky.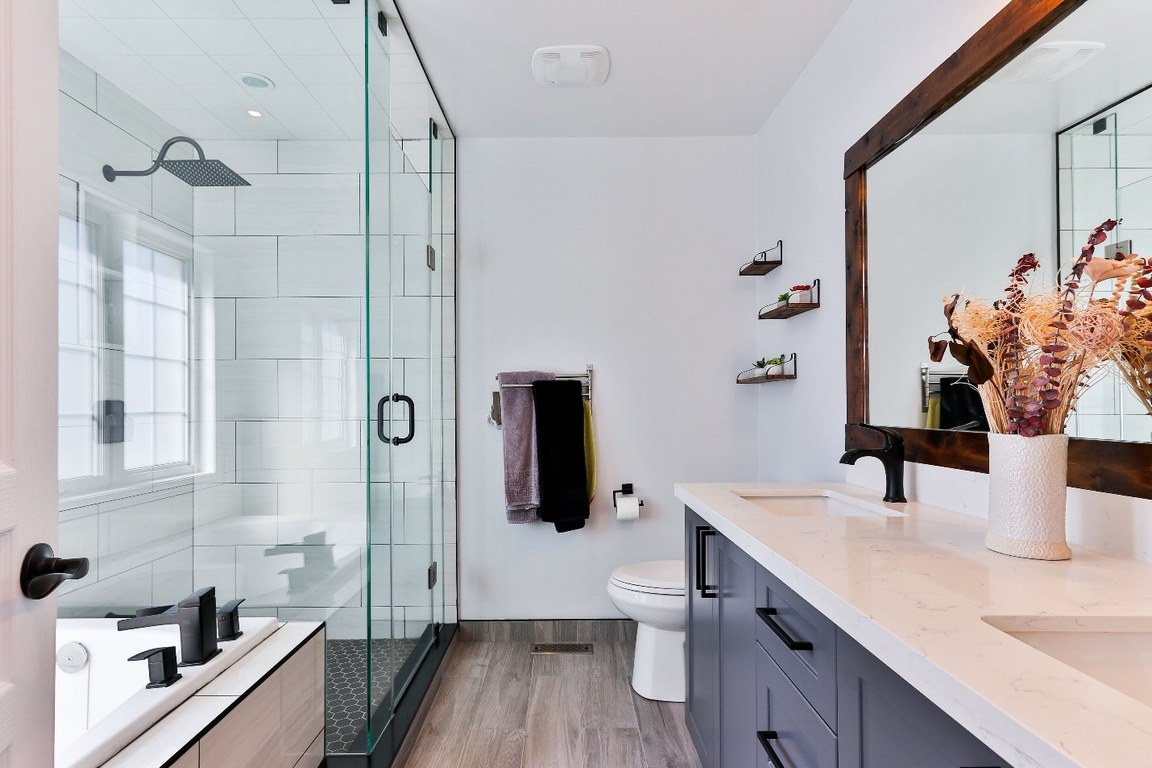 If you do not have the expertise, it is better to trust professional builders for the renovation work. The constructors will help your ideas come into life and build you an Instagram-ready dream bathroom.
Continue reading this article to learn valuable tips to help you renovate your bathroom.
Seek Inspiration
If you are not happy with your bathroom's current layout, figure out what you want the space to look like.
You can go online and search for bathroom images to see what type of bathroom you would like to have. You can browse and save photos on Pinterest and show them to your constructors later.
While searching for images online, keep the bathroom size in mind. There is no point in browsing spacious bathroom images if you have a small bathroom.
Go through home décor magazines such as Architectural Digest.
Look for inspiration on Social Media such as Instagram, Pinterest, and Facebook Groups.
Talk to people who have done bathroom renovation work to learn more about their experience.
---
Read Also:
---
Create A Budget
It is easier to spend more without realizing it when you don't have a budget. Therefore, always have a budget before starting the actual process of renovation.
One can talk to the contractors to get an estimate of the work before creating the budget. Do not make a budget too low or too high for the project.
You can use cheaper tile material or less expensive flooring options to cut down on the budget.
Bathroom fixtures can be quite pricey; therefore, look for a cheaper fixture to lower the budget if required.
Lighting
Proper lighting can make a room look brighter and more spacious. Try to incorporate natural lighting in the bathroom to make the space look more airy and open.
If you did not have a window in the bathroom before, you could always build a window to let the light in. However, if you live in an apartment, you cannot break the wall open to have a window.
In that case, make use of artificial lighting to light up the space. Avoid harsh lighting in small spaces and use soft lighting.
Storage
Small bathrooms can get cluttered fast. So, you need to think of the storage ahead of time. Be sure to install RTA bathroom cabinets to keep the articles safe and secured.
From medicines to shaving kits, all these things require proper storage. You may also install shelves to keep the towels in the bathroom. While making the initial plan, have space dedicated to storage.
Green Plants
Once the renovation work is complete, you can add indoor plants in the bathroom to make the space look more open. Green plants calm you down. Therefore, many people like to keep pots of plants in the bathroom.