The bathroom is not just a utility place; it is also where you spend time thinking and feeling after a long day of hard work. Therefore, you should recreate the bathroom space according to your wish and desire.
A bathroom renovation might seem complicated, but it doesn't have to be. You can easily break the product into sizable chunks and tackle one problem at a time.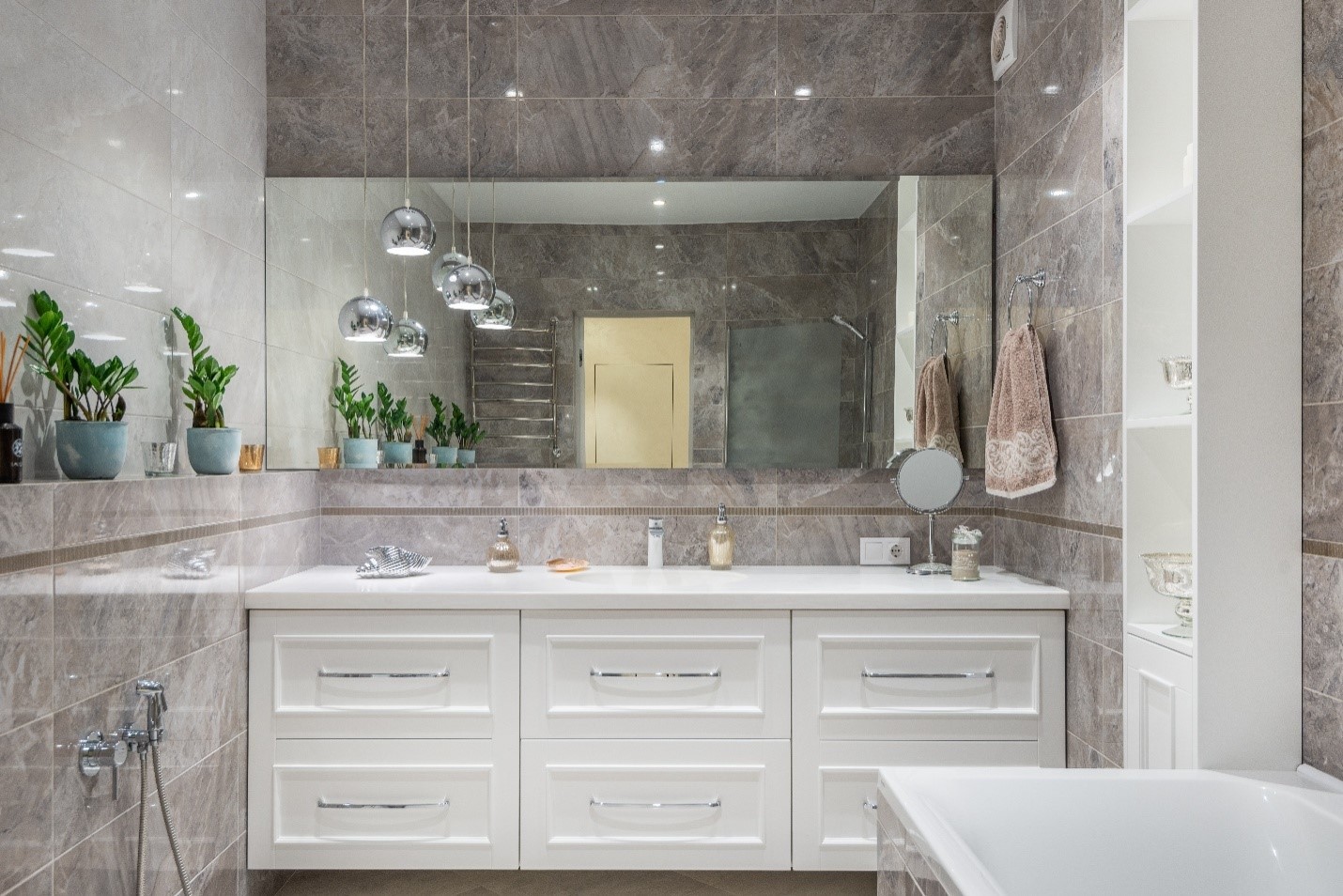 And when the project is done, you'll pat yourself on the back for undertaking the work. Continue reading this article to learn more about the steps to renovating your bathroom.
Plan and Design
The first thing you must do is plan your dream bathroom. Nothing is off-limit when you are creating your vision board. Take inspiration from Pinterest and Instagram to find out more about the type of bathroom you are looking for.
You may search for a different type of basin, faucet, and shower doors. Save the pictures you like for future reference.
Consider the size of your bathroom while gathering information from the web. For example, there is no point in saving a picture of luxurious bathtubs if you don't have enough space for one in your bathroom.
Once you are done with the vision boarding, it is time to think of the budget. Set a realistic budget and stick to the same. At times, it may seem tempting to go overboard, but take a deep breath and think of the budget before expensive fixures for the bathroom.
When renovating a space, you don't need to buy everything new. And you should not throw away all the items that still work. Instead, you should repurpose the old items in your new bathroom to save money.
---
Read Also:
---
Renovate Part of It
You don't need to renovate the whole space at times. For example, maybe you want one wall to look different.
So, you tear down that particular wall and retile the same to give it a new look. At times, pipes get broken down inside the bathroom walls.
You can call the plumbers to fix the solution before starting the renovation work or may hire a water damage restoration service to fix all the water pipe-related problems in the house before starting the renovation work.
This step will help save both time and money.
Use Mirrors
Of course, you will need mirrors in the bathroom. But mirrors might have more use than just showing one's reflection. The placement of the mirror is crucial in smaller spaces as mirrors can make a space look bigger.
You may place mirrors on the opposite walls to create an illusion. Mirrors also help reflect light in closed space. If you have windows in the bathroom, the mirrors will help reflect the light and make the room look fresh.
Put Houseplants
Green plants in the bathroom add a bit of luxury that is hard to recreate with any other things.
You can place a small bowl full of succulents on the counters or place houseplants by the toilet. You may even hang a few plants from the bathroom ceiling to create a more tropical look.
Scented Candles
A bathroom that smells nice is ten times more inviting than one that does not. Therefore, place a few scented candles beside the basin. Then, you may light the candles up whenever you take long baths to create a blissful atmosphere.