It is common to find TVs suffer from distorted pictures, dreaded 'soap opera effects' or even weird colors.
However, there are new fixes that you can now use to perform simple fixes to solve most of your TV problems. The Bathroom TV Mirror, for one, is one of the most affected television screens and one that should be our main focus. Often, you find that homeowners only know the basic settings of their TV systems.
People are always so intrigued to have new TVs that they forget to read their TVs' menu systems. That's why you often find people have to deal with annoying quirks that you had no idea you could fix yourself.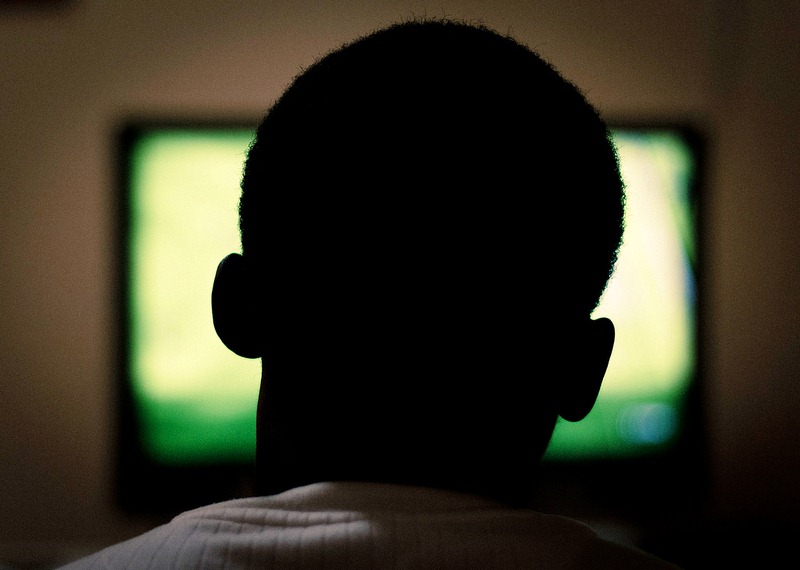 Solve These Common TV Problems Using Simple Fixes
By now, you should tell that the default settings of most TVs don't necessarily offer the best pictures. This is primarily because each video source; media streamer, game system, cable box, Blu-ray player, tend to have their own ideal TV picture settings. It's, therefore, upon you, the TV owner to work out how best to get your TV set showing the best possible pictures and audio.
Here are some of the easy fixes that you can apply to three of the most common TV picture problems.
---
Read Also:
---
Stretched, Squashed, or Cropped Pictures
There are instances when you may be watching your TV and find the pictures to be a little off. You know, maybe the pictures look squashed. Maybe even parts of the pictures looking like they are disappearing past the edges of your screen. This is one of the most common TV problems that you can easily too.
In such a case, you have to know how to work the picture size setting of your TV. However, you realize that this setting tends to come in different names on different TVs. The only similarity is that they all do the same thing. TV picture sizes affect how video signals of that TVs receive display geometrically on the screen. The picture is ideally mapped pixel-to-pixel on your TV.
However, that isn't always the case. There are times when the aspect ratio may be off which forces your TV picture to look cropped or stretched. But at other times, it may be the TV which trims the edges of your picture to fit its broadcast formats. The good news, however, is that there is an easy way to fix this issue.
Picture size settings can sometimes be referred to as Aspect Ratio, Wide, Zoom, and sometimes even just Picture. All you need to do is check for any TV menu setting that sounds like this. If, however, you are not sure if this is the right decision, then check for whatever option is available to you. These options will suggest that you are in the right place.
For the more modern game systems, cable box, media hubs, or computers that can output 1080p or 4k resolutions, you may need to have your TV display the signals pixel-for-pixel if there is such an option. This is one simple option that can fix the weird distortions you see as you watch your TV.
In cases where you connect your TV with another device like your computer, you might also experience other problems like overzealous overscan. Before, you find that TV signals transmitted a lot more picture than was initially intended which forced the pictures to overlay past the TV screens.
However, you still find that some televisions still cut off overscan. This is often common with Samsung TVs especially when connecting them to PCs. When such a thing happens, look through your television's menu system for an option called overscan.
You will most likely find it near the picture size option. However, it can also always appear anywhere else, including the advanced settings. After finding it, you can then set the overscan to off or disable it to finally see the full picture on your TV set.
Soap Opera Effect
Here is another common picture grievance that plagues many TVs and homeowners. The 'soap opera effect' if the effect that occurs on your TV screen when the object movements appear unnatural. In most instances, this effect occurs when your TV simulates 60 frames per second or more, but the source video does not provide it.
Mostly, movies and other TV shows display in 24 and 30 frames per second. Anything higher than that is bound to cause unnatural picture display.
The refresh rate of most TVs is usually 120Hz. This feature helps to make image processing features of TVs appear to be a lot smoother to easily match the frame rate or also simulate the higher frame rates.
The feature makes the movies and shows with 24 or 30fps loo very smooth. When this happens, the video pictures appear to be jarring and unnatural s they will be too smooth. As a result, the soap opera effect. This effect can be nice when playing video games or watching sports. However, it will only make everything appear weird if you are watching a movie or other TV shows.
The solution to this issue is also simple. You only need to turn off the motion smoothing option in your TV setting, and that's it. You can also put your TV in Cinema or Theatre mode to turn off this feature.
Inaccurate Colors
In some instances, you might realize that the colors of your TV screen appear to be a little weird. Like they are greenish or bluish. Or maybe that the skin tones of people on the screens appear to be unnaturally yellow. You can see something similar to this in your Bathroom TV Mirror. But for such a case, you may need to do a full calibration of your TV set to set the default colors on your TV.
However, this might not be as easy as you think. Also, it might be an expensive process. However, there are several basic settings that you can cycle through and find the best accurate color settings for your out-of-the-box picture features.
Final Thoughts
It is essential to note that even if you have a brand-new TV; fresh off the box, there is a likelihood that it may not be configured properly to show the best possible picture. Therefore, reading through the user manual to know your way around the settings to get the best picture is the best option. Check things out and ensure you get the best picture that suits you to get the most out of your TV set.