The Secret Tool You Need to Overcome the Logistic Challenges of Ready-Mix Concrete
Ready-mix concrete is a very useful tool for construction crews, but it's also a perishable product.
As a result, there are some inherent challenges to ensuring a smooth, quality pour at every construction site.
Every step of the transport process must occur seamlessly, no matter what comes up while the concrete truck is on the road.
While concrete industry workers know that there are about a million things that can go wrong with ready-mix concrete delivery, customers still expect them to come through on time, every time.
The truck needs to arrive on-site with cement that has the right air content, water to cement ratio, slump, and perfect homogeneity to avoid creating problems during the pour.
Even an hour-long traffic jam can leave contractors in the lurch and the batch of concrete unusable.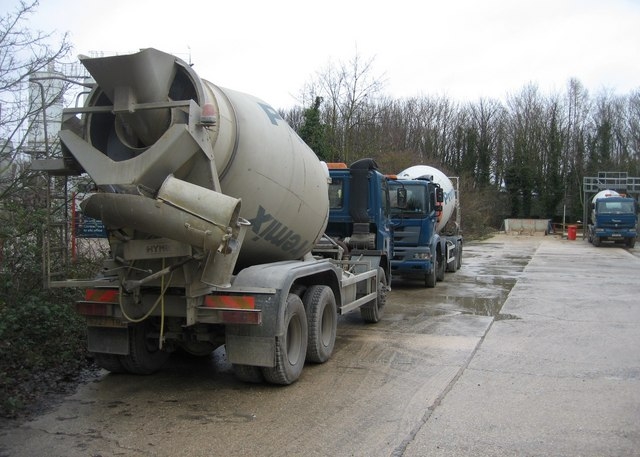 A Modern Solution
The good news is, the 21st century offers some powerful tools that can be used to get around many of the problems associated with ready-mix concrete delivery.
It's now possible to use cloud-based concrete dispatch to plan every step of the transit and delivery process, helping to avoid material losses, delays, and increased operational costs.
Concrete workers know how essential it is to be able to predict the unpredictable, and that's just what dispatch software helps them do.
The Importance of Buying Specialized Software
There are plenty of dispatch software products on today's markets that are designed to facilitate materials dispatch.
However, ready-mix concrete is a different kind of product, and transporting it quickly and effectively requires industry-specific planning tools.
Make sure to purchase a software solution that addresses all aspects of ready-mix concrete delivery planning, distribution, and execution.
---
Read Also:
---
What to Look for in Ready-Mix Concrete Dispatch Software
Concrete suppliers need to be able to operate with agility. They need complete transparency and real-time results, which is why cloud-based solutions are the best option.
They allow every team member, from those responsible for scheduling to drivers looking for routes and concrete workers waiting for the truck on-site, to stay updated about the product's current delivery status.
Some dispatch software solutions go one step further. They offer advanced features like automatic sales order splitting for parallel delivery, vehicle monitoring, and forecasting detailed plans, including alternative loading times and capacities.
The best planning software will allow concrete workers to build and compare what-if scenarios to plan for the worst so that no matter what happens, drivers will still get their loads to the construction sites on time.
The Benefits of Using Ready-Mix Concrete Dispatch Software
Concrete suppliers that make the switch will start to reap material benefits almost immediately.
They can expect to see an increase in the number of delivered loads per vehicle, improved driver productivity, and reduced operational costs.
Companies that use specialized dispatch software report spending up to 50 percent less time on resource planning, and users spend up to 60 percent less time on follow-up.
Employees experience less stress since they know exactly where they have to go and on what time frame.
Customers are more satisfied because they can get the concrete delivered within tighter deadlines.
Companies reap more profits as a result of increased worker productivity and customer satisfaction. Everybody wins.
Bring Concrete Delivery Into the 21st Century
These days, data is king. Concrete suppliers can leverage the power of data-driven technology to improve their operations and reduce material losses.
If established companies want to remain competitive in the 21st century, that's just what they should do.