Although the Environmental Movement has been going strong for decades, it is sometimes difficult for individuals to understand exactly why "going green" is so important.
In all aspects of modern society, it is imperative for homeowners and contractors to consider giving homes a "green makeover" for a variety of reasons.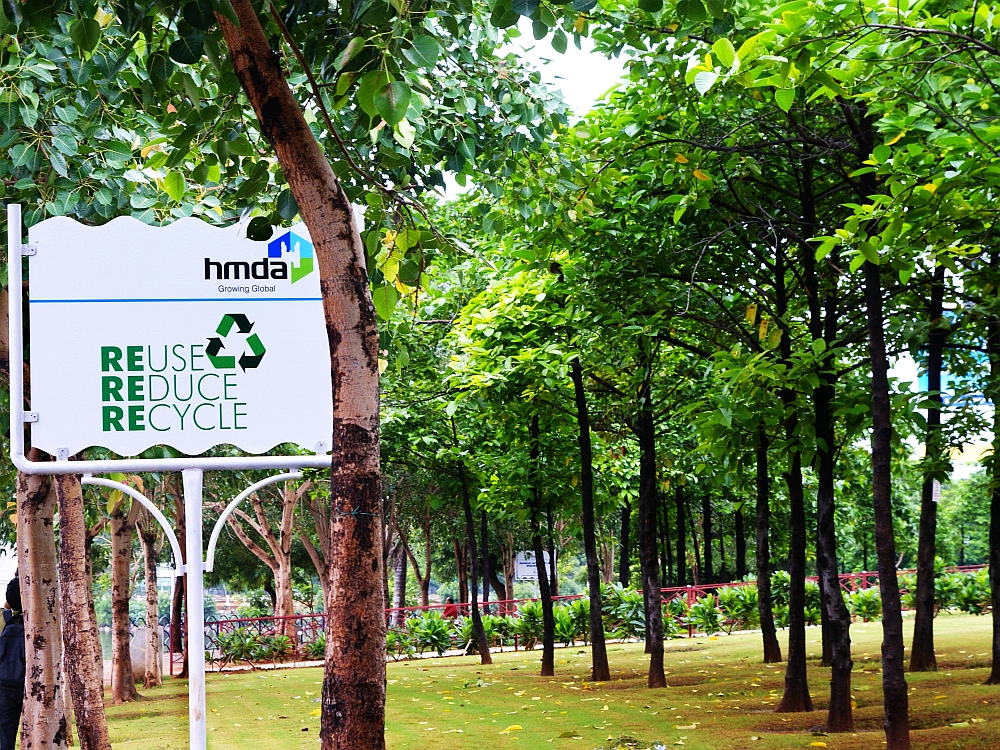 Not only do using more eco-friendly materials and tactics in roofing and contracting benefit the planet, but it can also help the health of families, and save money in the long run.
Environmental Welfare
Building materials, methods, and operations have a profound effect on the environment. Often, that effect is negative.
Construction creates a lot of waste, and many common building materials like steel, aluminum, and concrete produce a lot of carbon dioxide emissions, and old materials like shingles and other refuse can end up in landfills, contributing to land, water, and air pollution.
It is increasingly essential that roofing and contracting companies prioritize ethical and environmentally sound practices, like roofec precision exteriors, because of the immense effect that their positive example can have years down the line.
Responsible contractors who build green help to enhance biodiversity and improve ecosystems. One way to make a project greener is to utilize recyclable materials, like shingles and other components.
Making sure to follow the manufacturer's recommendations for installation also ensures that the products are doing their job effectively, and can be disposed of in an eco-friendly manner at the end of their lifespan.
Look for manufacturing companies that lead by recycling internal waste or develop new products, solutions, and systems that reduce a project's carbon footprint and improve energy efficiency.
Good environmental products not only reduce their footprint in manufacturing but also reduce economic impact once implemented in a home.
Roofing and contracting businesses can also reduce negative impacts by using sustainable methods themselves, like soil stabilization and pollution prevention.
These methods respectively prevent erosion and minimize the pollution discharged by equipment.
Although the idea of protecting the environment may seem vague and nebulous, the destruction of ecosystems directly affects humans.
Although it is certainly noble and morally right to want to preserve the lives of other organisms, it is sometimes difficult to persuade people that a venture is worthwhile without illustrating how it directly affects them.
As much as humans want to pretend that they exist independent of their environment, everyone is a part of their ecosystem.
Everyone will always need clean air to breathe and clean water to drink. Agriculture and other food sources, like fishing, depend on complex food webs and ecological systems.
If one species goes extinct, the whole system can potentially be thrown out of balance or possibly collapse.
Everyone is intrinsically linked to the environment in many ways, some more of which will be elaborated on in the following sections.
---
Read Also:
---
Promoting Good Health
One of the biggest selling points of green building practices is their ability to positively impact the indoor air quality of a home, as well as making temperature easy to regulate and reducing noise pollution.
Indoor air quality directly affects the health of any building's occupants. The immediate effects of exposure to a pollutant or irritant are irritation of the eyes, nose, and throat, headaches, dizziness, and fatigue.
Long-term exposure can be far more serious, leading to respiratory disease, heart disease, and even cancer.
Quality construction can also make it easier for utility systems to maintain temperature, and reduce noisiness in the home, improving the overall comfortability and quality of life of all of its residents.
Prolonged stress can lead to adverse health effects as well, so being able to relax in one's home is not just nice, it is essential.
Negative impacts on our environment as a whole also have negative impacts on health outcomes as well.
Poor water quality increases the prevalence of water-borne diseases, as the outdoor air quality can contribute to lung diseases.
Because humans like to spend time in nature, having healthy environments, with ample biodiversity, provides for a better quality of life, and a better quality of life contributes to healthy bodies and minds.
In the 1980s, naturalist E. O. Wilson proposed the hypothesis of "Biophilia," suggesting that humans have a natural tendency to seek out exposure to nature and other forms of life.
This could explain why even today, most people enjoy seeking out recreation in natural environments.
Economic Advantages
For individual homeowners, the economic benefit of a sustainably built roof may not always be immediately obvious. Often these types of constructions cost more upfront.
However, homes with green construction save much more money over the long term. Not only will utility bills be far lower than they would be with a conventional roof, but when it comes time to sell, eco-friendly elements greatly increase the value of the home.
This is in part because green building materials are of high quality, last a long time, and confer the lower utility prices over to the new buyers.
Although many people who are skeptical of the environmental movement will cite economic reasons as counter-arguments for implementing more sustainable practices, problems caused by not preserving the planet's environmental health cost nearly incalculable amounts of money every year.
Many industries, especially fishing and agriculture, depend on complex food webs provided by biodiversity.
When the delicate balance of these ecosystems is upset, it can disrupt where we get our food, one of the most basic necessities.
Fishing industries can also be upset by poor water quality, limiting the amount of available catch. Local economies that depend on tourism can be disrupted by environmental damage, as the tourists who usually arrive to enjoy clean air and water stop showing up.
Poor air and water quality also contribute to higher healthcare costs, as well as damage to infrastructure like buildings and roads that costs millions of dollars or more.
Final Thoughts
Although it may seem more expensive in the short term, ignoring the benefits of going green will cost everyone dearly in more ways than one.
By engaging in sustainable practices in roofing and contracting, both businesses and homeowners can save the environment, save their health, and ultimately save money.
These benefits can help everyone, all over the planet, for years to come.