When it comes to renting a place to live, the lease agreement is the most important document. For both new and experienced renters, knowing how leases work is key to a positive rental experience without problems.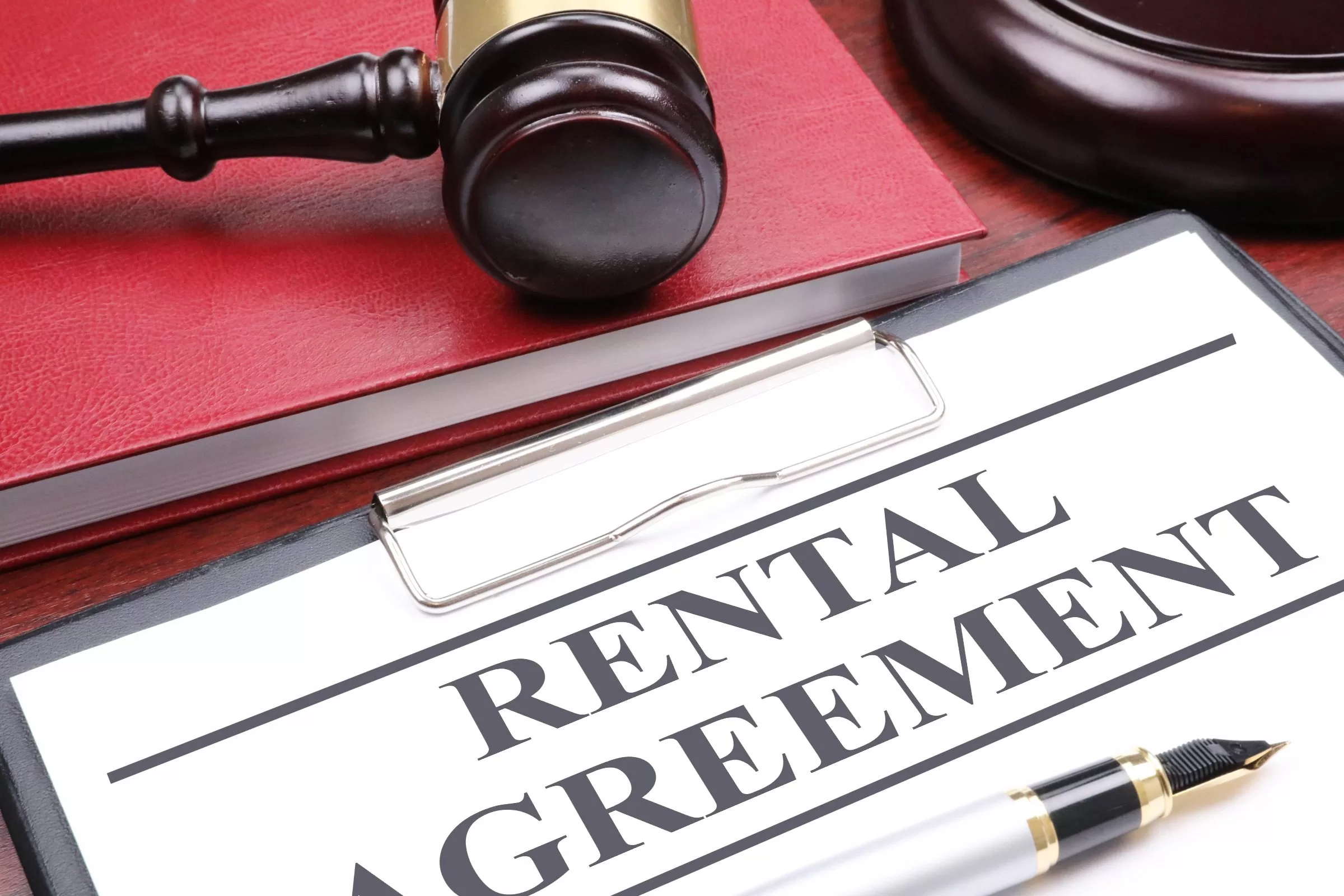 In this article, we'll look at the basics of what rental leases are, why they matter, and how renters can deal with them smoothly. We'll cover what leases include, how to understand them, and what to do about disputes. The article's goal is to explain the key parts of Chicago rental leases and their role between tenants and property managers.
Whether you're renting for the first time or have done it for years, understanding leases is vital for hassle-free renting and good relationships between renters and landlords.
What is a Rental Lease?
A rental lease is basically a legal contract between a renter and a landlord or property manager. It lays out the terms both people have agreed to for the time the renter will be living there.
The lease spells out important stuff like how much the rent is, how long the lease lasts if there's a security deposit, and any special rules about the property. Property management Evanston IL companies often use standard lease agreements that cover all these basics.
Leases come in different forms depending on the situation. The most common are fixed leases and month-to-month leases. With a fixed lease, you commit to staying for a set period of time, usually a year. Month-to-month is more flexible since both the renter and landlord or property manager can end the lease with enough notice.
---
Read Also:
---
Why Rental Leases Matter for Tenants
Rental leases are way more than just legal mumbo jumbo to tenants. Having a solid lease agreement gives you rights and sets clear expectations between you and your landlord. With a lease, your landlord can't just jack up your rent whenever they want or kick you out for no reason – the terms in the lease protect you.
A lease also gives you a sense of security in your home, knowing exactly what you and your landlord have agreed to for the duration of your stay.
Understanding Lease Terms and Conditions
When you sign a lease as a tenant, it's important to understand all the terms and conditions. One key aspect of a lease is the lease ledger. What is a lease ledger? It's a document that tracks all financial transactions related to the lease agreement between you and the landlord.
The lease ledger will show the rent amount owed each month, payments made, any late fees charged, security deposit details, and other monetary items related to the lease. Reviewing the lease ledger helps you ensure the accounting of the lease is accurate on both sides.
Understanding what a lease ledger is and carefully checking it during your tenancy is important to avoid potential disputes over money with the landlord when the lease ends. Being aware of the lease ledger and what it tracks can help you fully understand your rights and responsibilities as outlined in the lease.
Rights and Responsibilities of Tenants
When it comes to renting, the lease lays down the rights and responsibilities for us tenants as well as for landlords. As a tenant, you've got to hold up your end of things – treat the property well, promptly inform the landlord of any maintenance issues, and stick to any pet or noise rules in the lease.
Privacy is also your right as a tenant. The landlord needs to provide proper notice before coming into your place for inspections or repairs. This allows you to expect privacy in your home during your rental term.
Rights and Responsibilities of Landlords
As for landlords, they've also got rights and responsibilities outlined in the lease. They must provide tenants with a livable, safe place that's up to health codes. When something breaks, landlords have to fix issues in a timely way after tenants inform them.
This is part of the deal they make with tenants in the lease. Landlords also need to be transparent about security deposits and return them within the stated timeframe when the lease ends.
Essential Tips for Reviewing and Negotiating Leases
Before you sign a rental lease, make sure to read through the whole thing carefully. Pay extra attention to the terms and conditions to catch any red flags or parts you're unhappy with. That way, you can ask the landlord or property manager to change things to better fit your needs.
If certain parts of the lease don't work for you, try negotiating. See if you can find a compromise that makes both sides happy. Getting legal help can be useful too, especially if the lease language is confusing. The goal is to understand the agreement and make sure it's a good fit before signing your name.
How to Handle Lease Renewals and Terminations
When your lease is getting close to ending, make sure you check the agreement for details on renewing or moving out. If you want to keep renting the place, let the landlord or property manager know ahead of time that you plan to stay.
The same goes for moving out. Be sure to officially notify the landlord, following the notice rules in your lease. It's also smart to walk through the rental with the property management companies in Chicago before you go. That way you can agree on the condition of the place and avoid arguments later about getting your deposit back.
Dealing with Lease Violations and Disputes
Sometimes things come up between tenants and landlords even when everyone means well. If the tenant or landlord breaks the rules in the lease, it's important to deal with it right away in a calm way.
Talking openly is the best way to fix problems since it lets both sides share how they feel and try to find an answer. If informal chats don't work out, getting help from a mediator or lawyer could be needed to reach a solution that's fair for everyone.
Conclusion
Rental leases are super important for having a good relationship between landlords and tenants. They lay out all the rules so that everyone knows what's expected and things go smoothly. As a tenant, you gotta understand your lease inside and out. That way you can protect your rights, do what you're supposed to do, and avoid problems.
By reading your lease closely, you'll know stuff like when rent is due, how much your security deposit is, and how long you're agreeing to live there.
If you're informed, you can negotiate the terms, handle renewing or ending the lease, and deal with any disagreements in a smart way. If you follow the terms in the lease, you and your landlord or rental company will get along well, and renting will be hassle-free.