What are the benefits of sliding door systems in your next residential project? New home building projects are always fun, but you need to consider the details to create an inviting and unique living space.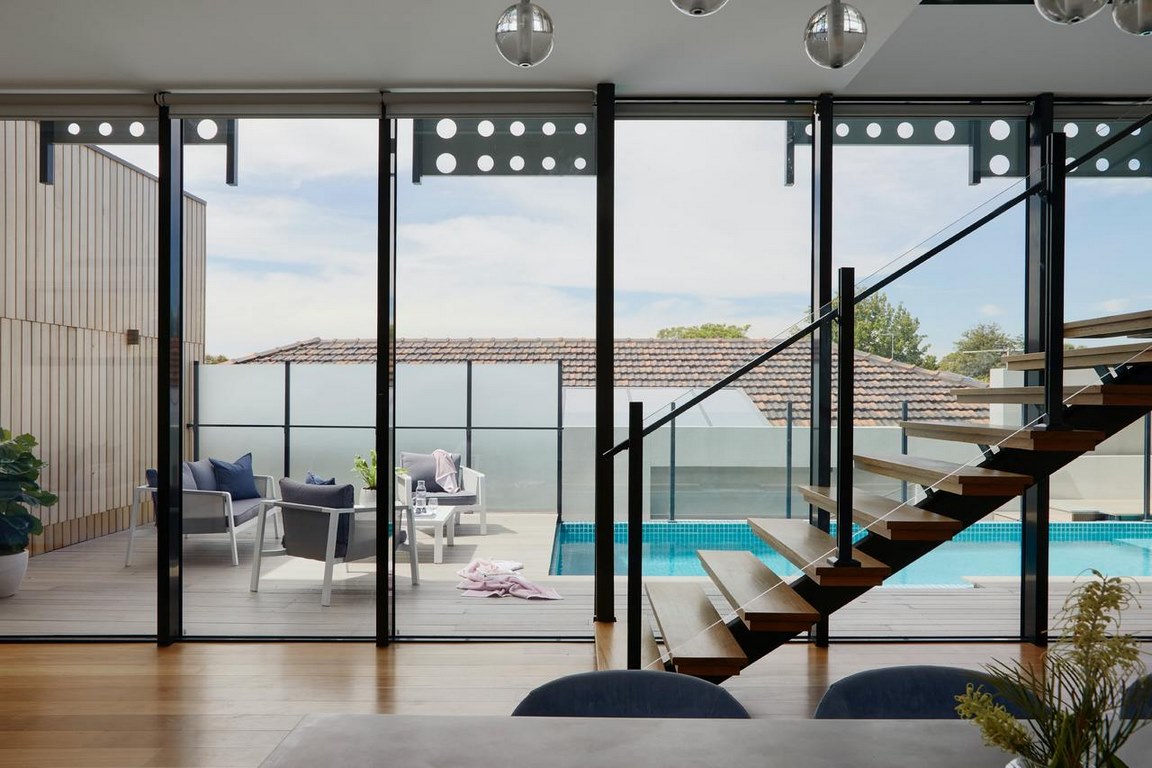 Building contractors have several options for setting up doors for a new home, including racking and hinge systems. That's what makes a great contractor so valuable to their clients, and they understand the intricacies of home design.
Depending on the design of your house, sliding doors may be a better choice so you can avoid several issues that may occur if you decide to use another type of door.
There is a reason why building contractors worldwide have started choosing sliding door systems for the homes they build. According to several contractors, the benefits are more significant than their reasons for doing so.
Some of the benefits of sliding doors include increased energy efficiency, easy cleaning, reduced noise level, etc. KV Construction LLC offers experienced and experienced craftsmanship across all project stages, from designing to executing and servicing.
Reasons to Choose a Sliding Door for Your Home
They offer a sleek, modern design that provides unobstructed views of the outdoors by eliminating vertical profiles and allows for the merging of indoor-outdoor spaces. They also make excellent room dividers, creating the illusion of more space and enhancing interior design options.
Sliding doors are available in various materials ranging from wood and aluminum to glass. They can have one, two, or three panels that slide horizontally on tracks. Some stacking sliding doors open by sliding panels on top of one another rather than on a track.
The panels are made from wood, aluminum-clad wood, or fiberglass. With their clean lines, large glass areas, and versatility, sliding doors have become increasingly popular with homeowners and home builders alike.
---
Read Also:
---
Here Are Some Reasons Why Building Contractors Should Choose Sliding Door Systems in New Home Projects:
1. Sliding Door Systems Are Easy to Install
Any builder who has worked with sliding door systems will tell you that they're straightforward to install. They are lightweight, so there's no need for heavy lifting or complex tools. The sleek designs of these doors also mean that they don't take up as much space when they're open.
2. Sliding Door Systems Give Houses a Modern Look
As we mentioned in the introduction, these sliding door systems add a modern touch to any home. Interior designers use them to give their clients' homes an airy feel.
Using these sliding door systems helps make rooms look bigger and brighter; the glass panels allow natural light to flood into a room. When used in bathrooms or backyards, they can also help form a connection between indoor and outdoor spaces.
3. Space Saver and Easy to Operate
Sliding doors don't take up wall space like conventional doors because they slide along a track rather than swing in or out. It leaves more room for furniture placement and a walking area around the door opening.
They also make it easy for people to get outside without opening up a door or turning a knob. With sliding door systems, you have to slide them open and shut without worrying about opening up any door or window.
4. Can Be Customized
You can customize the sliding doors to fit any building project. They are available in several materials, including wood, plastic, glass, and metal, with different finishes and various locking mechanisms. It is also easy to add automatic openers for those who want to take full advantage of their sliding doors.
As Building contractors, you are responsible for purchasing door systems for your homes. You have entire subdivisions of homes to contend with, and these homes will see many years of use.
You need to ensure that the chosen doors are durable, attractive, and easy to operate. It would be best if you also chose doors that will work well with the design scheme in the home and will appeal to potential buyers. Sliding doors work well in new construction projects because they are functional and affordable.
Many people consider sliding doors an attractive feature in a home – especially when there is not much space for opening a swinging door. There is no need to worry about whether or not you have room for a swinging door when you choose sliding doors; instead, these doors take up very little space, so they should get considered when there is limited space. As a building contractor, you can fit a sliding door into any home you plan to build without worrying whether it will open properly.