Growing a real estate business requires managing an increasing number of properties and tenants, which can become increasingly challenging the more the company grows. Whether people own apartment buildings, invest in them, or manage real estate on behalf of owners and investors, there are tools that can help.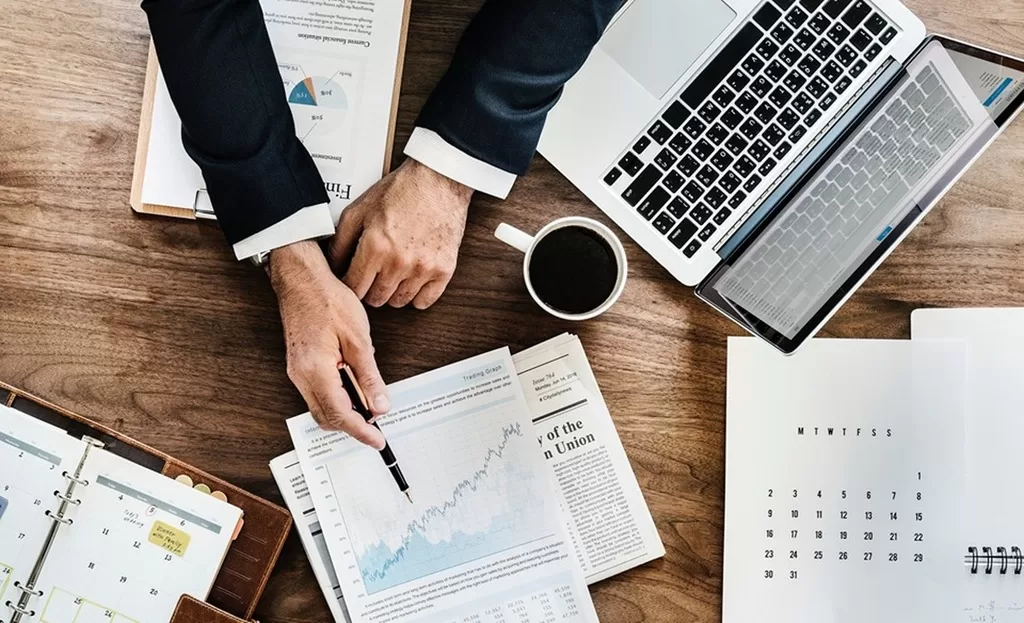 One of the top tools for professionals working in the real estate industry is property management software. This type of software provides a competitive edge for businesses during a time of great change.
While competitors are still struggling with legacy systems and paper-based processes, top-performing organizations and individuals are taking advantage of the benefits described below by investing in modern software solutions.
1. Free Up Time
Real estate managers still relying on legacy systems spend much of each day performing repetitive manual processes. Commercial property management software automates many of the steps required to perform key tasks like billing tenants and paying service providers, managing facilities, and generating reports for investors. This, in turn, frees up time for real estate professionals.
2. Reduce Stress
There's no need to stay up at night worrying about whether there are essential tasks that aren't getting done. Property management software allows real estate managers to access all of the most important tasks, dates, and deadlines from the same easy-to-use dashboard.
When they use it to their full advantage, managers no longer have to worry about missing key dates like rent reviews and lease expiries, property inspections, and other essentials.
---
Read Also:
---
3. Improve Efficiency
Automating workflows and organizing information saves real estate managers time and money. Instead of having to choose between hiring extra staff to facilitate taking on more properties and generating extra revenue, they'll be able to leverage the software, itself, to accomplish the same goal without additional expenses.
4. Gain Access from Anywhere
These days, almost all property management software is either cloud-based or offers flexible access features. The ability to access key information from anywhere makes it possible for real estate managers to keep track of what's going on, even when they're not in the office.
They can communicate with tenants, investors, and key stakeholders, access data, and even generate reports from anywhere with Internet access.
5. Reliable Security
A lot of business professionals question whether it's really secure to use cloud-based software. In fact, there is ample evidence that data is more secure in the cloud than it is when stored on-site. Software designers have more resources to devote to cybersecurity than the average company, so this makes sense.
As long as real estate managers choose high-quality property management software designed by reputable firms, data security worries and woes will become a thing of the past.
Cloud-based applications feature robust security measures designed to protect users' data whether they're accessing it from the office or elsewhere. As a rule, sensitive data is protected more effectively when stored on a secure cloud than it is in an office server.
6. Eliminate Errors
Until the popularization of property management software, most real estate managers used two separate systems for keeping track of property information and related finances. This led to wasted time, as it required entering data twice, and increased the chances of human error.
Managing finances and material concerns from the same centralized platform makes it possible to set up automatic transactions, automate fees and payments, and check financial information in real time, all of which also reduce the chances of needless errors being made.
This, in turn, helps real estate managers save money by helping them stay on top of rent collection and avoid late fees with vendors.
7. Get Real-Time Reports
Access to real-time data also creates more transparency into how a real estate business is running. From assets and liabilities analysis to property and portfolio reports, a good property management software system will be able to take real-time data and use it to generate actionable information for property owners, real estate investors, and other key stakeholders.
8. Improve Compliance
These days, it can be hard just to keep up with all of the changes in regulations regarding how information gets handled in the modern world.
They're designed to protect consumer privacy, but tenants aren't the only ones who stand to lose if a lack of compliance with information protection laws leads to a data breach. This kind of situation happens all the time, and it can leave real estate professionals facing fines and reputational damage.
Using high-quality property management software can help in two ways. First, software providers are committed to data security, and cloud-based systems are now some of the most secure solutions available, which makes a data breach unlikely.
Second, property management software provides an audit trail for businesses that do face compliance concerns, making it easier to prove that they have taken appropriate steps to protect consumer data.
9. Deliver Better Service
These days, mobile apps are incredibly commonplace. Using a property management software program that has an integrated mobile app will make it possible for real estate managers to get access to real-time information right from their phones, whether they're at home or out visiting properties or tenants.
10. Boost Morale
Investing in a software system that makes employees' lives easier will boost morale in any real estate manager's office. Workers who feel that their time is valued tend to stay more motivated, be more engaged, and maintain more openness to collaboration.
No business can be successful without dedicated staff that feels satisfied with the work environment, and providing people with the tools they need to succeed is a great way to boost both individual and company morale.
Start Investigating Options
Not all property management software is created equal, so real estate managers should exercise care when deciding which one to use.
Get some referrals, look into established companies, and start reaching out for additional information. Since each company's needs are a little different, there's no one right answer as to which software solution will provide the best value for the money, and it can take some time to make an informed decision.