Accelerating crime rates mean home alarm systems are now more popular than ever.
The good news is that modern systems have some very cool advanced features that provide your property with the best possible protection from intruders, vandals, burglars, and other opportunists.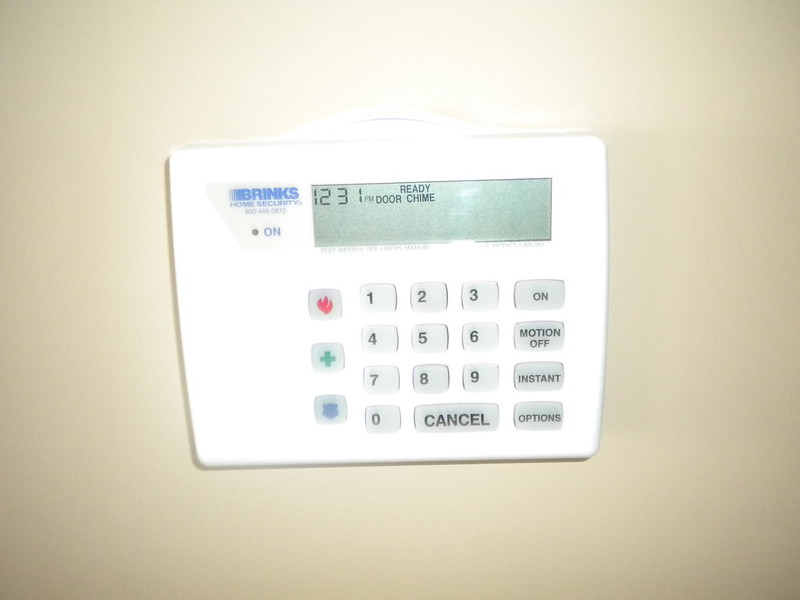 In this article, we are going to talk about some of the people that could benefit most from a professionally-installed home alarm system.
Long Work Days
Many people spend over 16 hours away from their home each day during the workweek giving robbers plenty of time to get to work.
With a home alarm system, you can receive instant alerts on your smartphone should any unusual activity be detected on your property.
Such as system will also allow you to capture video footage from various angles that could be useful to have as evidence if the local police don't respond in time to prevent a crime.
Vacationers
Those who like to go on lots of vacations are certain to benefit from getting a professional home alarm system installed.
After all, there is nothing worse than returning from a relaxing, two-week break overseas only to find thousands of dollars worth of items missing from your home.
While some people think that secure external locks, doorbell cameras, and timer lights will be enough to deter opportunists from targeting their homes, this is not always the case.
Today's home robbers have access to technology that yesteryear's criminals could only have dreamed of.
For example, some opportunists go as far as to check out homeowners' social media accounts for any evidence that they are away from home, such as posting recent photos abroad.
Fortunately, a high-quality modern home alarm system is equipped with remote access/monitoring and security lights and cameras, and can even be linked up to local police stations.
---
Read Also:
---
Single Folk
Living alone can have lots of advantages and more people than ever are choosing an independent lifestyle. However, the prospect of having to protect a property from intruders is something many young adults fear.
A home alarm system doesn't only protect your belongings and your home, it also protects personal safety.
Those that live in high-crime areas find it much easier to sleep when their properties are equipped with professional home alarm systems.
The Elderly
Thieves have long been know to target the homes of elderly widowers and married couples as they assume they'll be less able to protect themselves due to health conditions caused by old age.
Many people become frail in their late senior years and will struggle to defend themselves from the most inexperienced home robbers.
Home intruder attacks are becoming more violent in some areas than ever with some criminals vengefully turning on property owners when they don't find anything worth stealing inside.
If you want to make sure your aging grandparents are safe, convincing them to invest in a modern home alarm system for their property is one of the most effective first steps to take.
Some of the best home alarm systems feature wellness alerts that can help older homeowners live independently for longer.
In systems with this feature, users simply press a button on an alert device and they are immediately put in contact with the emergency call handlers who notify appropriate first responders.
This feature has helped many older people who have taken unexpected falls to receive timely, proper assistance instead of being stuck on the floor with painful injuries until someone next comes to checks on them.
Home Letting
If you decide to let out your home, a quality home alarm system can protect it from vandals even if the tenants are irresponsible with door security.
Footage from home outdoor security cameras, which are an essential component of a good property alarm system, can also be useful when it comes to identifying vandals.
Many people who notice minor damage to the outside of their property sometimes automatically assume that the culprits are humans, only to check security camera footage and find out that a wild animal is responsible.
Further Features
While home alarm systems might be primarily designed to protect your property from burglars and fires, modern systems come equipped with many handy extra features.
One feature is carbon monoxide detection. Carbon monoxide is almost impossible to detect but it's deadly to people and pets if it is allowed to build up.
With more people removing sources of ventilation from their homes to save energy, monitoring indoor carbon monoxide levels has started to become more important.
It's possible to buy separate CO alarms, but home security systems with built-in CO monitoring capabilities are convenient.
Another feature that many modern alarm systems have is home energy monitoring. With such a feature, homeowners can keep an eye on room temperatures and automatically adjust thermostats when away from home. They can also turn lights on/off from the office.