A tree grows. It expands to the point that it obstructs other areas of your house.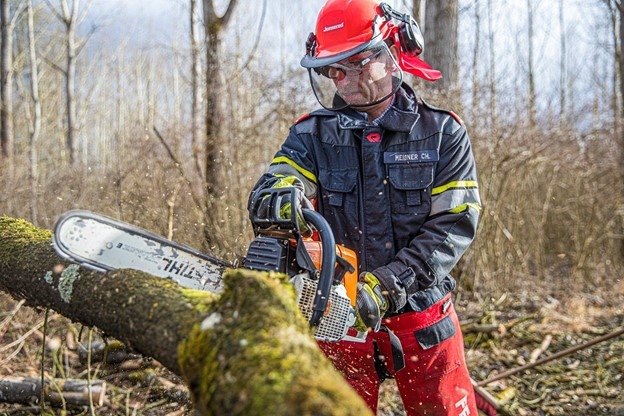 When you own trees, you are responsible for maintaining their health and safety, which can be challenging. And there are some tree jobs which are risky to do alone.
You will need help from professional tree services to ensure your tree is in the best shape. If you require tree care for your house or company, do your research properly.
When you hire a tree service, you have to be aware of the risks. So, in this article about questions to ask before hiring a tree service, ask them before hiring them. And make sure you agree with their answers.
Do you Have Any References?
Check out its previous clients first. You should check the firm's online reputation to discover whether it's right for you.
One of the best ways to acquire a clear picture of a company's work techniques and experience is to check out references from previous customers. In addition, other people's experiences with a service might teach you a lot.
Determine whether the company is right for you by checking your previous job records. It allows customers to leave evaluations on their website before beginning work.
Do you Have a License and Insurance?
To ensure your safety and the safety of your property, you should only work with experts that are both licensed and insured. Getting a license implies that a firm is serious, honest, and obeys all legal regulations.
Request a copy of the tree service's insurance policies to be sure they're properly covered. Ensure they have liability and worker's compensation, which are two of the most crucial forms of insurance.
If the tree removal firm damages your property while trimming or removing the trees, liability coverage will pay for the repair costs. And doing a job if an employee injures then the company worker's compensation insurance will help cover the accident. It takes the risk off you.
---
Read Also:
---
Do you Have Experience?
Asking a tree removal company how long they've been in business is an excellent way to see whether they've dealt with similar situations before. Choosing a "younger" company may not be the best option if the job looks difficult.
Only a company with extensive expertise has seen and done it all when it comes to tree services. Hiring an experienced business may help you conserve trees by trimming them rather than removing them, saving you money in the long run.
Do you Employ Subcontractors or Temporary Workers?
Subcontractors allow a firm to increase its product and service offerings without hiring, educating, and retaining more employees.
Using subcontractors has both advantages and disadvantages, but as a homeowner, it can result in wasted time and money if the contractor/subcontractor relationship is poor.
Subcontractors are not accountable for damage to your property. It is difficult for the employing contractor to supervise and stick to quality standards when the workers are not working directly. In contrast, subcontractors do not have a stake in your project or the business.
Do you Have an Estimate for the Project?
It's essential to determine whether the service you're interested in provides a precise estimate. With this information, you'll know just how to manage your money. In addition, obtaining an estimate will allow you to compare the price with those of other services quickly.
Get the best available offer and price/quality ratio. Keep an eye out for any warning signs which may appear. It might indicate that the firm is new and inexperienced in the industry if the pricing is too cheap.
It's also a sign that you're dealing with an illegal service if the pricing is different when you call and meet in person.
Do you Have a Plan?
You can get a good idea of a company's procedures and work ethic by asking them, "Do you have a plan?". If the problem is complex, a qualified and experienced service will answer this question and explain precisely how the company will approach it.
Ask the tree service you speak to for recommendations on how to handle the tree's dead branches. If a service provider does not express an interest in addressing the questions you have asked. Then continue your search for a superior one.
Do you Have Any Idea When you Will Finish it?
If you want to know which service is the best fit for your needs, consider how long it will take to finish the project.
The extent of a tree service job might vary massively depending on the topic. It isn't always a bad sign if they estimate how long the job will take, as long as they provide you with some time frame.
Even after viewing the tree, if they still don't know how long it will take, that's a problem. It is clear that the organization lacks expertise, and you should look elsewhere.
Do you Know What Kind of Equipment you're Going to Use?
A meaningful way to tell if a company is good at what they do is to look at its tools. Only reputable and trustworthy tree services use high-end tools.
You should only choose a tree service that utilizes professional-grade tools. If you use a poor-quality tool, it is impossible to complete it with a high standard.
Another excellent indication of the company's professionalism is how it handles challenges. The safety steps they're ready to take to safeguard their employees and your property show how highly they appreciate their employees and their customers.
Do you Have a Plan on How to Clean up Afterward?
Some services will leave some debris behind, while others will clean it thoroughly. It's essential to be upfront and specific about whether you want the tree or branches chopped down or chopped up and piled for firewood. Keep in mind that these services are not included in the contract. Check your contract to see who is liable for cleanup.
Do You Have a Plan to Protect My Home?
The safety of your possessions is also a top consideration. Find out how the firm protects your property from harm. Cars might leave behind ruts in your yard or fall branches and damage your home or landscaping.
As long as your business is insured, it's best to avoid causing any damage. Accidents sometimes happen, but you can lessen the likelihood of an issue by working with a cautious team.
Do you Provide Emergency Help?
When there is an emergency with a tree, you want help. Check out services that are always ready to support you. They should have the tools to do the job safely and quickly, so you don't have to deal with the stress of tree problems like this.
Conclusion
Tree maintenance is more than branches and leaves. Before hiring a tree service, there are a number of things to keep in mind.
An easy job to cut down a tree can cost a lot more than it should if the worker does damage. Finding the best tree service assures a job correctly done and a safe home.
In this article, questions to ask before hiring a tree service will help you choose the perfect tree service you require for your tree.