Every individual in the process of building a new home is often advised to pay close attention to roofing.
But if they work with top roofers like Equity Builders Roofing they have nothing to worry about. Here are some of the qualities of good roofing contractors: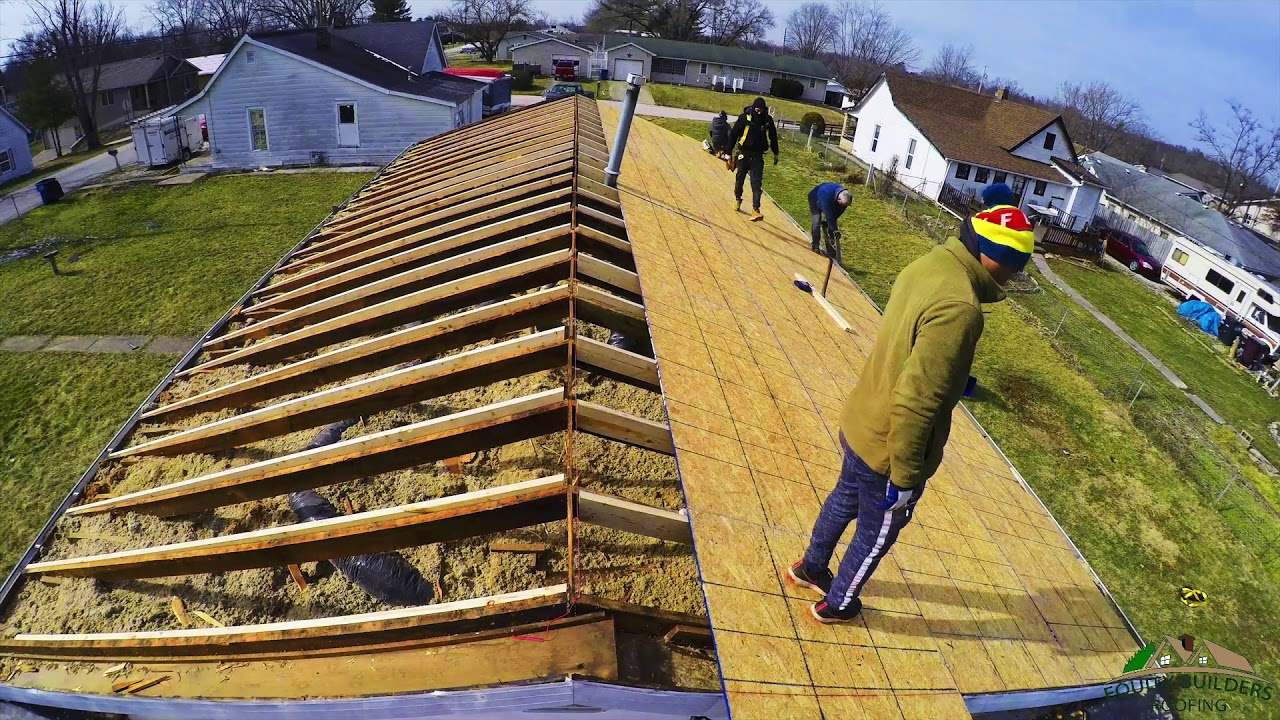 Proper Certification
Every good roofing contractor is expected to have proper certification for the work they do. Working with a contractor that claims that having a license is not important is putting the roofing of your home at risk.
License help in determining if truly a roofing contractor is as qualified as he says in the roofing field, or not.
There are several building codes that roofing companies are expected to follow while rendering their services, and only a licensed one will know what's expected of them.
When a roofing contractor or company has issues with providing their license and other necessary permits, then there is a high possibility that they are not professionals in the field.
---
Read Also:
---
Good Insurance Policy
No matter how hard it is, every homeowner should try as much as possible to know if the roofing company they intend to hire has a good insurance policy or not. This is due to the fact that unexpected things can occur during a roof installation.
When they do, and the worker in charge gets injured, the company's insurance policy is supposed to cover the medical bills for the injured the person might have suffered.
If an individual chooses to work with a roofing company that is not properly insured or licensed, such a person can be litigated when such events occur.
So, therefore, it is important for individuals to verify every insurance information provided by a roofing company before working with them.
Excellent Craftmanship
If you've seen people deal with the disadvantages associated with inferior roofing services and low roofing materials, then you'll agree that choosing the right roofing contractor to work for is key.
When looking for a good roofing company to work with, it is important for an individual to visit their website for reviews about their workmanship.
To be more sure, the person can call a few of the people who wrote the reviews to ask about their quality of service and level of customer satisfaction.
Every roofer who's passionate about their services will make sure to satisfy their customers to some extent. They'll neither use poor quality equipment in working for their clients nor ask an unqualified engineer to deal with the roofing of their homes.
High Level of Experience
Experience is also one of the qualities to look out for when searching for a roofing contractor to hire. Your reason for choosing to work with a roofing company shouldn't be only because you love their web design.
The first thing you should do when visiting the website of your desired roofing contractor is to find out if they have experience in installing the kind of roof you want for your home or office.
It's possible for a roofing contractor to have the expertise, yet lack the experience to overcome some common challenges that come with roofing projects.
Besides, a roofing contractor may be very good at roofing simple homes and lack the capacity to deal with the roofing of huge buildings.
You have to know your roofer's area of specialization to avoid mistakes. Remember that your hard-earned money is at stake here.
Communication Skills
Good roofing contractors are expected to be open and transparent to their clients. They should have a reliable medium of reaching out to them in the process of executing a project at all times.
But before working for their clients, roofing contractors are expected to know what their clients want, and the only way they can get this is by communicating with them.
When there is a lack of communication between a service provider and their clients, a project may not turn out to be as successful as they both want it to be.
Sometimes, people are liable to make choices of roofing style that may not be suitable for their kind of building, but if their roofing contractor decides to put them through, they'll be inspired to make better choices.
Aside from those mentioned above, there are other qualities expected of good roofing contractors. One of these is the ability to keep up with the estimated time for a roofing project.
Roofing companies that have a record of taking forever to complete roofing projects for their clients can't be trusted. All good roofing companies are expected to provide fast and efficient services to their clients.