Everyone needs to care about something. Some people are used to taking care of pets which are a pure source of love and happiness. Others prefer to look after plants which also are living creatures. A person who knows how to provide care and assistance seems to be kinder and even more positive.
Students often decide to get a pet or a houseplant to add bright colors to their sometimes gray routine. Indeed, such things are said to reduce stress and improve mood and well-being.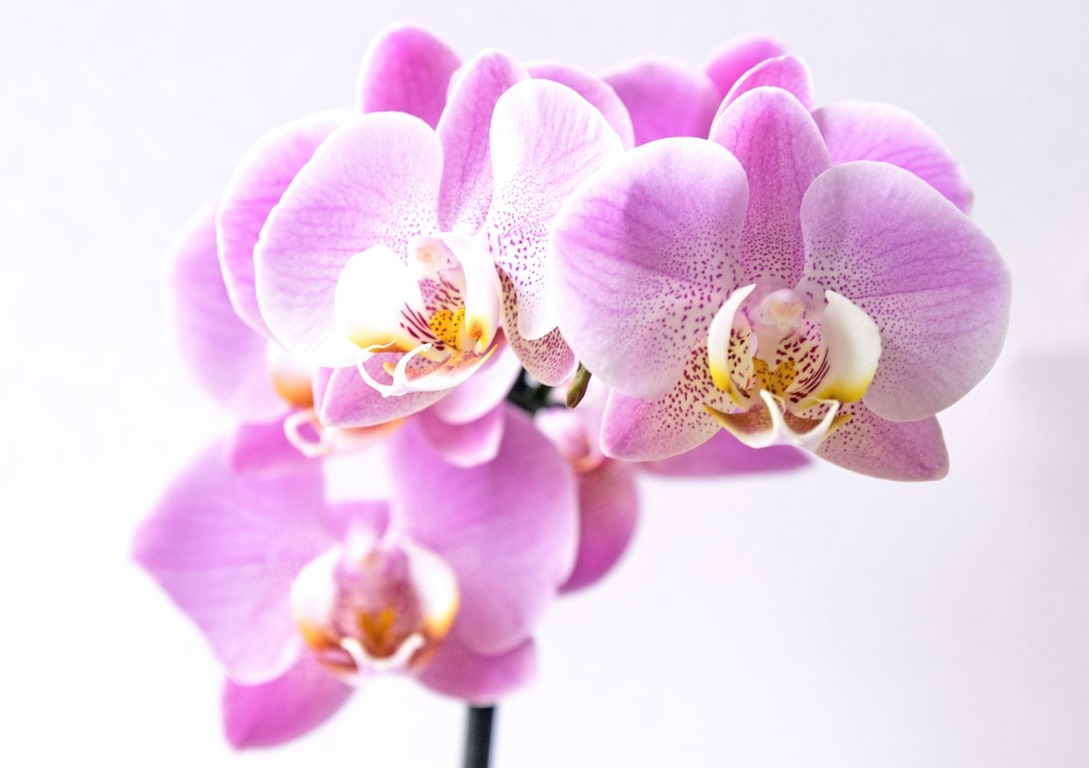 But if dealing with a dog can turn out to be challenging, taking care of flowers is an easier and more pleasant journey! Still, houseplants are not just pretty decorations. Even the smallest flower requires appropriate keeping – so, if you've skipped Biology lessons, it will be more difficult.
If you want to become a real gardener and create a botanical garden inside your house or dorm, you will need to devote a lot of time to it. Using services that provide custom writings helps each student economize time and achieve all their goals. So, before taking up a new hobby, make sure you have free time and enough knowledge to do it.
If you have chosen gardening as a new activity, it is recommended to start your acquaintance with the simplest plants. Why? Some blooms are so inconsistent that they will not stay with you even for a short period if not given enough attention.
Bright appearance, dazzling colors, or stunning flowering are the virtues of plants with a problematic character. They are the first to attract the attention of people. Thus, novice growers often purchase fashionable plants, not considering their capriciousness. This article aims to describe some of the worst flowers – for beginner gardeners.
1.  Alocasia
It is impossible not to recognize Alocasia even among the collection of the most colorful plants. This tropical plant is popularly called an "elephant's ear" because of the large leaves, resembling an auricle in shape. It comes from the tropics. "Crying before the rain" is said to be one of the most distinguishing features of Alocasia.
Regardless of its effective appearance, Alocasia is very difficult to keep at home. It requires conditions similar to its native tropics, and its peculiarities are the following:
Alocasia loves heat, partial shade, and humidity.
It does not tolerate temperature extremes.
The optimum temperature for this plant is not lower than 20°C (68°F).
2.  Phalaenopsis Orchid
The very name of this flower can scare some people. But can the beauty of an orchid prevent somebody from buying it? Perhaps only when one knows what difficulties are hidden behind.
Phalaenopsis in Greek means "resembling a butterfly." Indeed, the flowers of this type of orchid resemble bright and elegant wings. It is especially valued by students who prefer decorating rooms with small but beautiful elements.
Phalaenopsis is planted in unique transparent pots to not interfere with the penetration of light. But choosing a flowerpot is not the only problem. Particular soil is also needed. The soil used for this flower is a mixture of moss, bark, coal, sometimes a little peat, pebbles, and shells.
---
Read Also:
---
3.  Columnea
Real stars of modern interiors and fashionable designs are beautiful Columnea. It rightfully enjoys the status of an extravagant overseas miracle. Capricious to the point of being almost untouchable, these fantastic plants can grow up to 80 cm in length and create elegant, unusual bushes.
Difficulties with this houseplant begin with selecting the right place for the flowerpot. Columnea is afraid of drafts, change of position, and stress. It reacts by dropping its leaves.
The plant needs soft light – preferably a diffused bright or semi-shaded place with stable lighting all year round. The hotter the summer, the better this tropical beauty feels. Still, the plant should be kept in cool conditions at a +15 to +18 °C (59 to 65 °F) temperature in winter.
4.  Camellia
Camellia is a mountain plant that can be compared to a proud beauty. But taking care of it is not easier than the previously described flowers. This one needs constant, intense daylight. The buds can crumble when the degree of illumination is changed. The air in the room should be cool and humid, too.
5.  Medinilla
Medinilla is a plant of extraordinary beauty. Its multi-tiered complex flower will not leave anyone indifferent. Still, this tropical whim requires proper conditions – a temperature must be at least 16°C (61°F), and high air humidity is also a plus. Note that watering should be moderate.
Moreover, the care of this flower depends on the time of the year. During flowering (May-August), the temperature in the room must be maintained within 18°C-25°C (65 to 77°F), and within 15°C-18°C (59 to 65 °F) during the dormant period. When the Medinilla blooms, it is prohibited to rearrange or turn the pot.
6.  Gardenia
It is a gorgeous plant with glossy, leathery leaves and a strong scent of creamy blooms. Still, before buying it, remember some of its main features. It will quickly drop all the buds as soon as you move it from place to place.
Turning the flowerpot or pouring it with cold unboiled water can have unpleasant consequences. It likes only eastern or western windows and does not tolerate low temperatures (not lower than 15°C/59°F).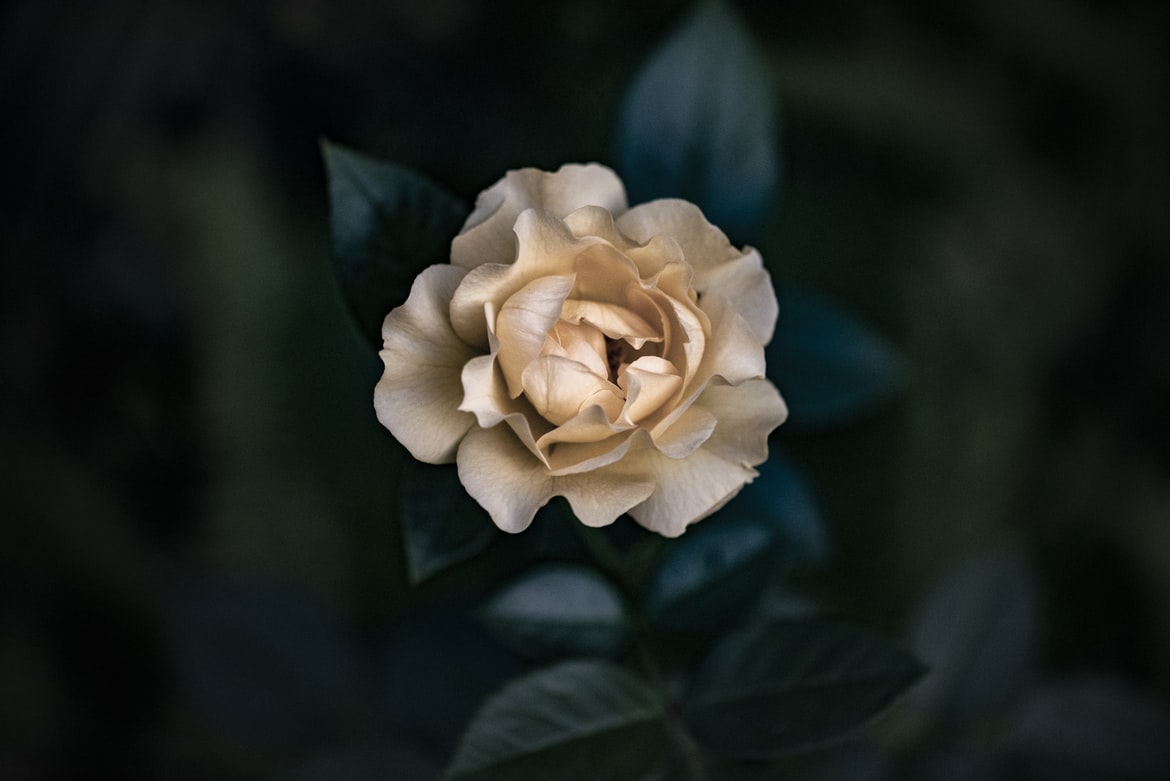 7.  Tradescantia
Tradescantia has interesting leaves with silvery stripes. The lower part of it is a beautiful lilac color. Though it is pretty challenging to achieve blooming, its unusual greenery is a lovely decoration for the house. The natural habitat of Tradescantia is a tropical and temperate climate. So just imagine how difficult it is to reproduce the conditions it requires.
Indeed, Tradescantia can dry out from direct sunlight on the south side while losing its color on the north. Lack of light can lead to the loss of leaves and flowers, and lack of moisture can even kill the flower.
Final Words
Before reading this article, you may have thought that taking care of flowers is as easy as pie. Now, you can understand that achieving results in gardening requires a lot of effort. So, the choice is yours – buy a cactus and water it once a year or keep a capricious flower and give it all your attention!