Having a separate space for studying helps students stay focused during study sessions. In addition, it helps them to complete their home assignments quickly and write better. Follow these tips if you want to create a study space for similar reasons.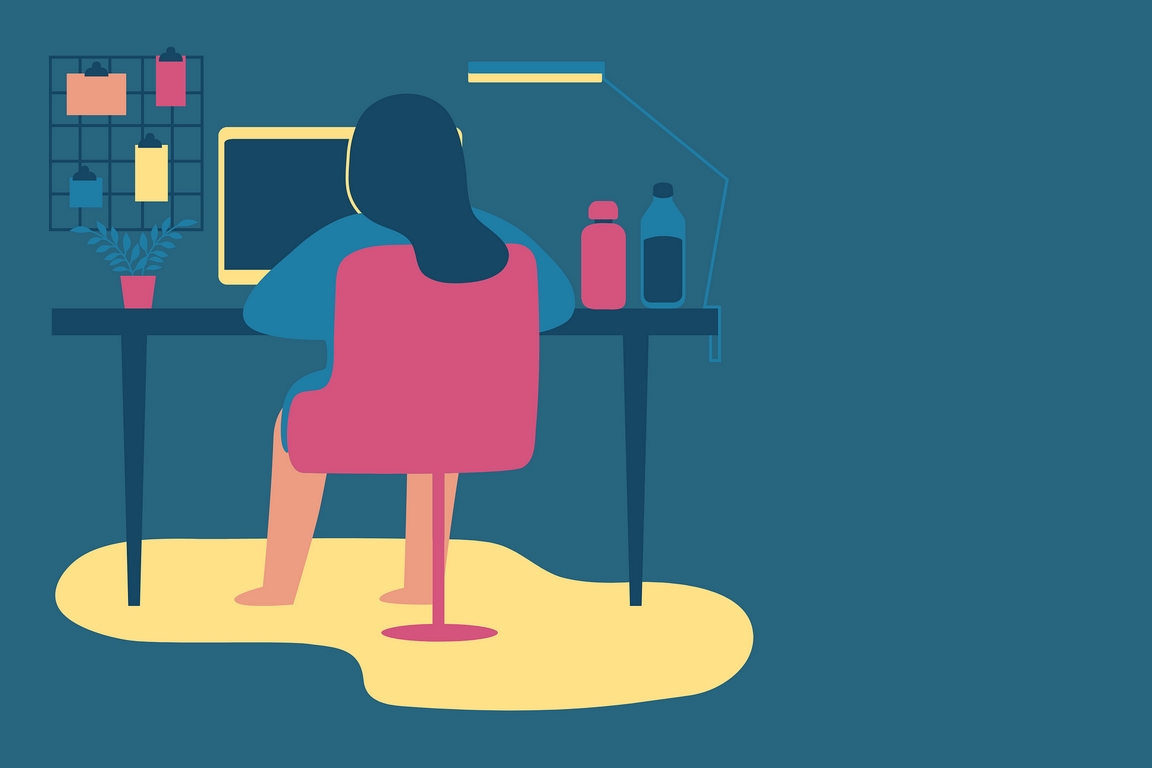 Pick One Place
The first step to creating a productive study space is picking an appropriate place. Doing your assignments in different corners of your home every day may affect your focus. Sitting on the bed with your laptop may make you feel like lying down and putting off the work.
Or, working in the communal area or sitting room may distract you and lead you to procrastination. Therefore, it is crucial to pick one place and make it your workstation. Having a dedicated corner for studying gives your mind the signal that it's time to focus on something important.
It also helps you to stop delaying your home assignments. All you need is to go and sit in that corner. Once you are there, your brain will only focus on the school tasks.
And, since this place will have all your writing and learning utensils, you won't have to get up again and again. Experts at Edu Jungles also suggest having all your necessary study items in that corner. These items may include:
Pencils and pens;
Erasers and sharpeners;
Highlighters;
Sticky notes;
Markers;
Notebooks;
Laptop charger;
So, please pick up an appropriate place for you in the house and make it a dedicated space for school/college assignments.
Eliminating Distractions
When creating your study setup, one important thing to do is eliminate distractions. Make sure that space does not have anything nearby such as:
Also, when you sit down for your schoolwork, ensure you don't have a phone. Otherwise, you will be tempted to check it now and then. Please keep it on silent somewhere far from you or switch it off.
If you need to use a calculator, you must have a separate calculator. Using your phone for a calculator can lead to procrastination. Also, have a calendar at your table, too.
It will help you mark important dates and deadlines and manage your assignment effectively. Putting reminders on the phone will allow you to keep the phone with you while studying. So, have a table calendar instead. Or use a planner.
Moreover, make sure you don't have younger siblings playing around that space. The noises and sounds will distract you and cause delays in your work. So, choose a quiet and peaceful time and a place free of distractions.
---
Read Also:
---
Ergonomic-it
When doing home assignments, it's crucial to maintain appropriate ergonomic supports. Doing so will help you to avoid back and neck issues. Here are some tips to make your studying space ergonomically correct.
Use an upright and supportive chair;
Use a rolled towel for additional lumbar support;
Keep your laptop at your eye level to maintain a better neck position. You can keep a sturdy item or book under your laptop to raise its level;
Keep your laptop's screen at around an arm's length;
Try using an external mouse and keyboard for better wrist and arm position;
Make sure you stretch and move frequently;
Take micro-breaks to change your position. Give your hands and muscles a few seconds or minutes to rest.
Following these tips will make sure you have a comfortable study space. After all, an ergonomically optimized workspace can help you keep injury-free and productive. You will feel less tired after completing your work. So, keep the ergonomic guidelines in mind when creating your workstation.
Look For Natural Light
Having a window right next to you might cause distractions for you. But, having a window somewhere else in the room is also a source of natural light. According to recent research, natural light enhances alertness and productivity.
Thus, people who work in natural light are more productive than those working in artificial lighting. Sunlight is known to influence melatonin production in the body.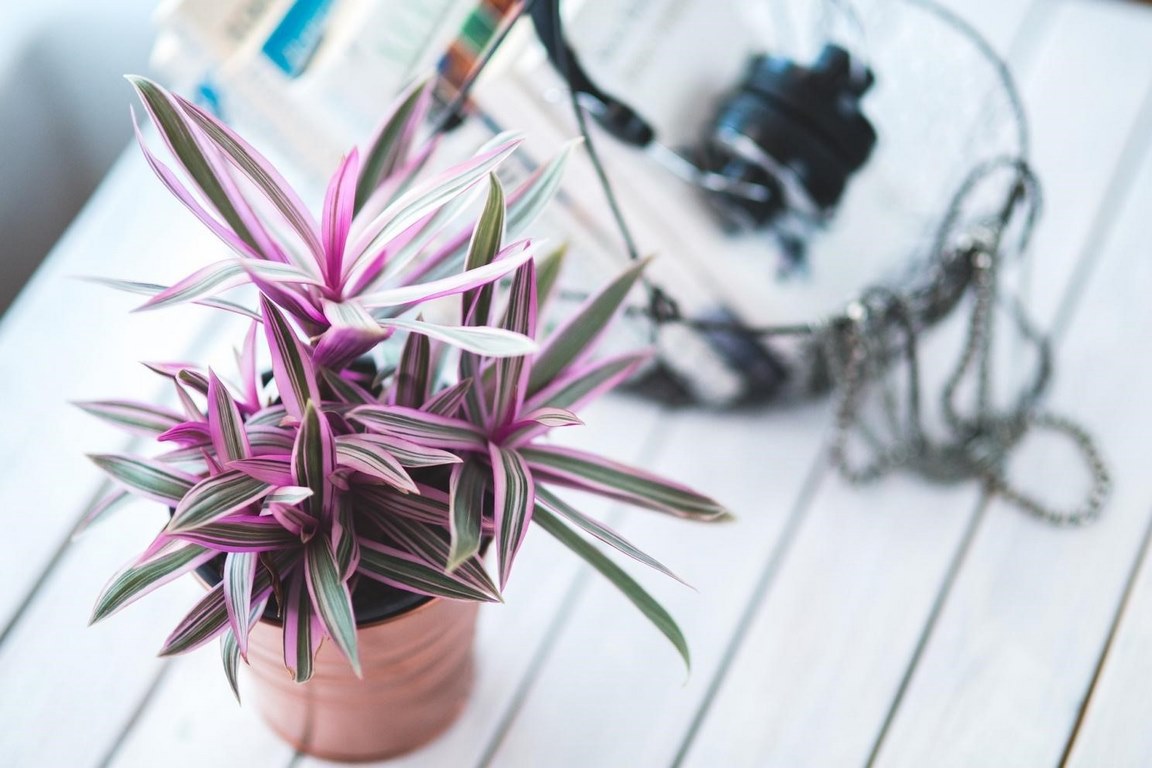 Melatonin is a chemical that directly affects alertness. Thereby, it is scientifically proven that natural light has a significant impact on your performance. So, make sure you pull the curtains open before sitting for your assignments.
If the room has poor lighting, try adding a mirror on the wall. Having mirrors in the room helps reflect light coming from outside the door. It makes your room luminous and bright.
As a result, you will have adequate natural light in the room to amp up your academic performance. If there is no way you can bring natural light to the room, consider another space for studying.
Buy Some Plants
Want to know how to make a study room appealing and pleasant? Boring workstations may make you bored of the work you're doing. Since you don't have any technological distractions, consider adding nature to your study corner.
Plants not only add beauty to the area, but they also provide several benefits. One of those benefits is that they help you concentrate better. Research reveals that activities done around nature are performed with better accuracy.
As a result, such tasks or activities yield better results. Besides, keeping plants near you increases memory retention. Here are seven indoor plants that you can consider keeping:
Asparagus fern: This plant is a member of the Lily family and is pretty cute to keep at a desk that gets sunlight;
Cordyline Terminalis: This attractive plant helps create a peaceful and joyous aura in the room;
Lucky Bamboo Plant: It is an air-purifying plant that produces positive energy;
Snake plant: It works both day and night to make your space cleaner and greener.
Don't Go Overboard
Personalizing the study corner can help with proactive learning for many students. Adding decorations such as photos, posters, and festive lights can motivate them to continue.
Additionally, colors that appeal to you can also be helpful. So, you can also try adding some colors such as green, blue, or yellow to bring about good feelings. However, make sure you don't go overboard with the personalization. Too many decorations can easily distract you from your work.
All in all, try to create a space free of distractions that gives you a nice feeling. In addition, doing your homework in such places will help you do better and yield great results. So, make sure you follow all the tips mentioned above to create an influential study station.