Without any doubt, painting is the best thing to transform your place.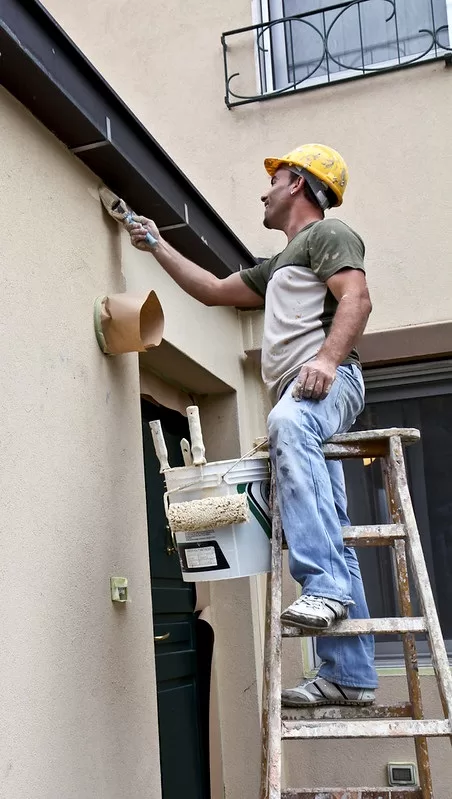 A lot of companies, designers and real estate agents in Toronto are well known. However, the paint needs to be perfect and viable against moisture and humidity.
Home painting provides a high impact on decorating budget and that means good value. encore painting enables you to achieve a whole new makeover in a fast turnaround to help you repair, redecorate and sell your house. It meets all the requirements a client has.
What Could Be the Reasons Behind Painting Your Place?
Most of us would agree that painting is a quick and easy way to refresh or update your home. From painting a child's room to changing the color of your exterior finish, painting is one of the home improvement strategies that's both cost-effective and produced immediate results. Some of the reasons we would need to paint our workplace are:
Painting increases, the real estate of your home. Painting both the interior and exterior will increase the overall real estate value of your assets.
Painting exterior walls, trim and other surfaces on the exterior will increase curb appeal
It promotes healthy indoor air quality
Painting enables keep dust, and dirt to a minimum.
Increases the durability of both inner and outer surfaces.
Painting is one of the most inexpensive remodels for your space.
---
Read Also:
---
Why Should People Live in Toronto Chose Encore Painting?
Encore Painting provides high impact, the best value, and fast turnaround in Toronto home painting. At encore painting, customers come with a 5-star review because of the excellent service.
Their ongoing commitment to a higher standard of quality results in happy customers, and their referral means they have done a good job. Loyal customers have always entrusted the professional team with their Toronto home painting and improvement projects for over 10 years.
Founded in 2008 by Jonathan Sarafinchin who grew up in an established family painting business, encore painting became one of Canadas top painting and decorating companies for 5 years in a row just because of his dedication and hard work.
Encore painting has a team of professional painters who proudly serve homes in the Greater Toronto Area including the City of Toronto. York Region, Peel Region, Durham Region, and Halton region. The reputation of encore painting stands for their excellent, integrity and performance. Their reviews and awards have proved it.
What Are Some of the Factors to Consider While Choosing a Painting Company?
There are many painting companies in the industry today which makes it a big hustle to choose one for your project. But there are important things you need to consider before going to a given painting company. Some of the features that define the best painting company include:
Level of experience: examining the number of years a given painting company has been in business helps to determine its level of experience in providing painting services.
Pricing: another important factor to consider because you have to look for a painting company that is within your set painting budget.
Company reputations and recommendations should also be considered in order that you hire the best painting company.