Here you will find an overview of the best edible mushrooms. Information and recipe suggestions not only make you want to collect but also to cook. But be careful: some edible mushrooms have a poisonous doppelganger!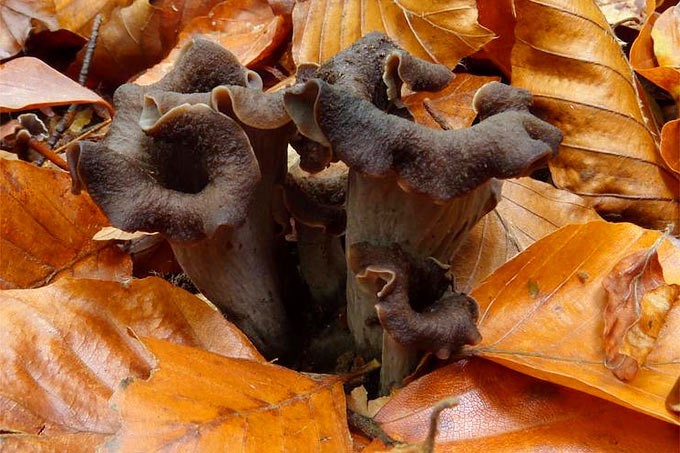 Autumn Trumpet (August to November)
A funnel-shaped to trumpet-shaped mushroom, three to twelve centimeters in size, gray-brown to almost black, hollow to the base of the stem, the edge bent outwards.
It occurs mainly in beech forests from July, less often in other deciduous forests, and often grows very gregariously in large quantities.
The autumn trumpet is a very valued herb mushroom. But be careful of dried or frozen specimens – the risk of food poisoning!
You can learn more here www.mushrooms.online
Echter Reizker / Edelreizker (August to November)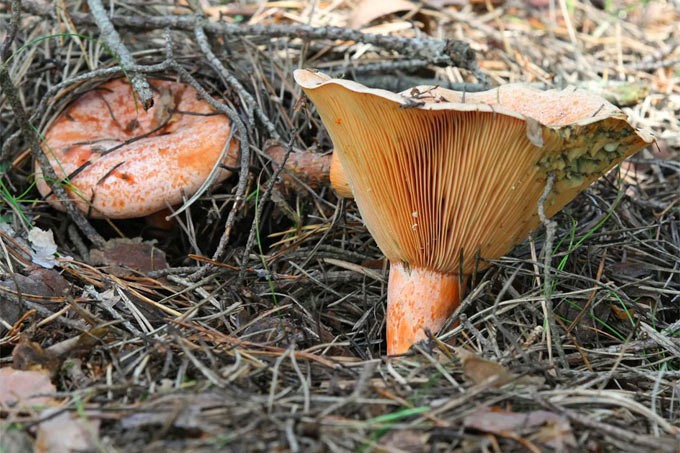 This mushroom has ocher to brick-orange-colored hat about four to ten centimeters in diameter with darker zones or drops and silvery stripes. It often occurs under pine trees or on juniper heaths. Characteristic are the never darker, but green milk and the silvery zoning.
Stick sponges (April to November)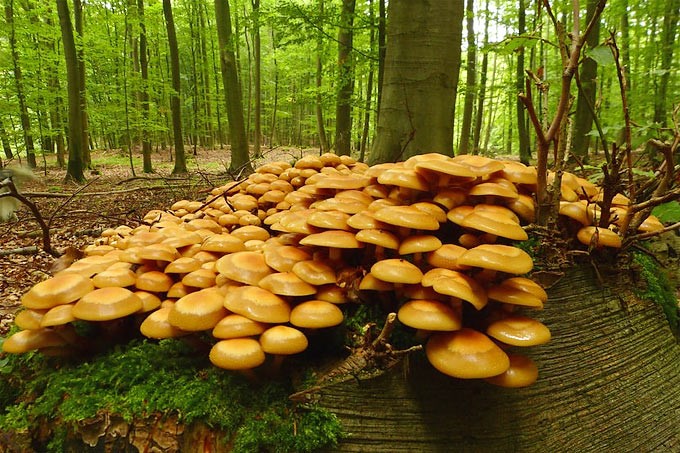 Stick sponges are often used for mushroom soups. However, extreme caution is required here, as it can easily be confused with the poison hatchet. Only the stem distinguishes the two types.
The stick sponges have protruding scales in the dark area of ​​the handle, followed by a light cream-colored, smooth handle separated by a membranous ring. Stick sponges grow almost all year round in almost all types of forest.
---
Read Also:
---
Chanterelle (June to October)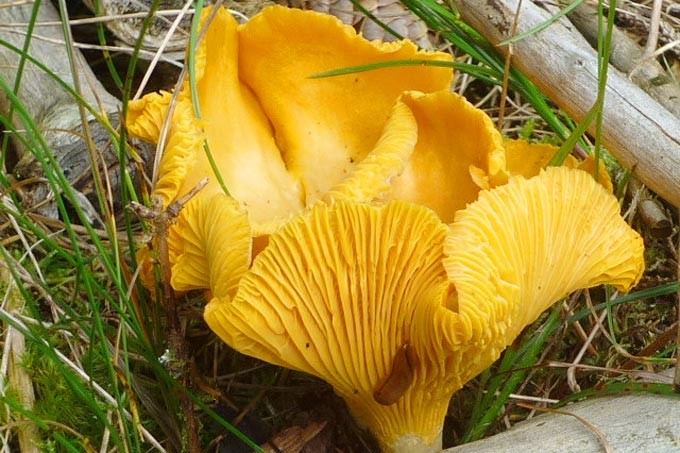 The hat is between three and twelve centimeters tall and changes its shape as it grows from arched to flat, deepened to funnel-shaped. The fruit layer has multiple forked lamellae.
From early summer chanterelles can be found in spruce and pine forests, often nests deep in the moss. Due to strong decline, the species is protected and may only be collected for personal use.
Schopftintling (May to November)

The large, cylindrical to the egg-shaped hat of the Schopf-Tinting is up to 25 centimeters high. As it ages, the hat "deliquesces" and rolls up and turns black.
This fungus can be found from early summer to late autumn in nitrogen-rich places such as filling and debris areas, fields, roads, and roadsides in gardens or on greasy meadows. The Schopf-Tinting is a popular edible mushroom because of its tender flesh.
However, be careful with old specimens. They dissolve within a few hours and are then inedible.
Morel (April to May)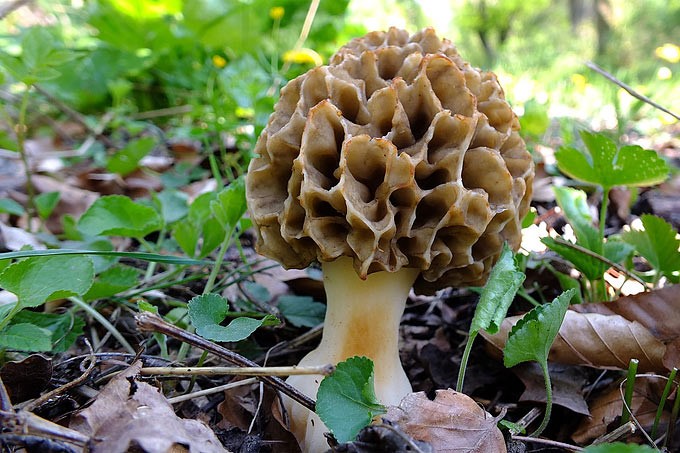 In spring, morel grows in alluvial forests and along streams, mostly under ash trees. They reach heights of three to ten centimeters, are round to ovoid, gray-yellow to dark brown, and have lighter ribs.
Food morels can also become very large, extreme specimens can be up to 30 centimeters high with a ten-centimeter hat width. All morel species are under protection in Germany but may be searched for personal use.
Porcini Mushroom (July to November)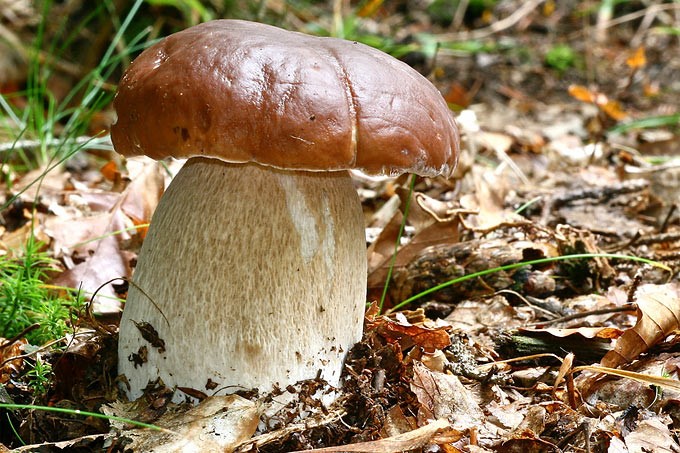 For mushroom pickers, thick boletus, which also includes the boletus, is certainly the most popular genus. Thick boletus is strong, thick-fleshed tubular mushrooms that live in root symbiosis with trees. The cap of the spruce boletus grows to 8 to 25 centimeters.
The handle is bulbous and has a barrel or cylinder shape. It occurs in summer and autumn, less often from May, especially under spruce and beech trees on soil that is not too wet. Occasionally it can also be found under birches, less often under oaks.
In Germany, it is under protection and may only be picked for personal use. It tastes pleasantly nutty.
Violet Red Chalk Knight (August to December)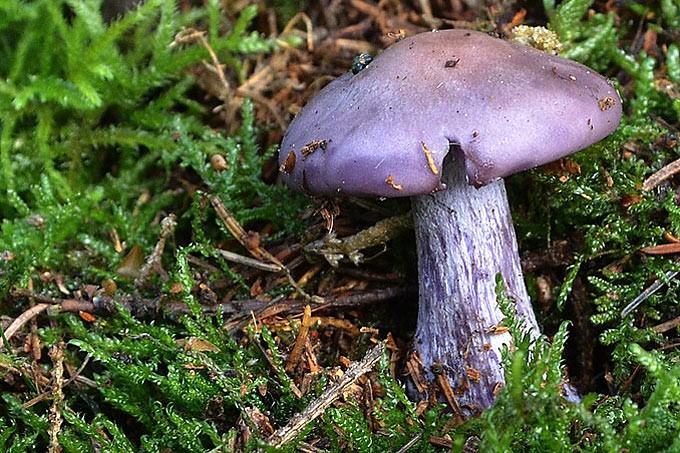 5 to 15 centimeters high, arched with age, flattening to funnel-shaped, smooth and shiny in an intense purple. It grows mainly in beech forests in the leaf litter, but also in spruce forests, occasionally also on meadows and in compost heaps.
Usually late in the year and heralding the end of the mushroom season. At its locations, it usually occurs in extensive rows or rings. Opinions about the food values ​​vary widely – from first-class, particularly sweet and sour pickled to perfumed.
Mohrenkopf-Milchling (July to October)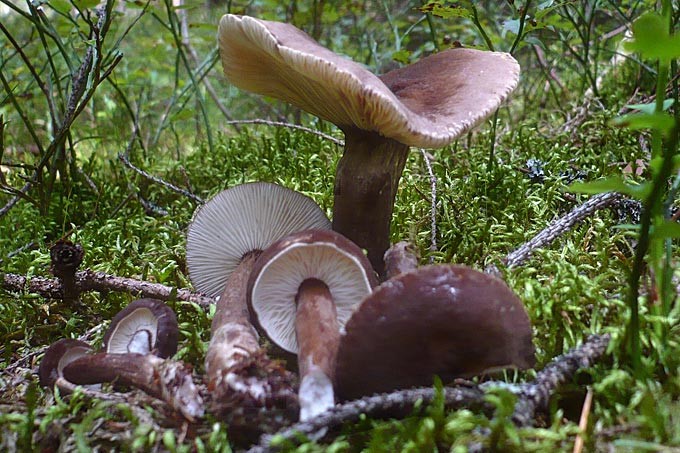 Wrinkled, soot-colored to black, and with a furrowed stem, this species doesn't look very appetizing. Nevertheless, it is one of the best edible mushrooms. However, it is only suitable for frying, not for steaming or drying.
The Mohrenkopf-Milchling occurs in late summer and autumn, in moist coniferous forests, exclusively under spruce trees and often on the edges of bog.
Hawk Fungus (July to October)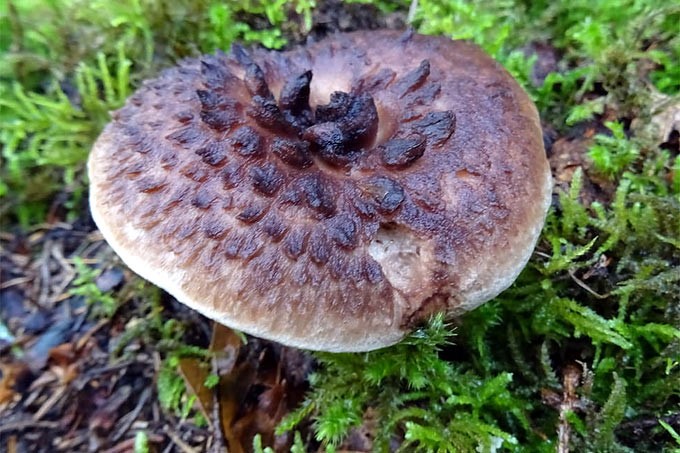 The hawk mushroom has a 10 to 25 centimeter large, young domed, later deepened, reddish gray-brown hat with dark brown, protruding scales. In the middle, the hat is pierced towards the stem.
It mostly occurs in spruce forests, but in Central Europe, you should seldom be careful if it is confused with the gall stinging, which, however, has an extremely bitter taste and a gray-green stem base.
Giant Umbrella / Parasol (July to November)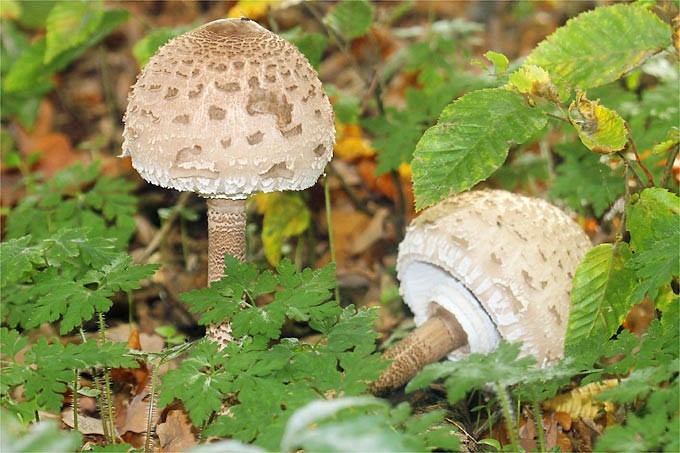 The most striking feature of these mushrooms, in addition to their often impressive size, is the sliding ring. The hat can be up to 40 centimeters in diameter. At first, it grows acorn-shaped and looks like a drumstick, then it opens up and continues to grow quickly with a flat arch.
The basic color is creamy white with a nut to dark brown scales. The stem is 15 to 40 centimeters long and slender. It grows from summer to late autumn in sparse deciduous forests, parks, and cemeteries, on the edges of roads and forests. The giant umbrella tastes mild and nutty – especially the ring.