If you love the thrill and adrenaline rush of riding dirt bikes in off-road terrain, it's essential to know how to customize a bike to give yourself the ultimate edge.
Customization allows a person to understand better what makes their dirt bike tick and finely tune it for maximum performance.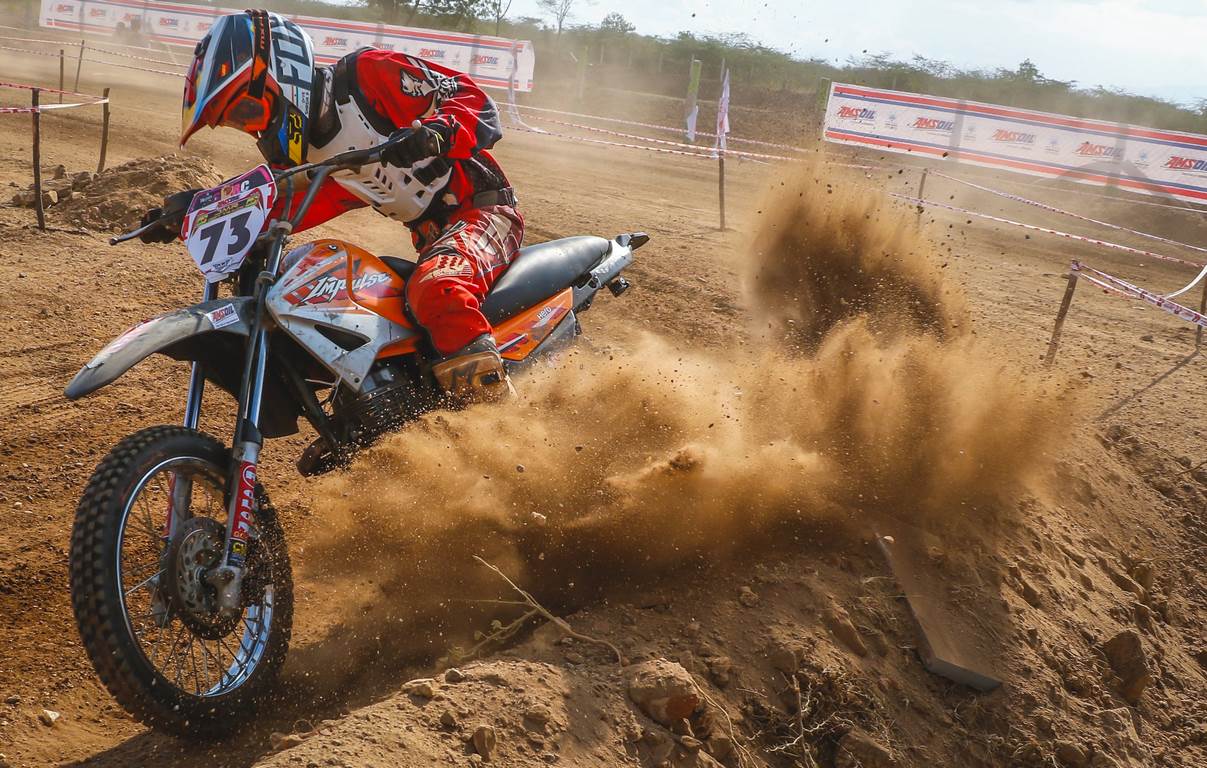 But, if this is all new territory for you, don't fret. Find a modern approach that will help guide even novices through customizing their ride so they can enjoy their experience even more.
Get to Know the Bike First
When customizing a dirt bike, a person needs to take the time to understand their ride. This means knowing the bike's components and features to make informed decisions when changing or adding parts.
For example, a person should learn about the latest suspension technology and what type of tires will work best for the terrain they will be riding on. They should also take detailed notes about the modifications done by previous owners and any issues other owners may have encountered during their experience.
Understanding a person's bike may also help them put graphics and wraps on the dirt bike to make it look more appealing and customized. With kits like the Kawasaki graphics kit, a person has a variety of options to choose from.
Get the Right Gear
Regarding dirt biking, a rider's safety should always be the top priority. This means wearing the proper gear when riding and ensuring it fits correctly. A good set of protective gear includes items like a helmet, boots, gloves, pants, chest protectors, and elbow or knee pads.
Another essential element is the gear ratio. Selecting the correct ratio will ensure that a dirt bike performs at its best, and it could lead to major issues if this does not happen. With proper research, riders will determine the most suitable gear ratios for their riding style and terrain.
Change the Bike's Tires
A great way to tailor a dirt bike to a specific type of terrain is by changing its tires. Different types of tires are designed for different surfaces and will provide better traction, grip, and control in specific riding conditions.
For instance, soft-compound tires are best for muddy terrains, while hard-compound tires are better suited for rocky or stony ground. Riders should also remember that some tire designs offer more stability than others, so it's important to consider their riding style when selecting.
Change the Seat
The seat is an important part of a dirt bike, affecting the rider's posture and comfort. If a seat is too tall, short, or narrow for a person, it won't provide the necessary support when riding over rough terrain.
Upgrading to a new seat may be incredibly beneficial, as many designs with better cushioning, improved ergonomics, and adjustable features allow riders to customize their seats to meet their preferences. Finding the right fit enhances performance and ensures long-term enjoyment on any off-road track.
Jet the Carburetor
The carburetor is in charge of supplying a dirt bike with the right fuel-air mixture. If this ratio is off, an engine may not perform at its best, and riders could have problems like foul idling or stalling.
Those who want to optimize the performance of their bikes can jet the carburetors by adjusting their size. This will require technical knowledge and should be done correctly, as it could lead to further issues.
When properly jetted, a carburetor provides an engine with a more consistent fuel-air mixture. Riders should also remember to check their carburetors regularly and clean them when necessary to ensure optimal performance.
Improve the Braking System
Having good brake performance is essential for a safe and enjoyable ride. Riders can upgrade their brakes in several ways, such as changing the type of brake pads they use or installing different types of brake rotors. This will help them gain increased control over their bikes and be able to stop quickly no matter what surface they are riding on.
When making changes to the brakes, it's important to remember that riders should always ensure that their braking system is compatible with the bike's frame before buying any parts. Different surfaces require different brakes, so riders should consider this when selecting parts for their dirt bike.
Upgrade Suspension Settings
The suspension plays a huge role in the overall performance of a dirt bike, and it's important to ensure it's properly adjusted. Riders can upgrade a bike's suspension settings by changing the shock absorber, stiffening or softening the spring rates, adjusting pre-load settings, and more.
These changes allow riders to customize their bike according to weight, height, and riding style. They should also remember that different terrains require different types of suspension settings, so they need to make sure they adjust these accordingly before riding.
Add Some Color
Color is a great way to personalize a dirt bike and make it stand out. Many products help riders customize their bike, such as stickers, decals, and different colored plastics.
These products are inexpensive and easy to install, so they're a great way to add style to a dirt bike without breaking the bank. These products may also protect certain areas of a bike from wear and tear, making them even more useful.
Install Protection Parts
Finally, riders should always invest in bike protection parts, such as skid plates or engine guards. These parts will help keep important components safe when riding over rough terrain and minimize damage if any falls or crashes occur.
These protection parts are essential for safety and performance, so riders should purchase them before riding. With the right protection parts, riders can enjoy their dirt bike for years without worrying about damaging it.
Customizing a dirt bike is a very enjoyable and rewarding experience for any rider. With the right parts, riders can make their bikes look great, run smoother, and perform better.
There are many ways to customize a dirt bike, so it's important to take some time to consider what changes will be most beneficial for a particular situation. Whether installing protection parts or adding color to a ride, these tips can help riders get the most out of their dirt biking experience.