Landscape design is a world in itself. It may sound like much, but home designers and experts spend years learning about landscape design worldwide.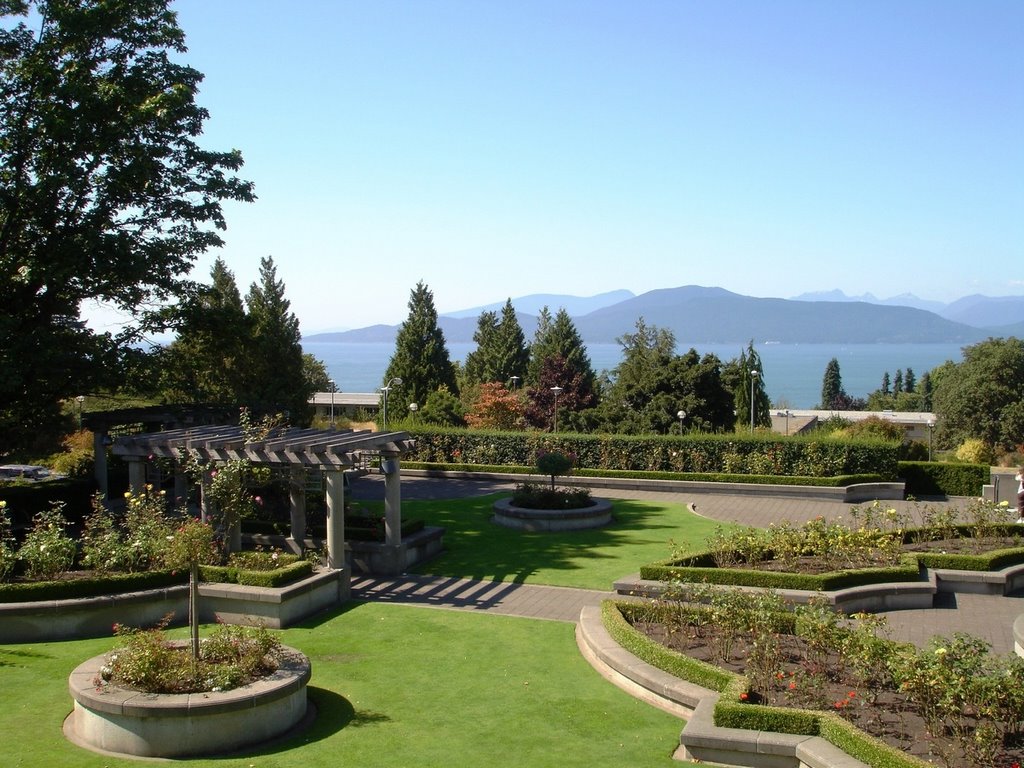 The sentence alone is enough to kill the idea of designing your landscape project. However, when it comes to DIYs, there are some basic principles that you can apply to create a well-proportioned space for yourself.
The idea behind learning the basic principles is to design and plan efficiently. Moreover, there are things that you should learn. For instance, if you are planning to flip a house, your landscape should be professional and eye-catching, like you have to work on all aspects, i.e., color, line, scale, and texture.
At the same time, if you are thinking of a landscape remodel, then learning the basic principles will be enough. That is to say, you can go crazy with your ideas while keeping the fundamentals in mind.
Scroll down to learn the fundamentals of landscape design.
1. Significant Exposure Abide by the Law of "Vertical Space Should be 1/3rd the Horizontal Space."
If you want to feel secure and have a sense of refuge, it is best to abide by the law of significant exposure. The principle does not come from the expert's personal opinions; instead, it is based on and derived from research and studies about human behavior.
Here the significance applies to the seating area (private solace). This means that when you have a bigger garden space, you can assign personal space for seating areas based on this law easily and design a safe haven for yourself right in the backyard.
Just take the paper and draw the lines and see if you can design the seating area abiding by this behavioral law. Needless to say, if the space allows it, follow the law in the entire garden.
---
Read Also:
---
2. Define the Rest of the Space, While Following the Regulation Line
The regulation line is one such principle that many landscape designers use over and over for landscape remodel. And for a reason: it works and makes the best of the space. The entire idea behind the regulation is about keeping something constant and then defining the rest of the space.
"Something" can be anything the pool, garden fountain, a tree, or something you do not want to remove. You can keep that particular aspect constant while designing the rest of the space. And while you might think that it will not work without removing the space, give it a try and perceive the new design along those lines.
Moreover, take some time and try different ideas while keeping the aspect constant and see if you find something. Additionally, you can think of rounding the constant aspect with flowers or other elements to amplify the focus of the constant aspect. For instance, if you are thinking of a tree as the constant, you can consider an S-shaped foundation bed-line and plant similar-looking plants.
3. Use Geometry the Fibonacci and the Golden Ratio Can Make Your Garden Beautiful
This post might already be on the crazy level. But Geometry or to say the Fibonacci has never failed when it comes to making things beautiful.
One of the major applications of Fibonacci in gardens is Japanese parks, known for their excellence and beauty. Another application is right in your garden.
Yes, look at the flowers you have chosen and find how many groups of 3, 5, and 8 you find (these groups have appealing nature), and that is why most gardeners choose such flowers.
Of course, this article will not discuss how to use Fibonacci or the golden rule in your garden you can find that on the internet. Just incorporate the ideas and see if it creates magic or not.
4. Plant Less, Choose Multi-Purpose Plants and Consolidate Annual Flowers.
Moreover, plants are small and big both types. In all, plants breathe life into a garden. And while it may not be a spiritual thing for you, try to add plants as you decorate yourself. For instance, Jewelry matters, but too much of it can make you look bad.
Similarly, plants are the one thing that you can do to amplify attractiveness. Additionally, consider multi-purpose plants, like herbs and other useful seasonings. Moreover, it is better to choose plants that bloom all year long when considering the varieties.
There are numerous varieties for planting in gardens; for instance, unity is one way to go. A multi-colored garden can make your garden look magical, whereas similar plants throughout the garden make it look more formal.
Conclusion,
As mentioned, this guide discusses the essential principles that allow you to redesign the landscape by following the fundamentals. In other words, like an expert. Do not go through the first design that you put on the paper that's what most professionals do. Just think it through and try to picture as many design ideas as possible.
Of course, you can always turn to the internet and get inspiration from the garden ideas thrown on the apps like Pinterest. Nevertheless, since you are designing the space for yourself, it is best to attach the personal touches yourself.
And given that you are going to live in the house for a long time, the time invested is worth it. Additionally, you can also hire professionals and review their ideas. And who knows, you might become the garden expert in your neighborhood with time.