Are you planning on purchasing an electric fireplace for your home – or planning to switch from a traditional fireplace to an electric one, but unsure if it would be worth it?
Luckily for you, we have compiled a list of the key benefits of an electric fireplace that could help you with this decision.
Keep reading to find out more!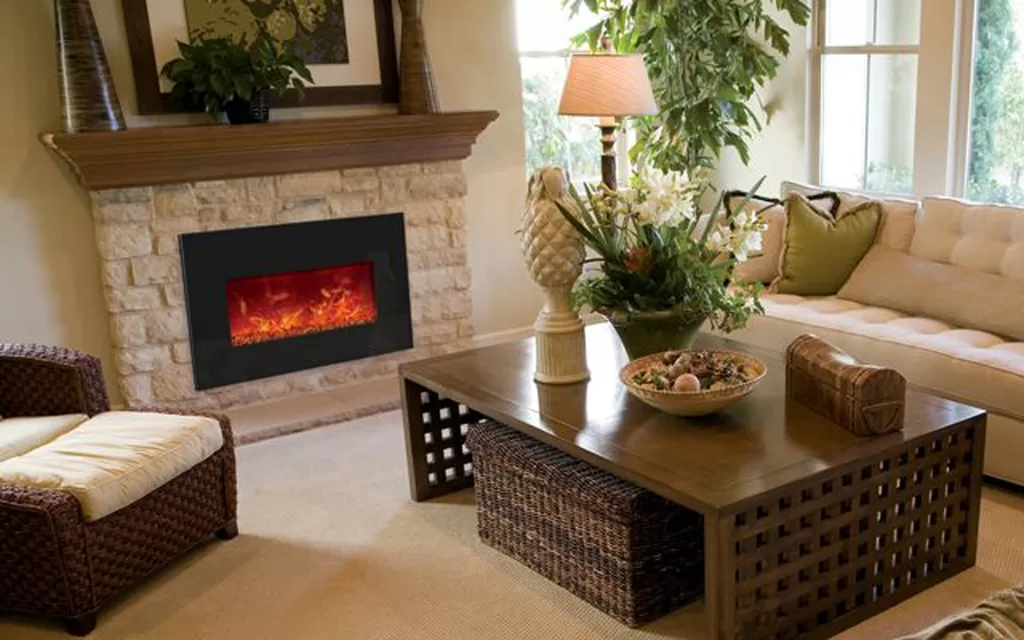 Maintenance Is Low
The initial setup cost of an electric fireplace is relatively cheaper than installing a gas or wood fireplace. Additionally, the general maintenance of an electric fireplace is much lower than the latter types as the probability of rust or corrosion is less than for fireplaces that use gas or wood.
This also means that the longevity of electric fireplaces is increased as a result of the absence of deteriorating parts. If you're looking for a fireplace solution that will last for years to come, an electric fireplace is one to consider.
---
Read Also:
---
Energy Saving
Contrary to what the majority of people believe, electric fireplaces do not actually consume a lot of electricity. This means that electric fireplaces are energy efficient, which can benefit those wanting to retain heat in their home without drastically affecting their energy bills.
In the current cost-of-living crisis, an electric fireplace can be an excellent alternative to your home's heating system if you're trying to save money on energy bills, as well as wanting to heat up a room.
Keep in mind that an electric fireplace will not heat up your entire home as effectively as your heating system, but it can be a good way to keep your home warm for the winter.
Safer Than Non-Electric Fireplaces
As electric fireplaces do not actually burn wood, the flames are not real, nor is there any gas being produced, which means that electric fireplaces do not release toxic fumes that you could potentially inhale.
These toxic fumes can negatively impact the air quality in your home, which may increase your risk of developing conditions such as lung cancer. This shows that electric fireplaces can help improve indoor air quality, therefore they are considered to be safer than non-electric fireplaces such as wood-burning ones.
Plus, as an electric fireplace only produces an image of the fire and logs, not the reality, they're not dangerous for children and pets who may play around with the fireplace.
They are easy to control with a remote, with simple on/off buttons, so you're given peace of mind that the electric fireplace can be switched off whenever you want.
Aesthetic/Stylistic Choices
With an electric fireplace, the options of styles and designs you can have are endless, so there is surely an electric fireplace that will suit your preferences. From modern to traditional, there are countless design choices to choose from, which cannot be said quite the same about gas or wood fireplaces.
In addition, you're able to place electric fireplaces in spaces where you wouldn't be able to place a gas or wood fireplace, making electric fireplaces versatile since there's no need for a chimney or vent – another advantage of electric fireplaces.
And there you have it – just a few of the key benefits of getting an electric fireplace for your home.