Smoke and ash dust! Perhaps it's the second thought that comes to your mind when you hear the word "fireplace".
The first thing of course is the blissful and relaxing warmth that you can get from its graceful flames. Whether dancing fire came from real logs or from natural gas, it's no big deal as long as it provides heat.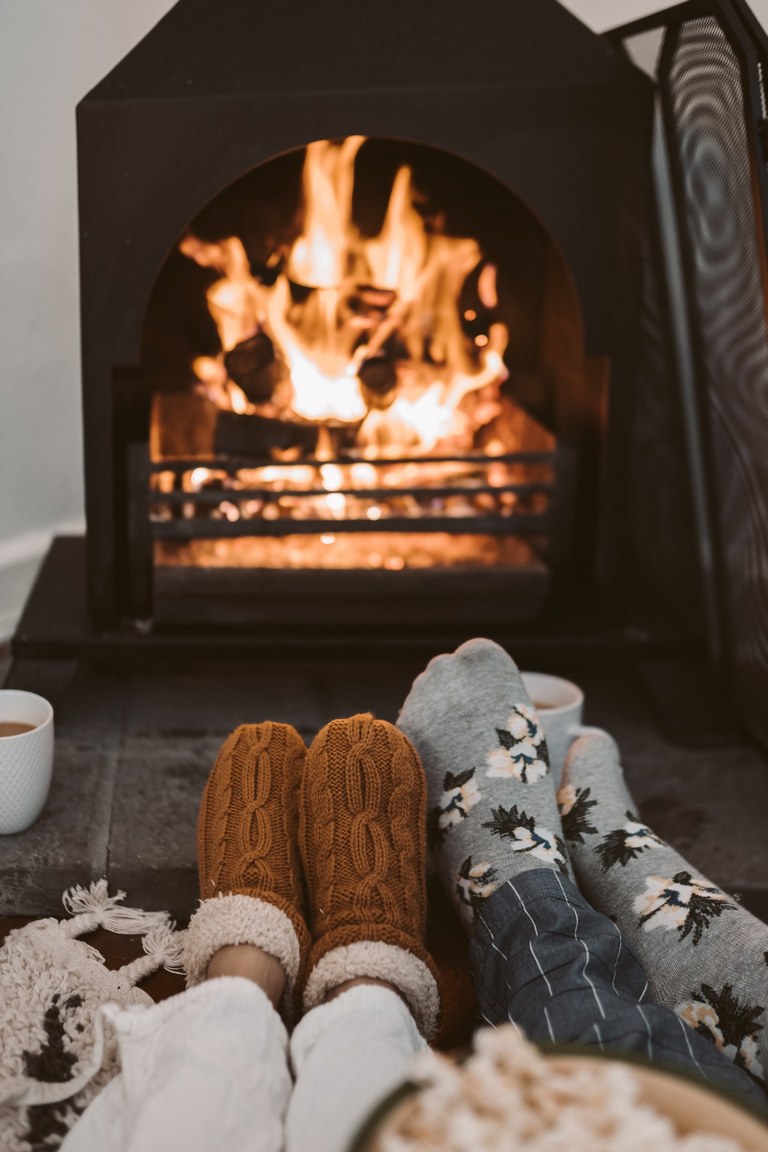 To be honest, not all fireplaces are attention grabbers because of their beauty. Most of them are left to accumulate all the debris of each passing winter season.
Luckily, there are many apartment hacks that you can apply to your fireplace and bring its bland feature to the next level.
Texture of Marble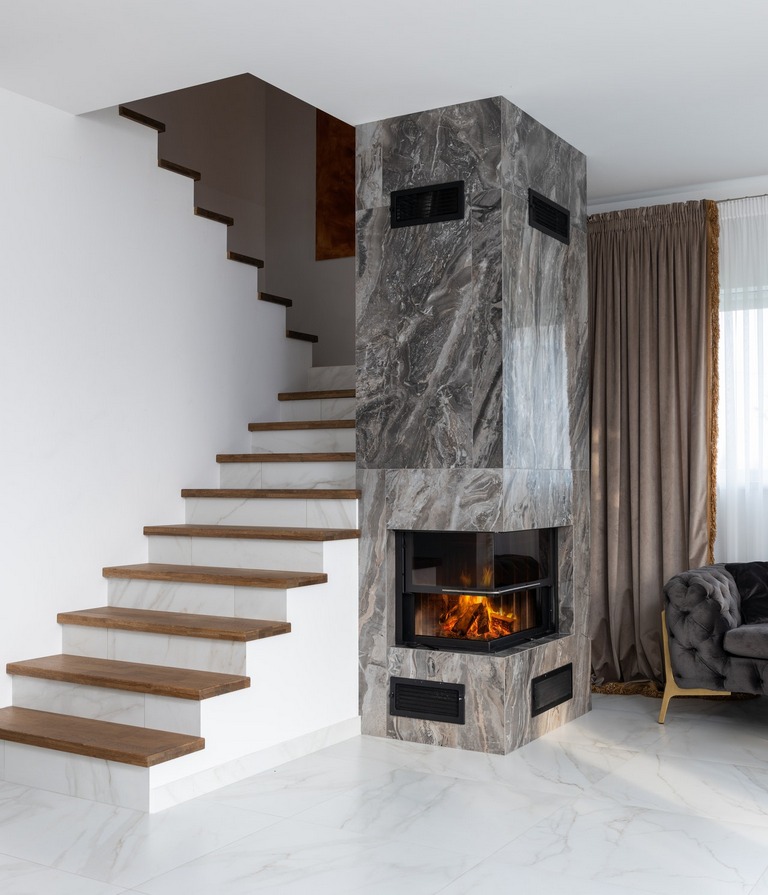 It is not a secret that marble is popular for its gorgeous and elegant appearance. This stone is often chosen to add luxurious features to a home, including a fireplace.
If you want to feel cozy and add visual appeal, a marble fireplace is the best answer. A fireplace is the heart of a living room. It should have the sophisticated look that you desire.
Mantel Makeover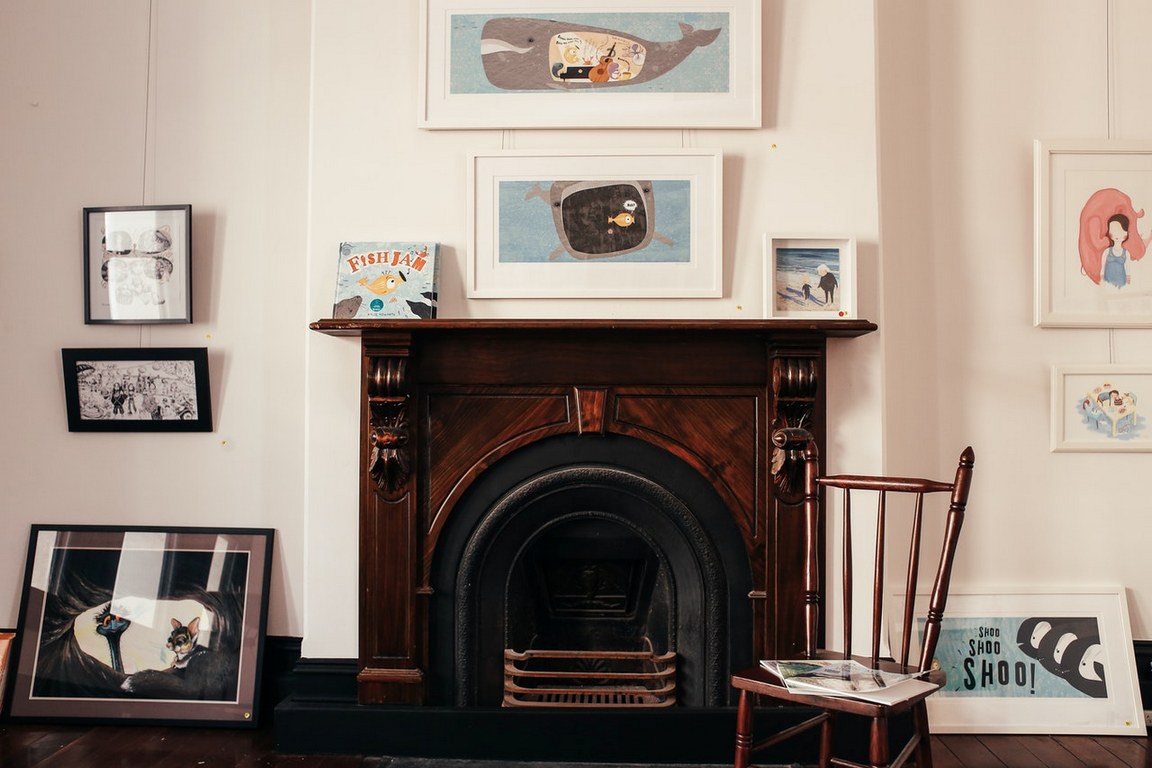 If you will observe, fireplaces are already attractive in some ways. Well, sometimes it is sabotaged by a very inappropriate mantel. Usually, it's too overpowering for a limited space, leaving an imbalanced feature that makes a skimpy ambiance for the place.
The awesome part is that you can choose to make a gorgeous DIY and simply do the basics.  If your walls are dark, make the mantle light-colored. If the walls are pale, you can paint the mantel dark or opt to apply a varnish finish.
It's an easy painting project this coming weekend. If you're craving more home improvement ideas, you can also check out this article.
Plain Mantel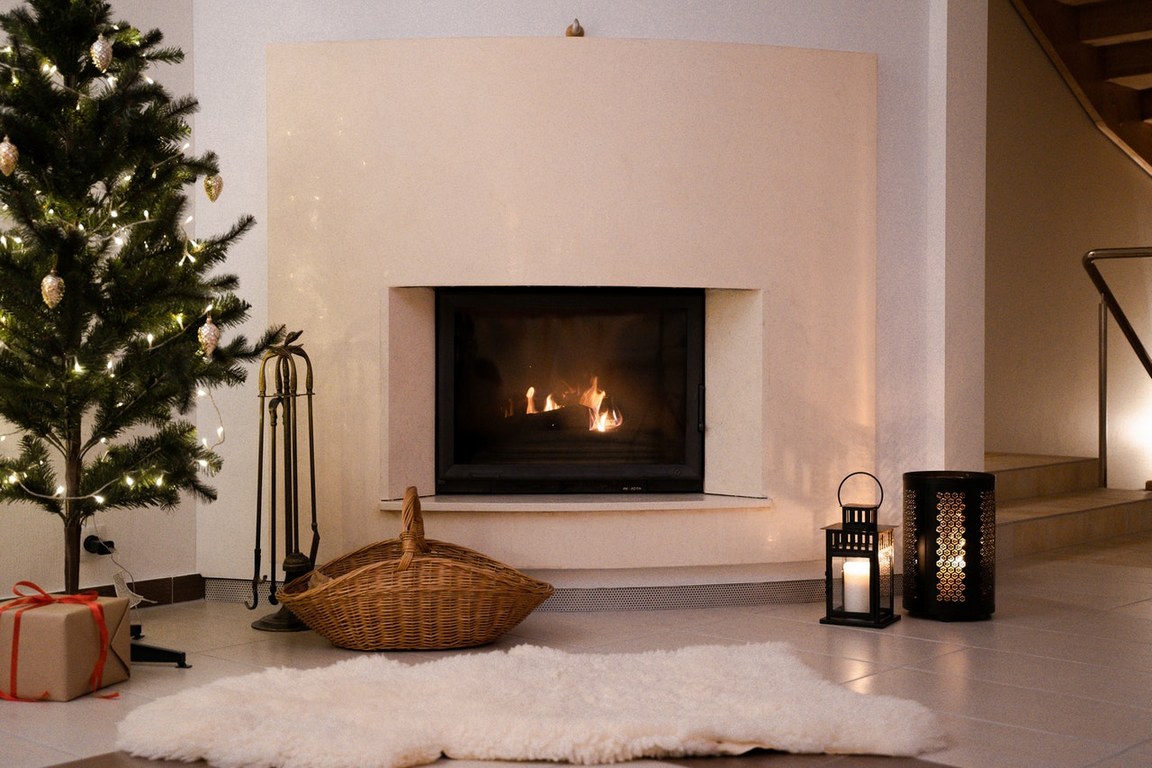 If you are living in a small space and your fireplace seems to be occupying the whole area, choose colors that could blend in the wall. Whether it's made of wood or marble, choices of colors and shade are so many.
The minimalist and professional look will be on point. This idea will work well for you.
Traditional Brick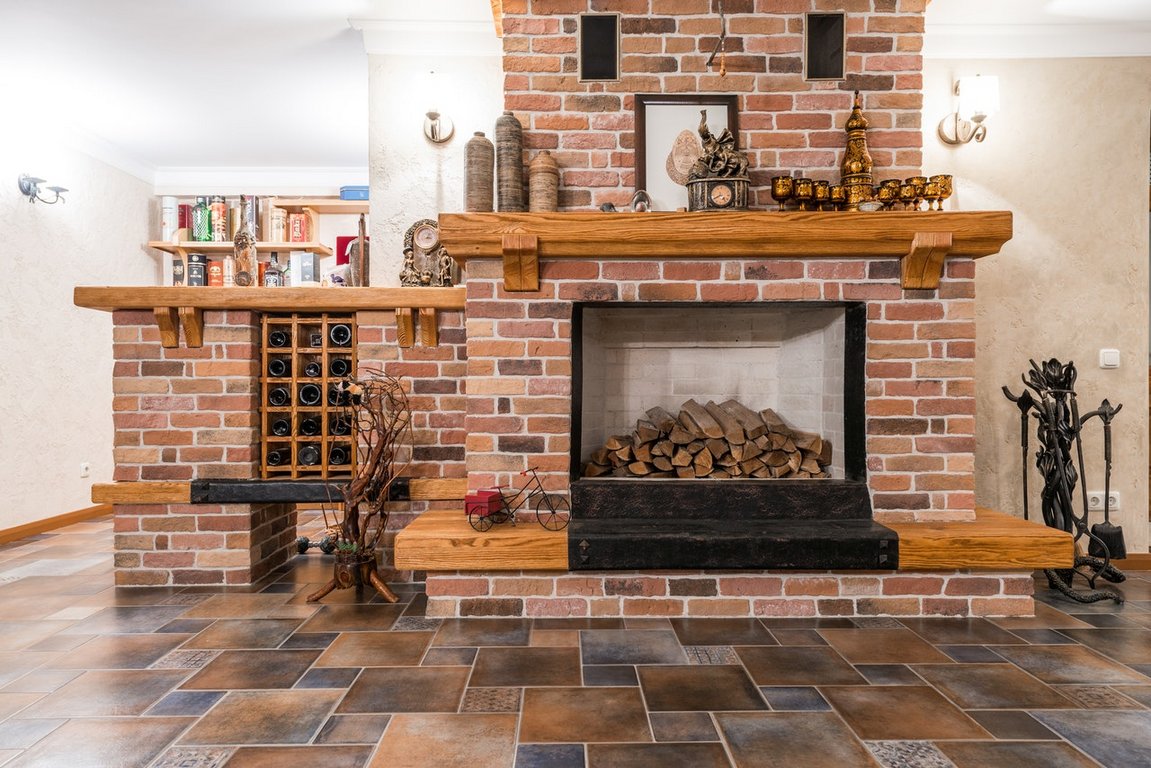 If you want it cheaper, you can just use the traditional brick as a material. This will complement light painted walls and it's very easy to install. A brick fireplace is long-lasting and strong.
The natural colors make it more enjoyable to drink coffee and tea any time of the day. Although it has standard sizes and patterns, it's still one of the most favorite designs of all time.
Small Touches, Key to Beauty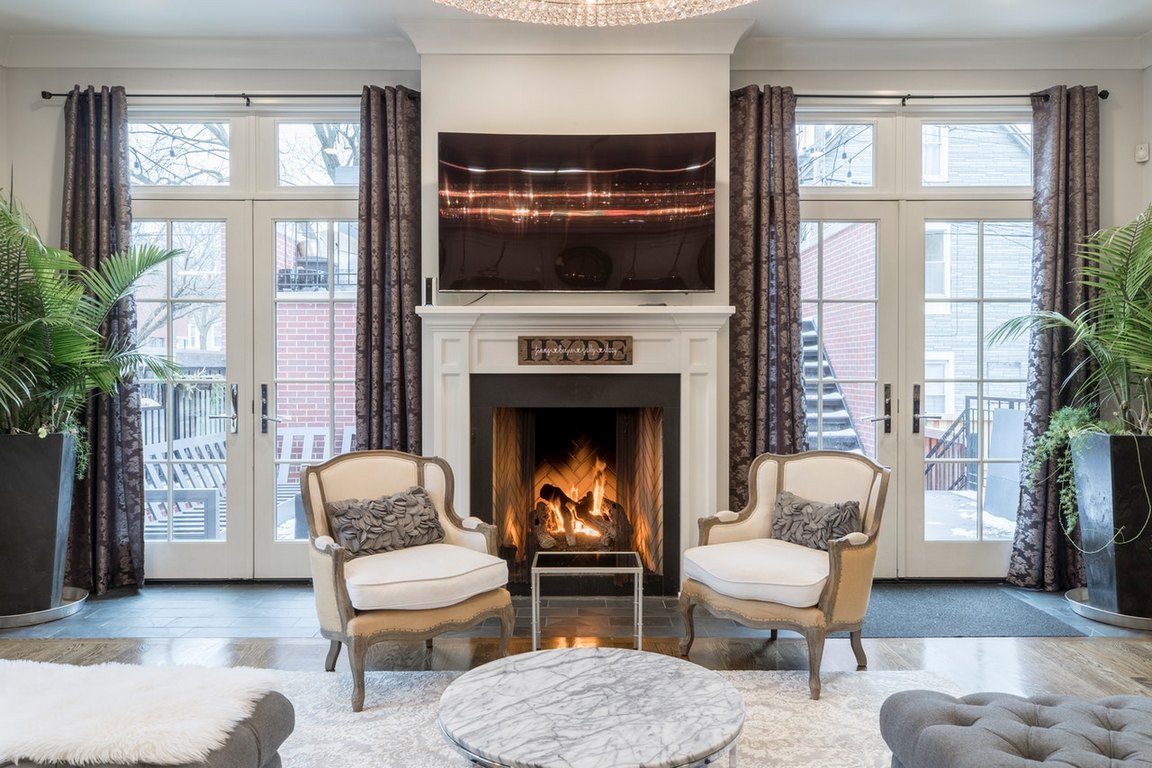 It's an ordinary circumstance where a fireplace has a very gorgeous mantel, pilasters, and hearth, but still looks boring when viewed along with the surrounding.
Are you guilty? Then there is a very easy solution for you. Look at the sample photo above.
The smokey-gray color of the inner mantel provides a big impact on the overall aesthetics of the place. Just find the perfect accent and you're ready!
---
Read Also:
---
Multi-Purpose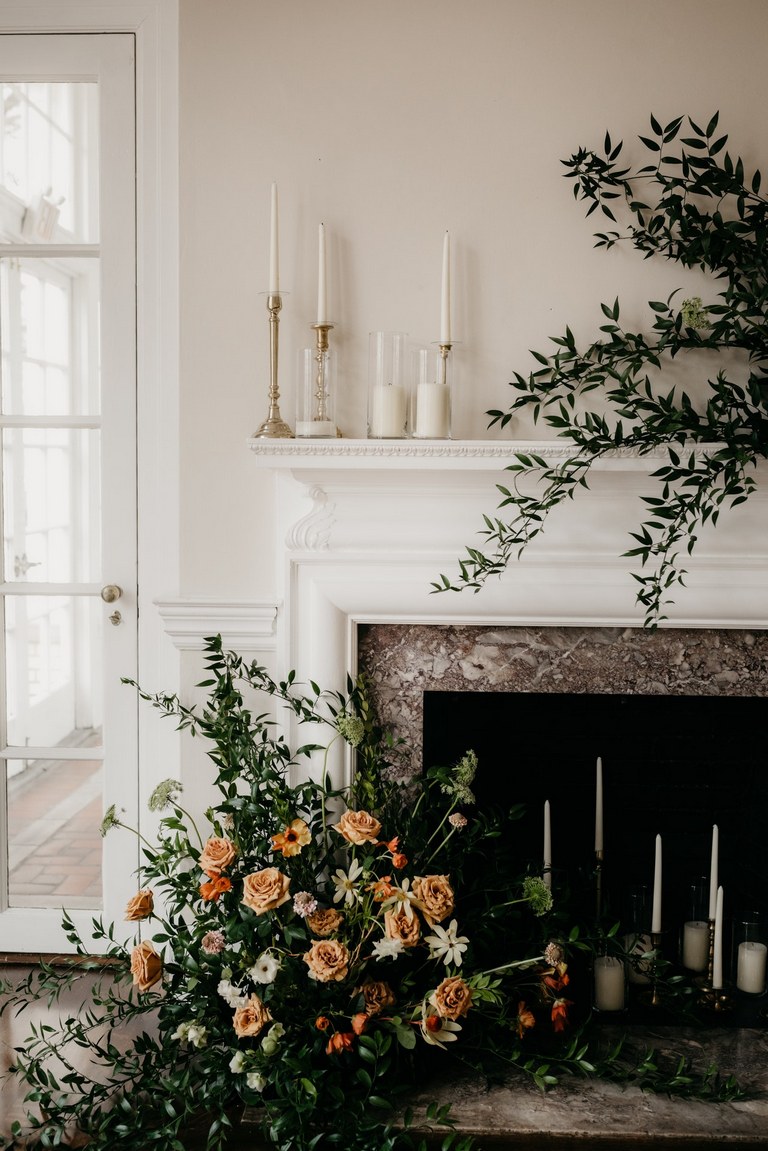 Most of the time a fireplace is a non-functioning part of the home. Don't be sad! There are a variety of ideas that you can try during the warmer months. You can just fill the whole firebox with firewood and paint the edges with bright colors.
Another idea is to design your fireplace with flower arrangements and candles. It feels like you're in the modern and historical era! Super simple ideas that are worth it!
Whitewashed Stone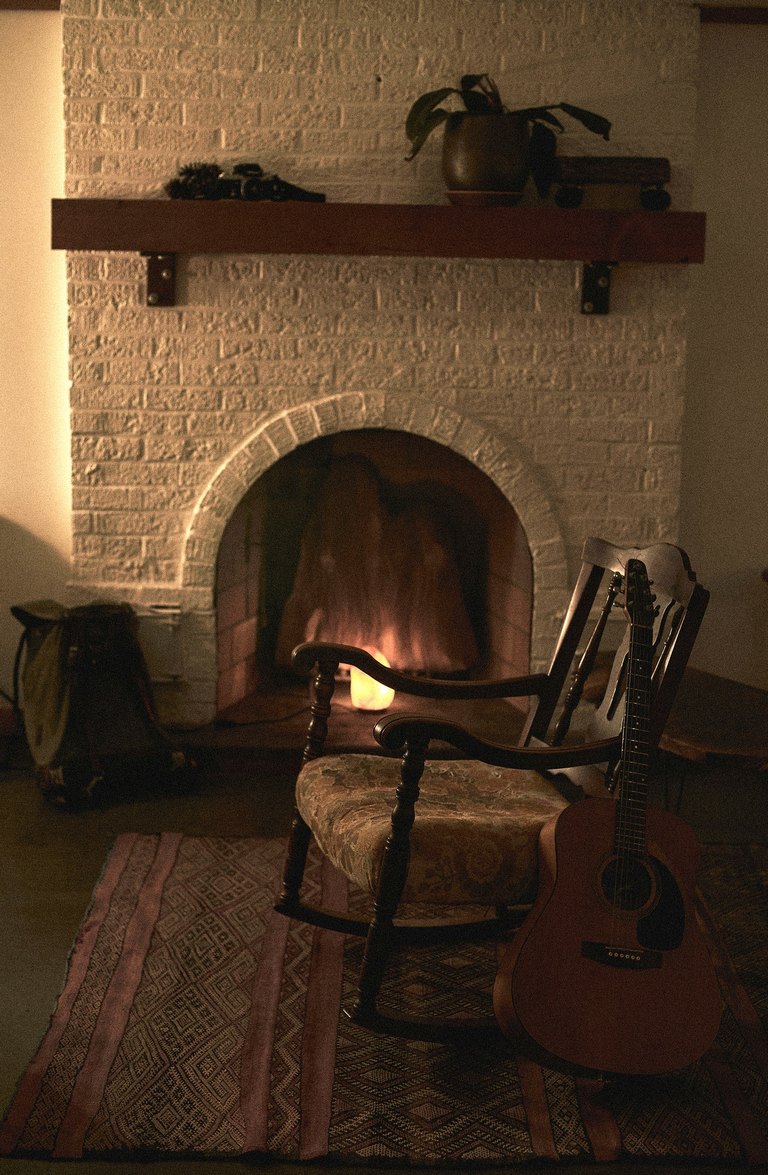 Nothing can go wrong with white. It's the balancing color of everything. Stone fireplaces are perfect when a light wash of white paint is used. If not available in your market, just apply gray chalk paint to cover the pinkish and orangish undertone of the stone.
Then, double coat it using white chalk paint. The whole idea upgrades the look and creates a fresh, simple, and clean style that is really pleasing to the eyes.
Modern Colors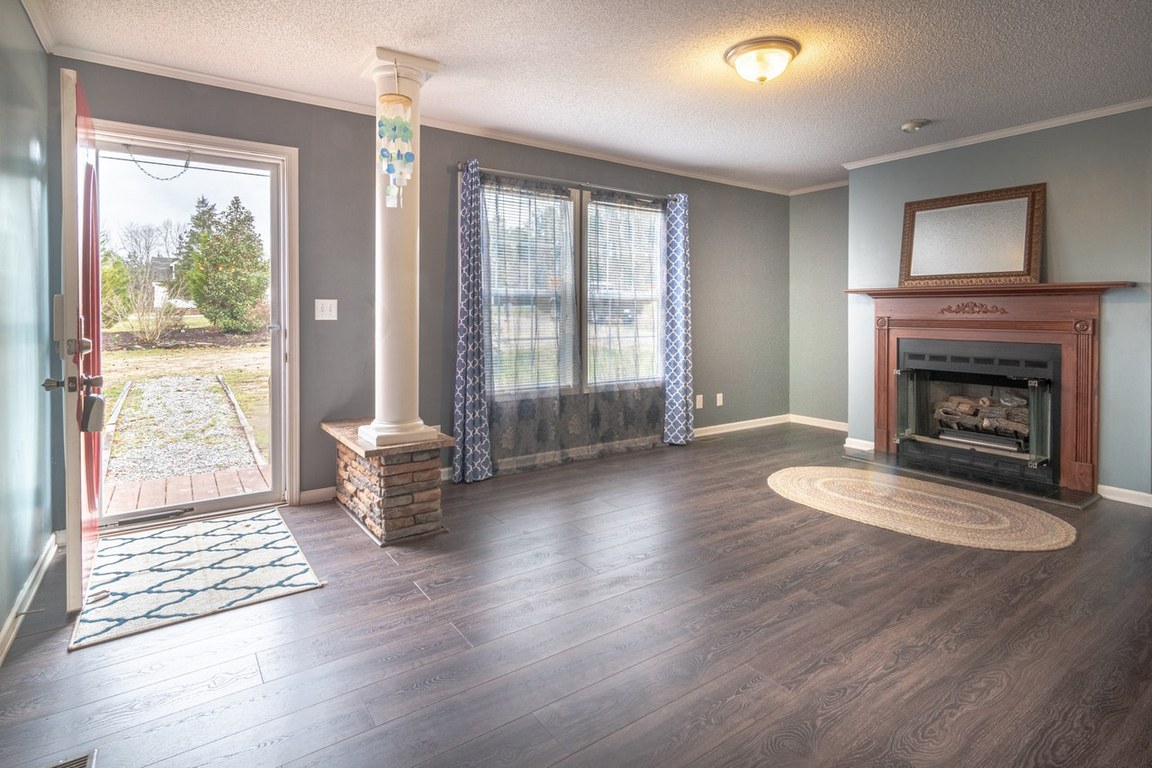 Historically, up to this day, fireplaces are often white, gray, red, or black. Those are the options given to the homeowners by the available samples on the internet. Little did you know that a more unique choice of paint, such as nude pink, will turn your DIY fireplace as the star of the living room.
You have the authority to pick any color that you want. Go dramatic, go pastel, go bright but make sure it compliments your home's vibe.