Fireplaces can bring great comfort and warmth to any home, but regular maintenance is critical for all items that involve heat and combustion.
Keeping your fireplace in proper working order will keep it functioning safely and effectively all winter.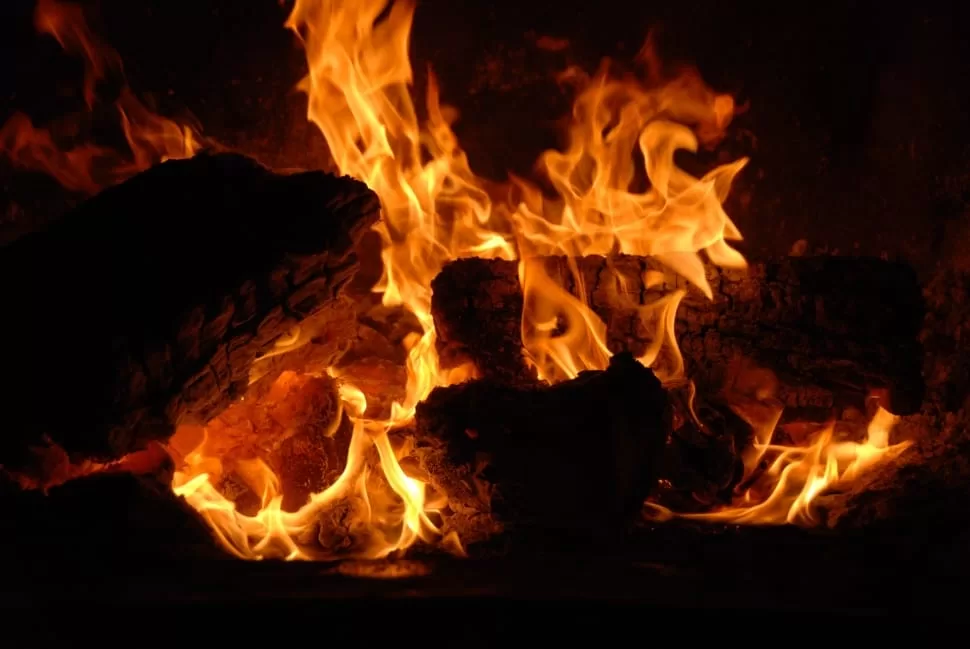 Here are the 6 most common repairs needed for fireplaces and chimneys, from minor maintenance to significant fixes by Knoxville TN Chimney Sweeps – Chimney Repair & Fireplace.
Knowing what these repairs are and how often they should be done will ensure your fireplace continues to provide years of enjoyment.
1. Blower Motor Repair
The blower motor is a vital part of any fireplace, and its repair is one of the most common repairs that need to be done. A blower motor is responsible for circulating air from the fireplace into the room, which helps warm the area.
If your blower motor is not working correctly, it can lead to a decrease in efficiency or even a complete breakdown of the fireplace. It is essential to have any issues with your blower motor repaired quickly and professionally to ensure your fireplace's safe and reliable operation.
---
Read Also:
---
2. Fireplace Ventilation Repair
Fireplace ventilation repair is one of the most common repairs needed for a fireplace. This repair is typically required when the smoke and other combustion by-products are not adequately vented out of the house.
Professionals can check an existing system and make sure that the venting is up to code and working correctly, as well as inspect any chimney liners that may be present to ensure that they are in good condition and free from any obstructions.
3. Chimney Repair
Chimney repair is one of the most common fireplace repairs. This involves cleaning and repairing the chimney to ensure it functions properly and safely. Chimney repair can involve cleaning away creosote deposits, repairing masonry, and replacing liners or caps.
Additionally, ducts must be inspected annually to ensure they are not blocked with soot or debris. Repairing a chimney can help ensure it works correctly and that your home is safe from fire risk.
4. Damaged Hearth or Stovepipe
One of the most common fireplace repairs is a damaged hearth or stovepipe. A damaged dwelling or stovepipe can cause smoke to enter the living space or even cause a fire hazard. In many cases, repairing the hearth or stovepipe is a relatively simple process that can be done with minimal tools and materials.
Fireplace professionals can evaluate the damage, determine the necessary repairs, and provide an estimate for the job. It's essential to have these repairs done as soon as possible to ensure the safety of your home and family.
5. Waterlogged Moisture Control System Repair
A waterlogged moisture control system can cause many fireplace repair issues, from deteriorating mortar to water damage on the surrounding walls and floors.
Regularly inspecting the system for wear and corrosion is key to avoiding costly repairs and ensuring your fireplace remains in top condition.
You must contact a professional to assess the situation if you experience dampness or moisture coming through your fireplace.
The expert can then diagnose the issue and suggest the necessary repairs, such as replacing the waterlogged moisture control system, repairing any damage to existing components, or installing a new system.
6. Furnace Diagnosis and Repair
Furnace diagnosis and repair is one of the most common fireplace repairs. It is essential to ensure that the furnace is operating correctly and safely before using it. A professional should be consulted for furnace repairs, as improper maintenance can lead to further damage or a fire.
Common furnace issues include clogged filters, faulty wiring, and broken fans. Ensuring that your furnace is working correctly is essential for your fireplace's safe and efficient operation.
Conclusion
In conclusion, it is essential to understand the most common fireplace repairs and what to expect. Whether you hire a professional or attempt the repair yourself, it is necessary to take preventive safety measures.
Additionally, keep your gas-powered fireplace in peak condition by ensuring proper maintenance and keeping an eye out for tell-tale signs of repairs. With these tips, you can be sure that your fireplace runs safely and efficiently all winter long.