Garage doors are an integral part of any house, playing a key role in protecting your home and its contents.
But regardless of how well-maintained our doors are, it is inevitable that they will need repair at some point. If you're looking for garage door repair service in Vancouver, WA, there are things you need to know about the basic repair service process.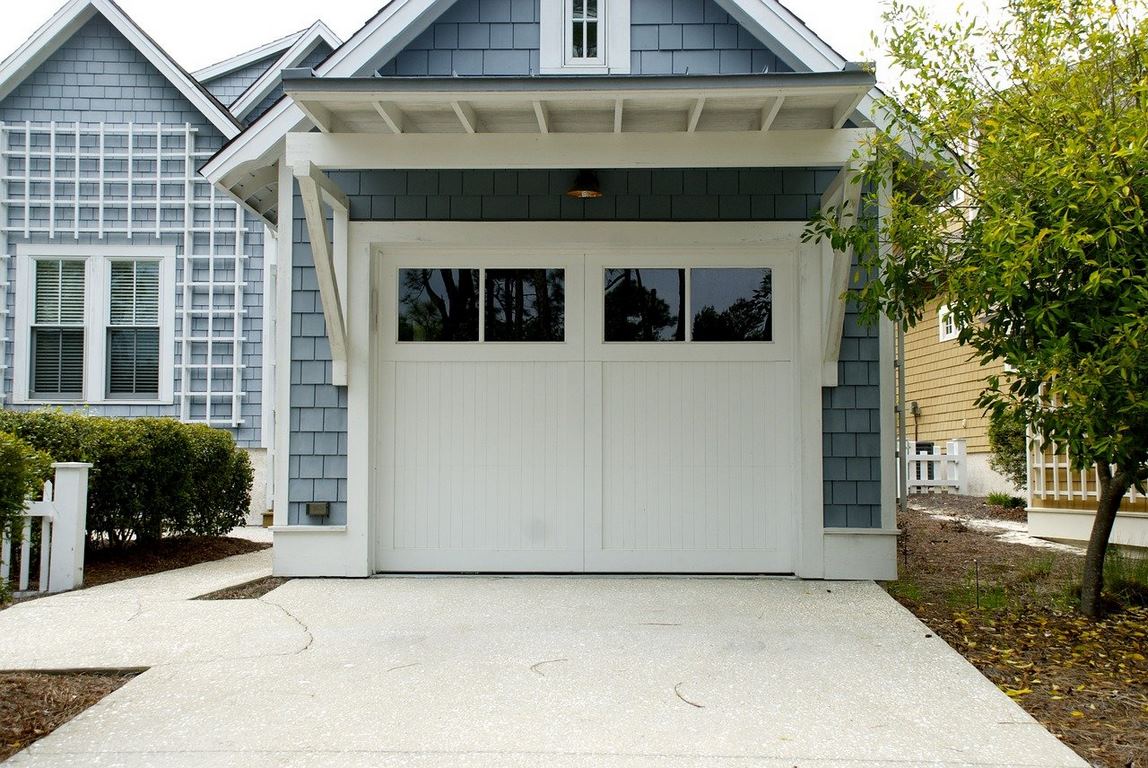 Keep Your Door Cleanly Lubricated
One of the most important aspects of garage door repair is ensuring that your door and its tracks are completely lubricated to prevent premature wear and damage to the door.
Certain oils and grease work best, so make sure you know what is right for your specific garage door. Give the door a couple of passes with a spray lubricant to make it easier to slide open when you're repairing or making adjustments.
If Your Door Isn't Going Down-Check the Sensor First
One of the most common reasons a garage door won't go down is a malfunctioning sensor. The sensor tracks the location of the garage door and closes it once it reaches its lowest point.
Often, those sensors get stuck on old paint or fade away after prolonged exposure to sunlight. To fix this problem, you might need to replace it or consult a professional to evaluate the sensor.
Garage Door Opener Issues
One of the most important parts of having a garage door is the motor. The electric motor needs to be checked regularly to make sure it's working properly and that it's not overworking itself.
Checking the battery pack is important, especially if the remote control fails to function properly or if the door isn't going up or down. You can also check for corrosion and loose terminals for each switch and ensure the circuit is good.
Have Someone Help You with Heavy Lifting
When you're working on a repair like this, you'll often need to lift the door or raise it in order to do repairs or make modifications. For this reason, it's important to have someone help when lifting heavy doors.
It's also helpful to have someone hold the door if you're working on a replacement because of the extra weight.
---
Read Also:
---
Be Careful with Loose Screws and Bolts
The bolts and screws on your garage door are some of the most important components in the system. If one loosens or snaps off, there's a high likelihood that the garage door will fall from its track or be unable to close properly.
This can be very dangerous. For that reason, you should have a professional check the bolts to make sure they're all secure.
Check the Cables and Hoses
When the garage door opens, most cables and hoses are exposed to outside elements. Therefore, tightening or loosening these components can be dangerous and should be left to an experienced professional.
Check Your Door's Torsion Spring
In most cases, garage door springs will break at the top of the rod after a lot of use. The springs are extremely fragile, so be careful when you are replacing them. They can actually snap suddenly if they aren't released properly.
Proper mechanics tools such as a torque wrench should be used to release the spring tension. This can be done by either loosening or tightening the nut at the bottom. However, be sure to check the manual for your garage door to see what the right way to do it is.
Keep Your Garage Door Clean
One of the biggest reasons garage doors break is from dirty tracks. Dirt can build up on the tracks and cause problems with the door, so keep them clean regularly by wiping them down with a rag. Vacuums are also handy for cleaning out your garage and removing any dirt that has built up over time.
Tighten the Garage Door Hardware
When working on a repair job, it's important to ensure that all the nuts and bolts are correctly tightened before lifting the door.
This will prevent it from falling or becoming loose and damaging your house. While you're in there, you might also want to replace the weather stripping so it isn't damaged or ripped by accident.
Ensure the Garage Door is Balanced
Just like a car, a garage door needs to be balanced properly when it is open. If it isn't, you'll find that the door will twist as it opens or close and not go down as smoothly as it did before.
For this reason, make sure you get your garage door balance checked regularly by a professional so they can adjust the weights if needed and keep the door running safely and smoothly.
No matter what your garage door needs, you can be sure that there's a solution out there. When you run into issues with your garage door, don't hesitate to call a professional to help.
Not only will they have the right tools and parts on hand, but they'll also be able to provide helpful tips so you can care for your garage door properly.